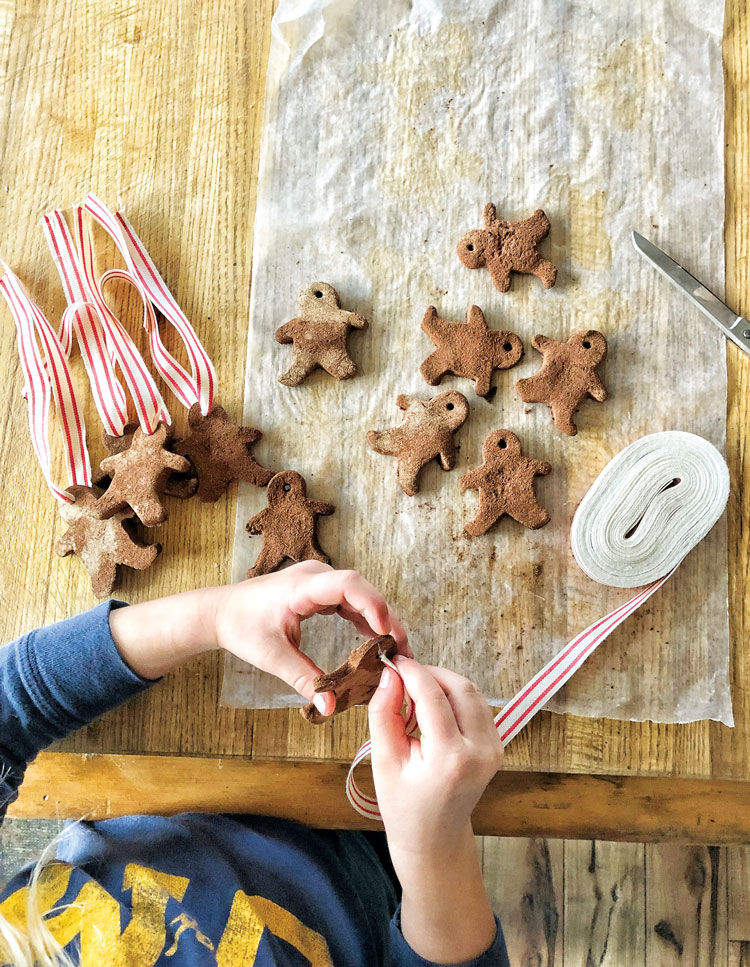 In addition to allowing us inside her beautiful Farmhouse and cozy Coffee Shop in Monroeville, Ohio, Jessica Wasserman showed us how to make these delicious-smelling holiday gingerbread tags. Check out the recipe below!
What You'll Need:
• Cookie cutters
• Mixing bowl
• Pencil
• Ribbons
• Rolling pin
• White chalk pen
• ¾ cup apple sauce
• 4 oz. ground cinnamon
• 2 Tbsp. white liquid glue
• Cloves
• Ginger
• Nutmeg
What You'll Do:
1. Mix apple sauce, ground cinnamon and white liquid glue together in a bowl. Add a dash of cloves, ginger and nutmeg, and mix until you have a soft dough.
2. Roll out the dough and make sure it's not too thin.
3. Use your holiday cookie cutters to create gingerbread men or other festive shapes.
4. Use a pencil to poke holes in each cookie for your ribbons.
5. Leave the cookies on the counter for a couple of days to dry. Flip them every day.
6. Cut 6-8 inch pieces of ribbon and thread through each hole.
7. Use a white chalk pen to label the gingerbread tags.

Friendly Reminder:
These might smell delicious, but the gingerbread tags are not edible.
---
See Jessica's historic farmhouse decorated for the holidays.
See inside Lyn Marie's Coffee shop, run by Jessica and her sister Stephanie.