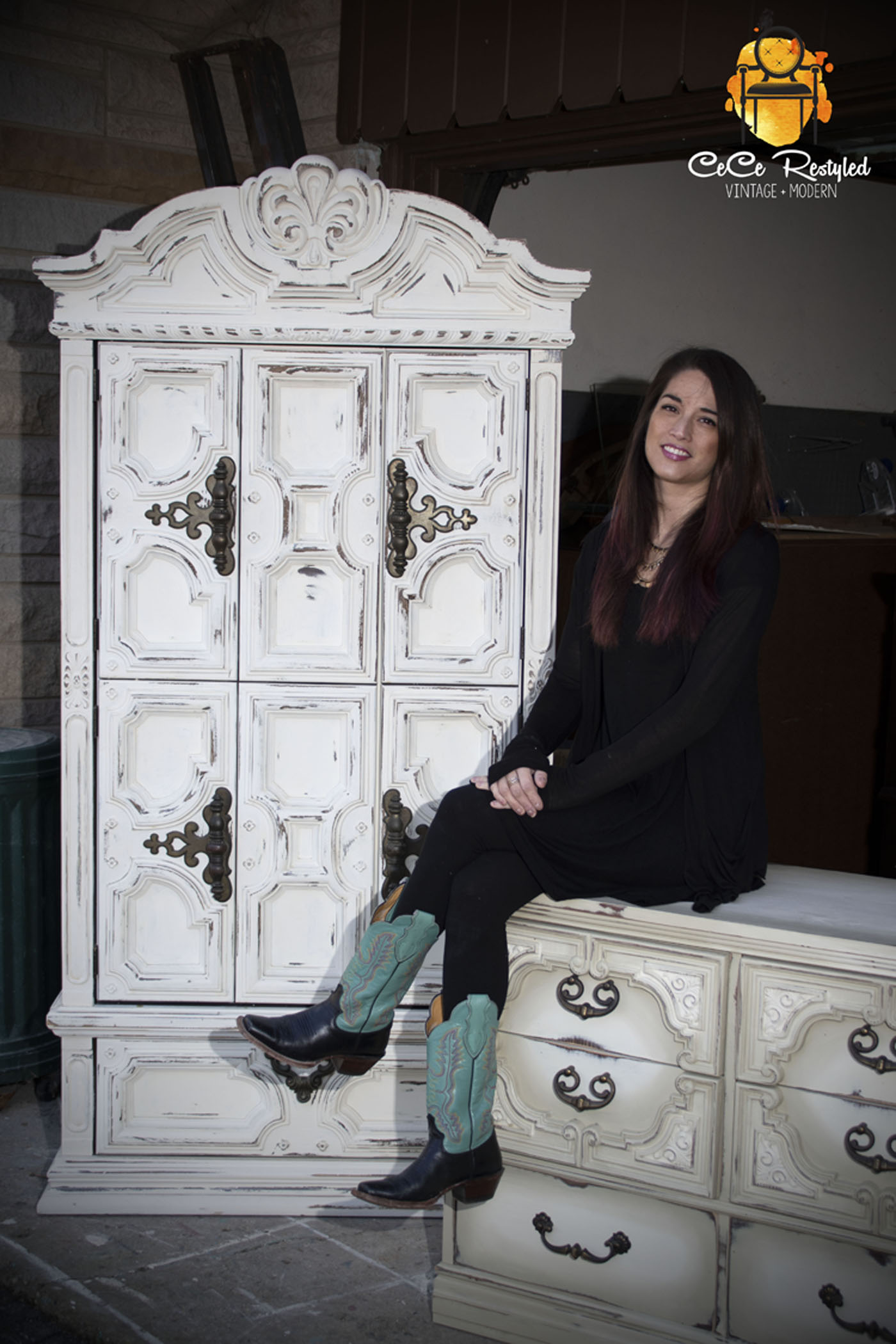 Written by Hannah Strandberg
Photography by CeCe Hunt
Sometimes all it takes is a little leap of faith to make your dreams come true. When Cheryl "CeCe" Hunt started her hobby-turned-business, CeCe Restyled, it quickly became one of the most popular furniture restyling companies in the flea market community.
From Indianapolis, Indiana, CeCe's magical furniture makeovers caught the eye of Dixie Belle Paint Company. Naturally, they quickly recruited her as a brand ambassador for their charming paint lines.
We love a success story, so we interviewed CeCe for an in-depth look at her beginnings and creative inspirations. Her story inspires one and all to keep going in pursuit of their goals.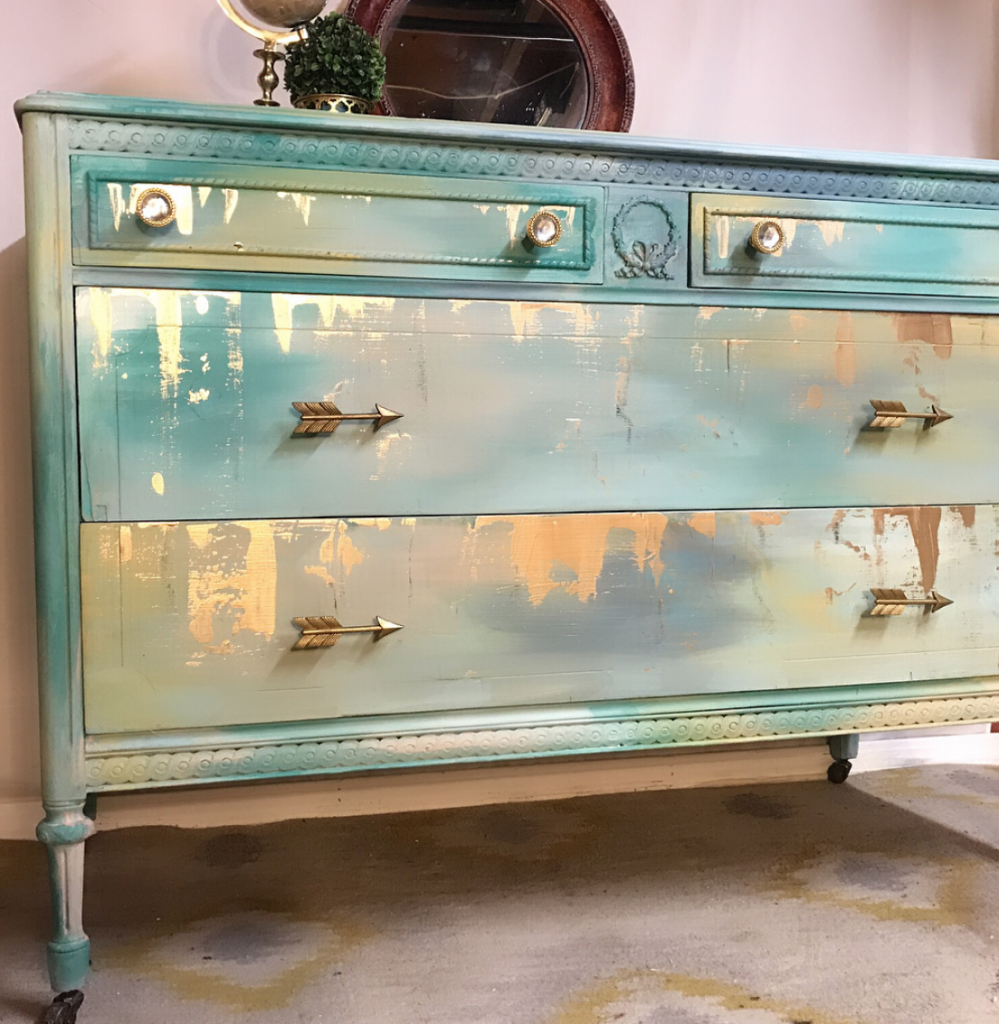 Q. When did you start CeCe Restyled and why?
A. I started my business in the winter of 2016-2017 because I wanted to turn my hobby into more than just a hobby… I guess you could say I wanted to follow my dream!
Q. Can you describe what your small business entails?
A. I find/source, old or unwanted furniture or home decor and I refinish them into one-of-a-kind works of art. Sometimes clients will bring their own pieces that they would like painted and sometimes I have something in my inventory I can offer to custom-paint for folks. I sell locally and ship nationwide.
Q. When did you get into painting?
A. I've been a painter my whole entire life! Just not furniture until much later in life… I have always loved to paint canvas, crafts and murals. I've painted clothing, home decor items—just about everything!
Q. How did you become involved with Dixie Belle Paint?
A. I am a brand ambassador for ReDesign with Prima, who has a close working relationship with Dixie Belle Paint Company, so sometimes projects overlap. When I was chosen to teach at the Dixie Belle and Redesign workshop, they sent me some products to help create pieces to show what can be done with these two companies' products. We formed a closer relationship and quickly went from creating content to Brand Ambassadorship with DB!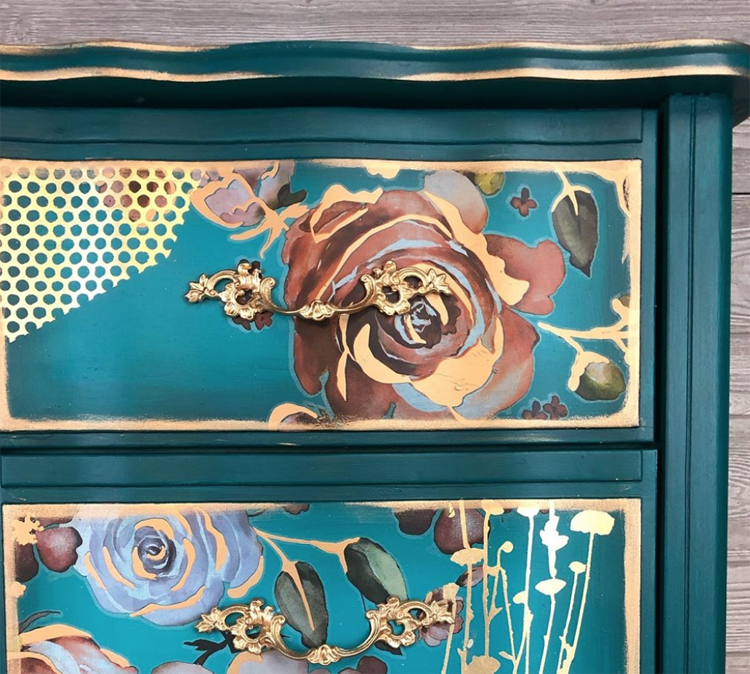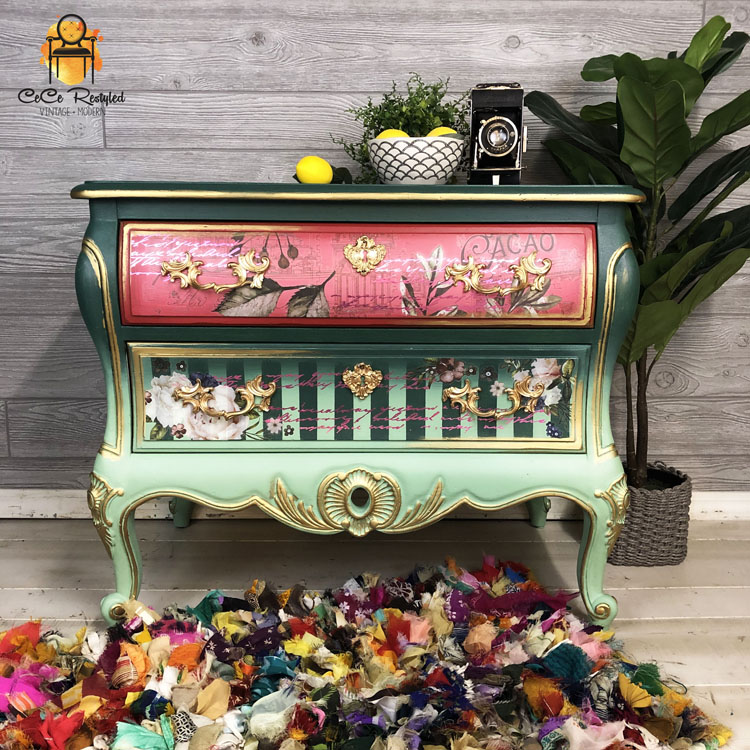 Q. Take us through your journey with the inception of your business! How did you end up where you are now?
A. When I started my business, it was solely on the basis that I wanted to make an income while staying home with my baby. It didn't take long for me to realize that my happiness doing such, was based on being able to paint what/how I wish. So I started doing just that, as opposed to painting just to please the masses. When I started painting from my heart is when I really started to see success. Which means for me, being asked to teach, etc. I've realized that my true calling is to be of service to other artists.
Q. What's the first step to start a business?
A. First, form a business entity and create a business plan. A business plan is imperative.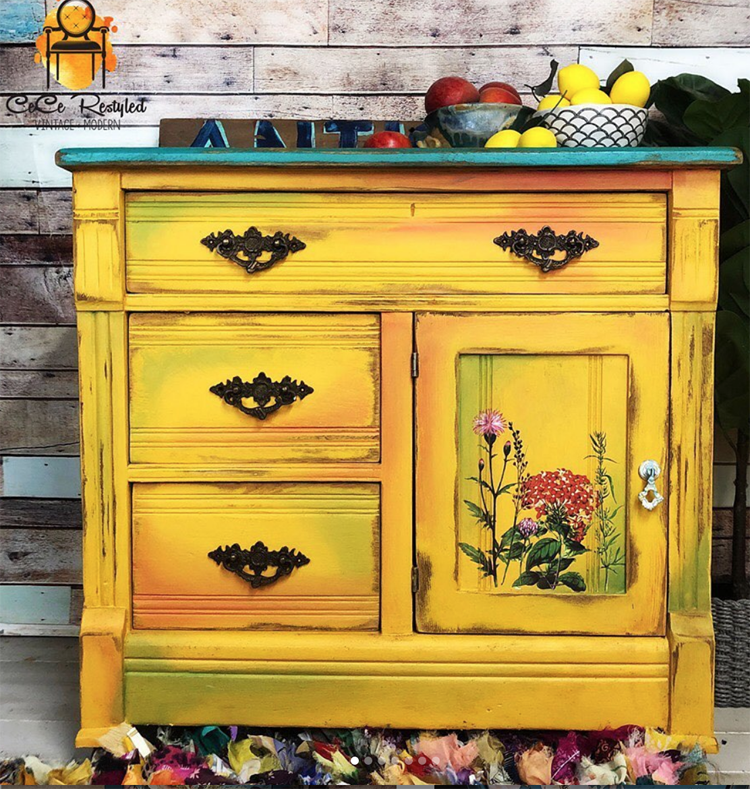 Q. What's your favorite thing about painting furniture?
A. It is an escape for me…I pick up a brush and get lost in painting. Then before I know it, I have an amazing transformation in front of my eyes!
Q. What is your most used technique?
A. Fading Stripes! And Blending!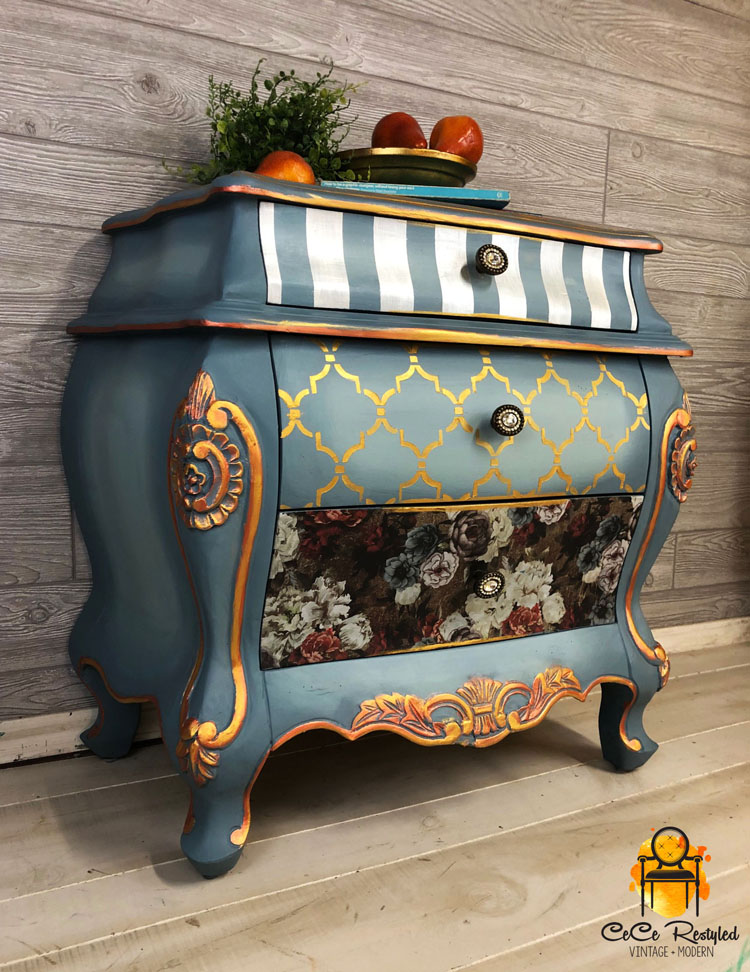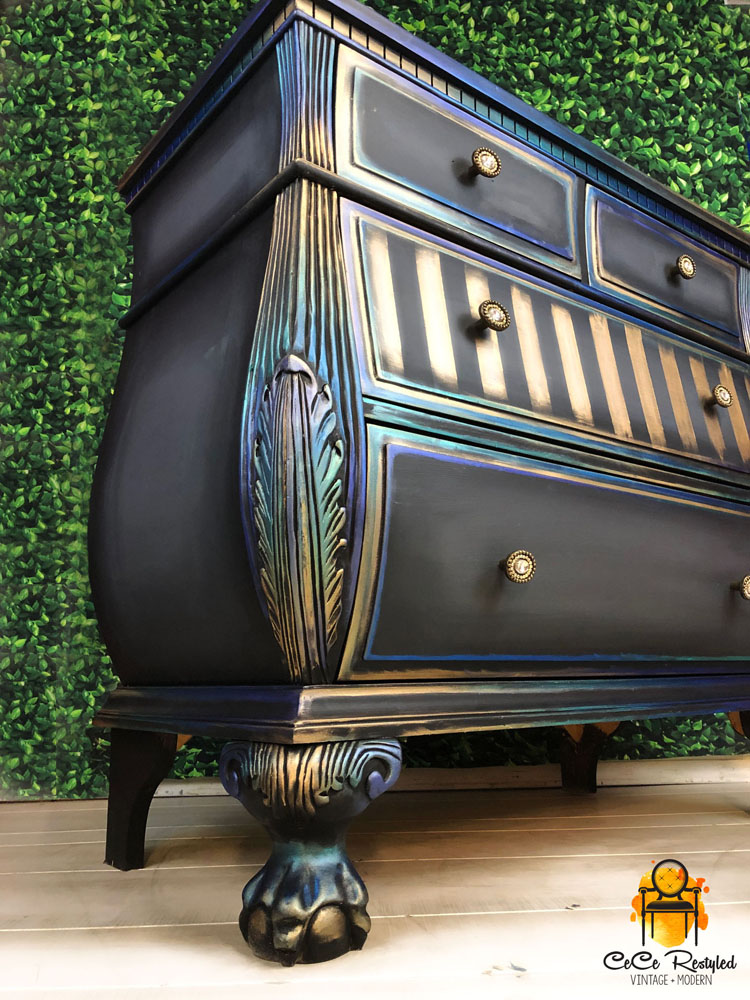 Q. What advice do you have for someone who wants to start flipping furniture?
A. Don't focus on the almighty dollar…at the end of the day, you will be most successful being authentic!
Q. What's your favorite color to work with?
A. Purple! And green.. oh heck, all of the colors!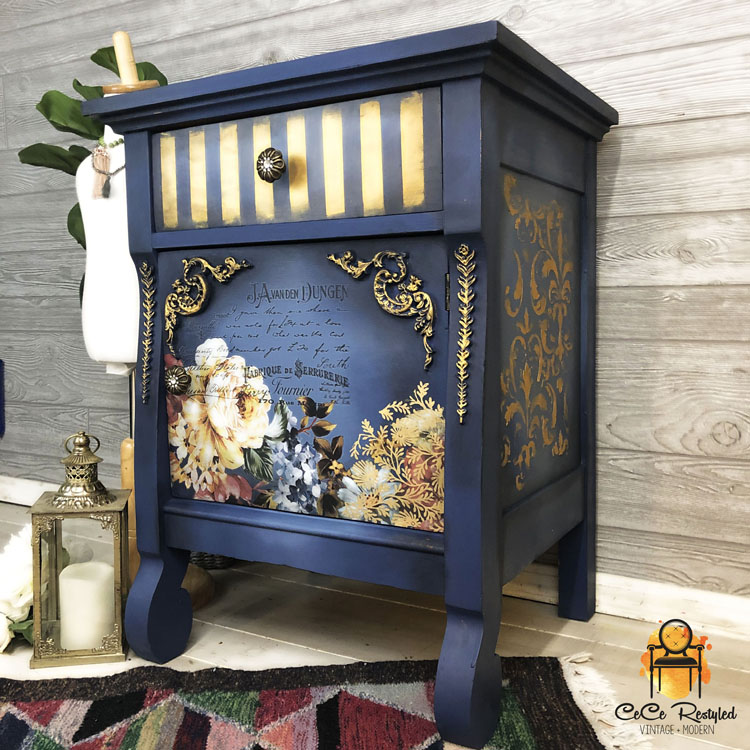 To check out our Flea Market Decor paint line with Dixie Belle Paint, click here!
---
Would you like another flea market fairytale? Create your own flea market happily ever after by learning how to blend diverse styles. Of course, don't forget to follow our Facebook, Instagram, and Pinterest for some fresh flea market inspiration!