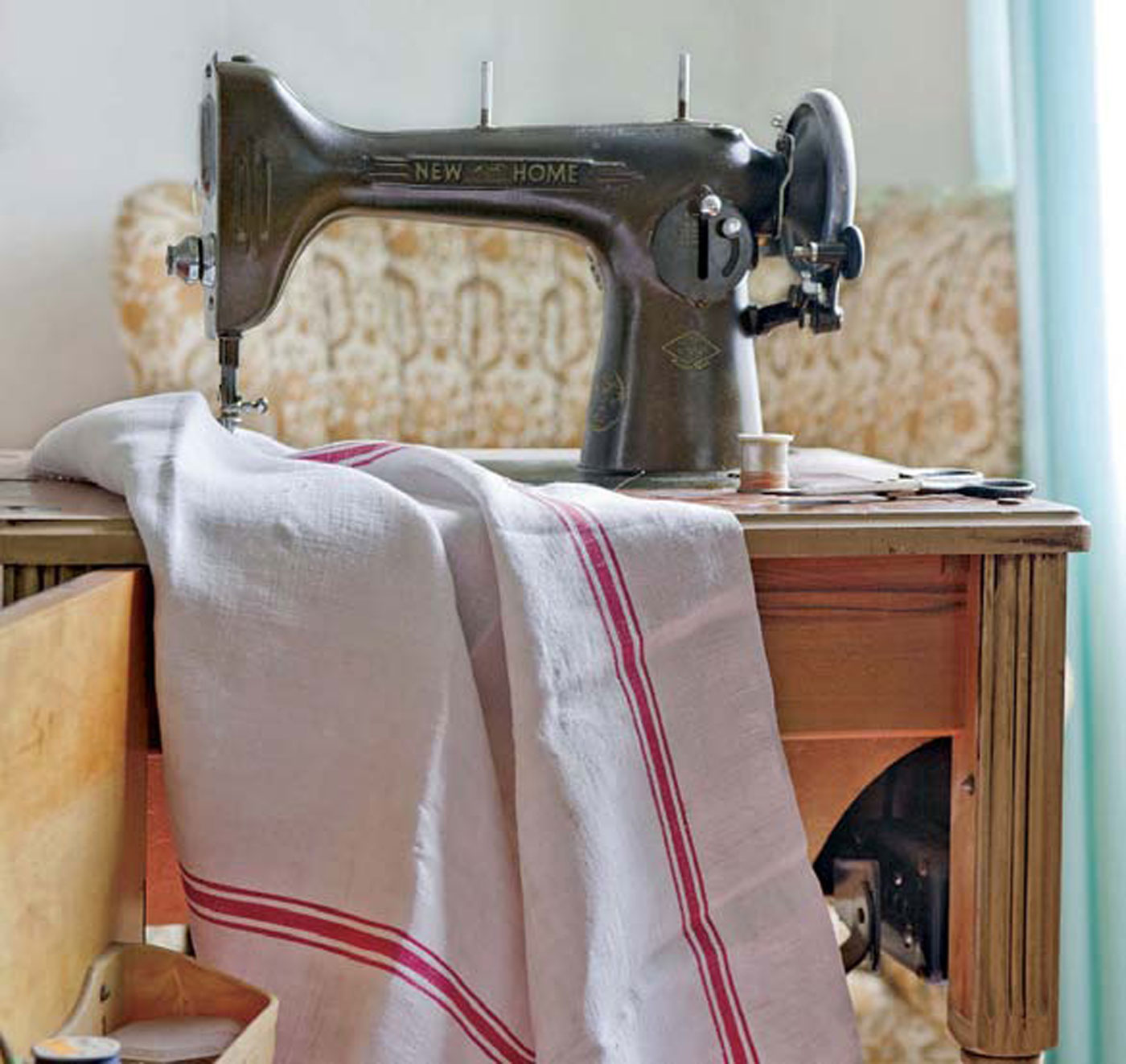 Jaimee Itagaki
For centuries, the grain sack has been a versatile textile with many functional purposes. Today, you're more likely to see vintage grain sacks gracing a living room in the form of decorative pillows than transporting grain.
Whether standing proud in its original sack form or repurposed as a cozy throw, grain sacks are a fun and easy way to instantly add farmhouse or French country charm to any space.
At Flea Market Decor, we love to curate and share our favorite finds from across the web with you. Some of the products you'll see on this page are affiliate links, which means that if you click through and make a purchase, FMD will earn a small commission at no extra cost to you!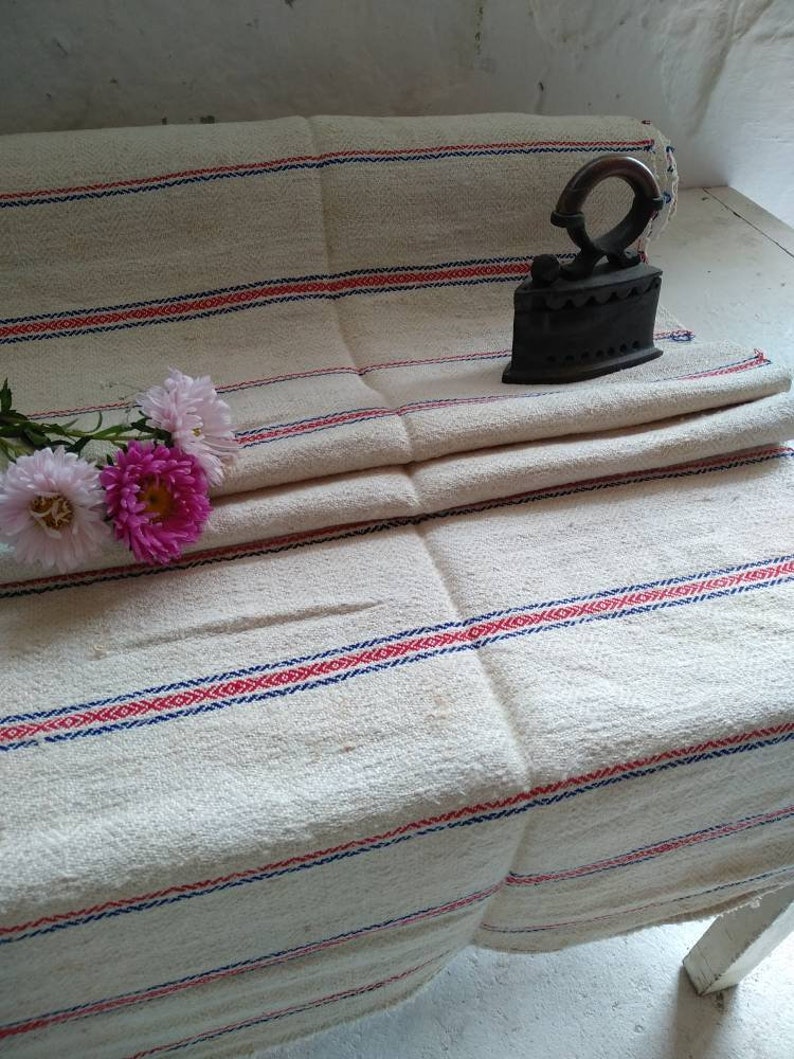 Woven Through Time
Dating back to the 17th century, grain sacks played an instrumental role in transportation. From the farm to the mill, these sacks were designed to endure generations of constant use. During the long, cold European winters, grain sacks were hand-woven by the wives of farm owners. The sacks were invaluable in transporting sugar, flour and grain to the mills and market.
Unique markings ensured the sacks were returned to their rightful owner when the grain came back from the mill. Each family had its own stripe design, predominantly in blue or red.
Additionally, different weaving styles were used in regions throughout Europe, giving each grain sack a unique look and feel. The stripes and monograms were generally stitched or stenciled on, but some were woven into the linen.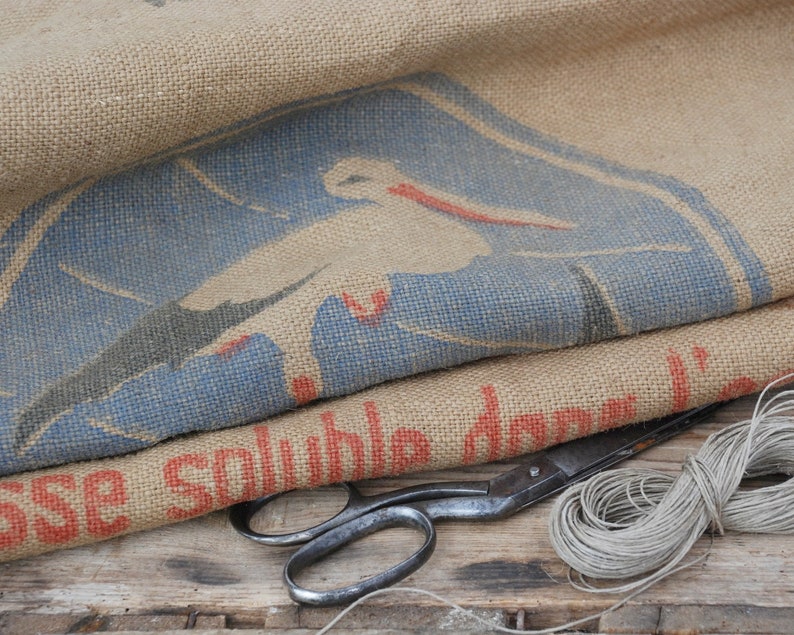 European grain sacks were made out of hemp fabric or very thin linen. These durable fibers explain why grain sacks are still in solid condition after more than 100 years. They range in colors from sun-bleached white to cream and various shades of gray.
German grain sacks are rare since few survived World War II, making them highly valued. You will find that these sacks were commonly stenciled with the farmer's name, the name of the farm and the date it was established or taken over by a new owner. Each sack was also numbered from one to 99 for inventory purposes.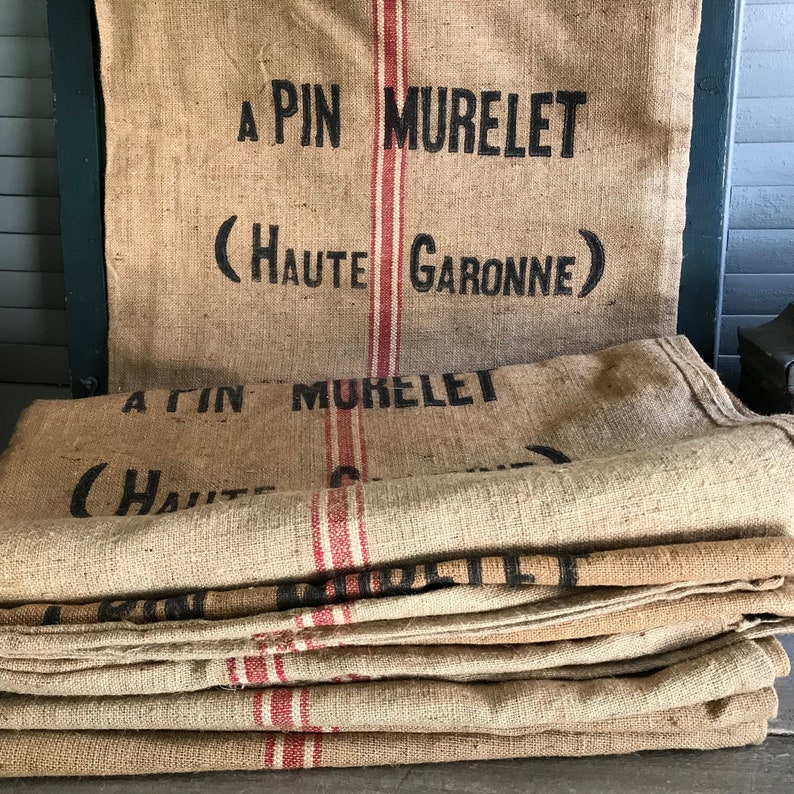 One of a Kind
Collectors who might be interested in grain sacks include admirers of farmhouse, shabby, vintage, rustic and primitive styles.
"I have been buying these for over 20 years and demand has always been strong," says Paul, an eBay seller who has cultivated an extensive collection of vintage European grain sacks. "For the collectors they have proven to be a very worthwhile investment." He spends weeks at a time visiting pickers from all over Western and Eastern Europe to source the best grain sacks to ship back to his warehouse in Forest Park, Ga.
With elaborate calligraphy and prints, grain sacks are one of a kind. They are striking and enchanting, repurposed or simply displayed as artwork in themselves.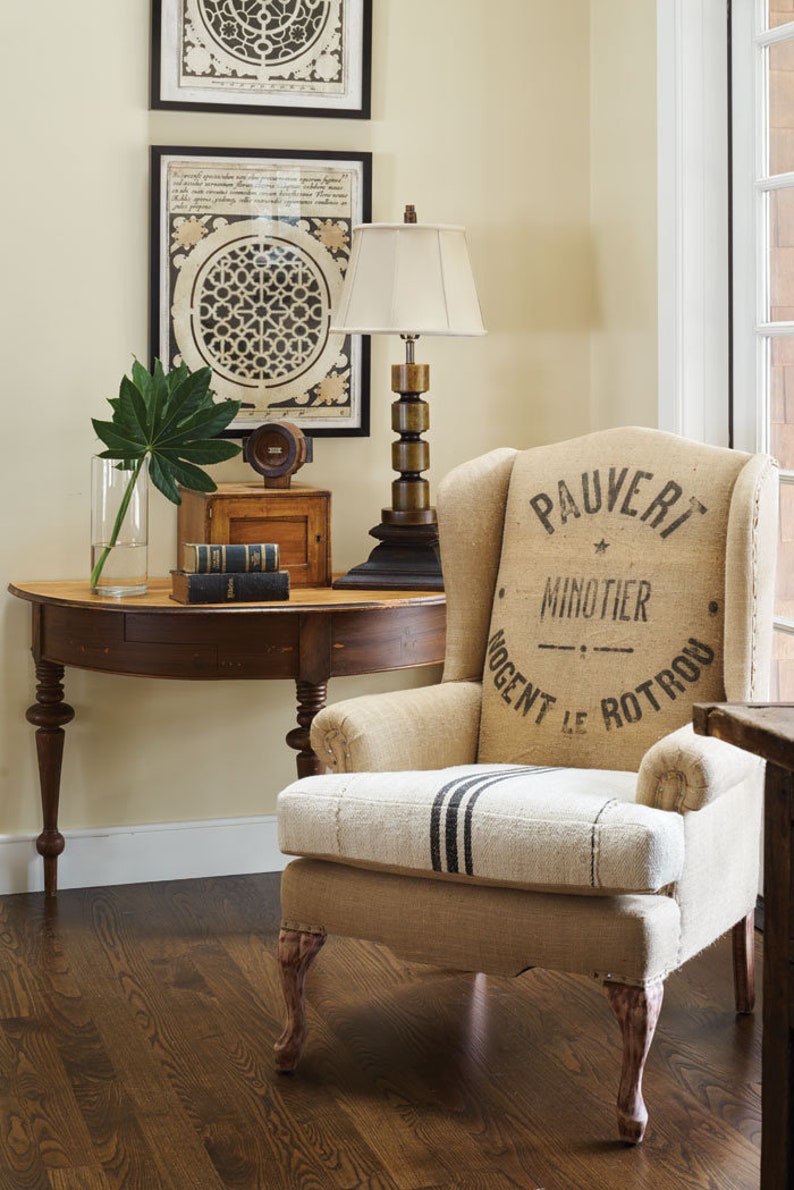 At Home with Vintage Grain Sacks
HOW TO DISPLAY YOUR COLLECTION
• Vintage grain sacks add a bit of history and authentic charm when turned into fabric for pillows, cushions or table runners.
• Hemp is naturally mold- and mildew-resistant, making these sacks perfect to use for a laundry bag, beach bag or hand towel.
• To add a vintage touch to any room, highlight the graphic beauty of a grain sack by framing it.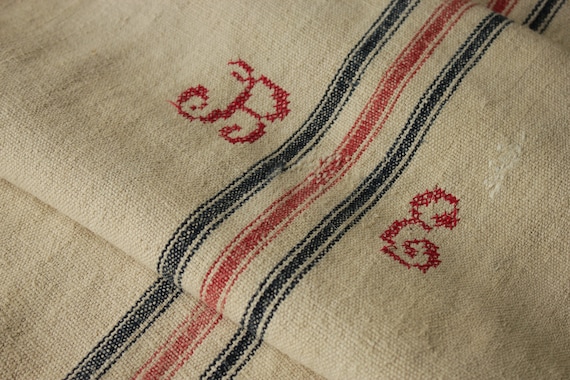 Summary
COLLECTIBLE: Vintage grain sacks
PRODUCERS: Hand-woven by farmer's wives, grain sacks are often collected more for their region of origin than for their brand.
PRICE RANGE: The average price for a European grain sack in good condition is between $40 and $70.
BEST PLACES TO PICK: Etsy, antiques fairs and online auction sites.
MARKET VALUE: Many factors affect the value of grain sacks, including condition, origin, fabric and color. Colors like yellow and green increase value due to their rarity. German-produced grain sacks are also highly sought after as most were lost in war.
MAKER'S MARKS: Many grain sacks bear the initials of the farmer's family name. There are different weaving styles depending on the region of the family who made the sack.