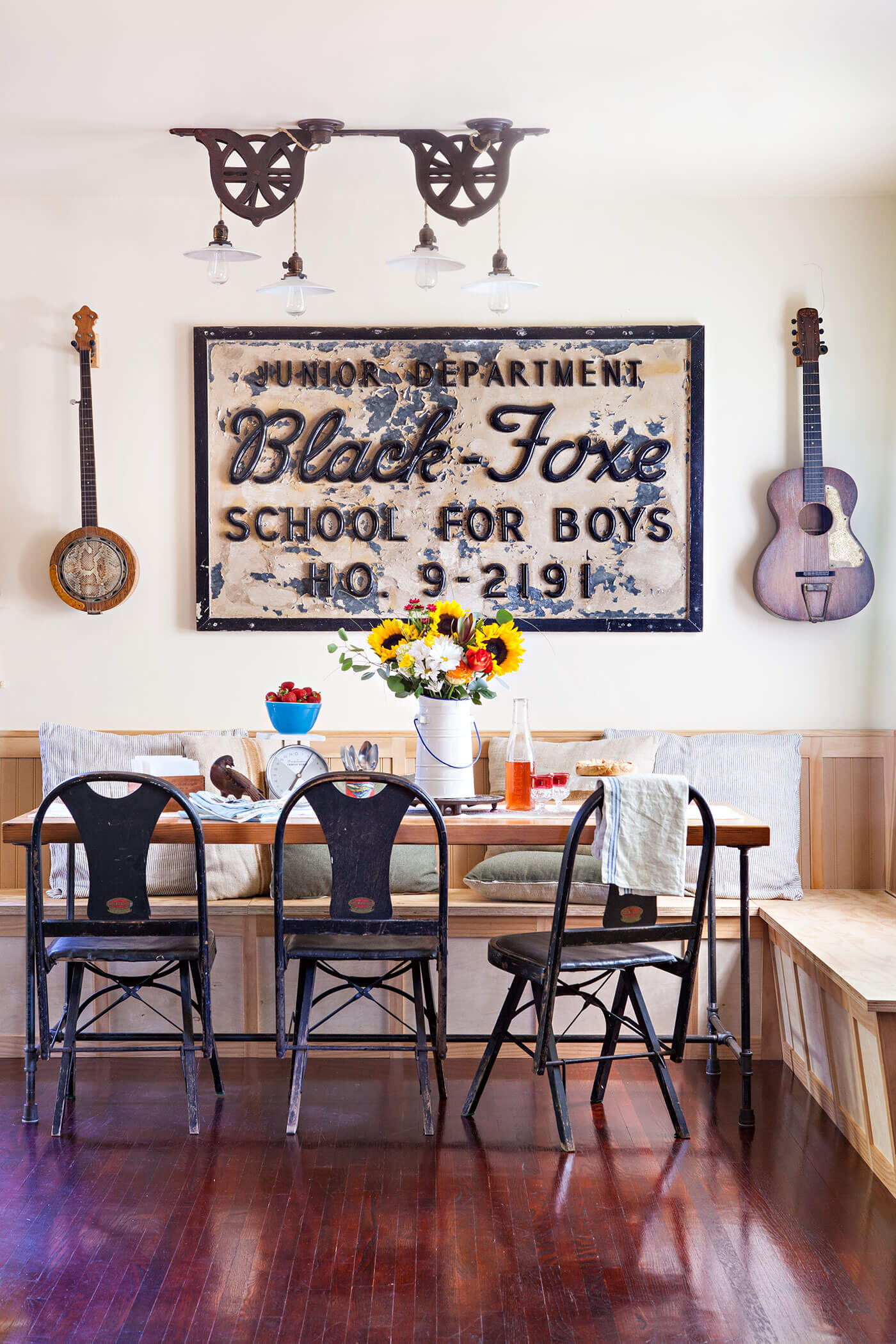 Written by Sarah Reidy-Ferguson
Photography by Bret Gum
Styling by Karen Wilhelmsen
Styling by Jickie Torres
After they bought their house, two years passed before California homeowners Tom and Allison Schmidt decided to initiate the renovation of the 1952 one-story bungalow.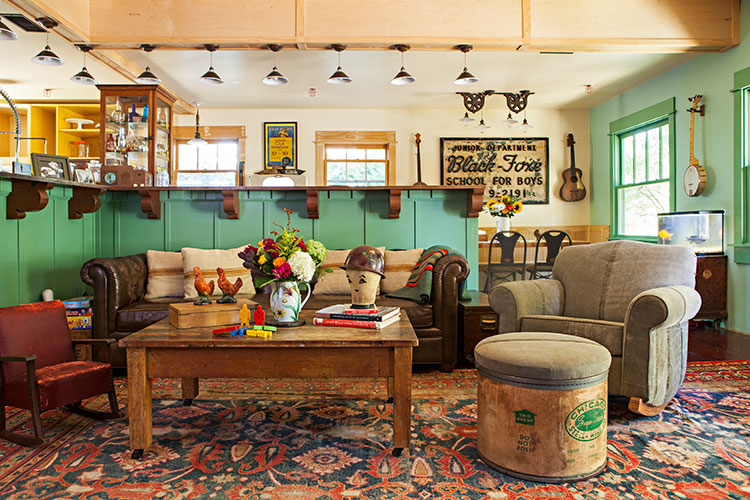 In that time, the pair developed an affinity for the Craftsman and Victorian homes nestled in their Los Angeles neighborhood. The couple agreed that the design of their new home needed to combine the architectural accents of the period-charmers they adored with their own passion for repurposing and recycling vintage artifacts.
Do It Together
Determined to complete all the design/build work themselves, the pair began what would become nearly a decade-long rustic renovation. "We wanted to try to use as many recycled and vintage pieces as possible," says Allison, "So we began seeking out swap meets and salvage yards." Allison shares that sourcing unexpected materials for finishes, such as bricks for flooring, old garden fencing for stair railings, and discarded fence boards as countertops, adds visual interest and provides perfect budget-friendly options.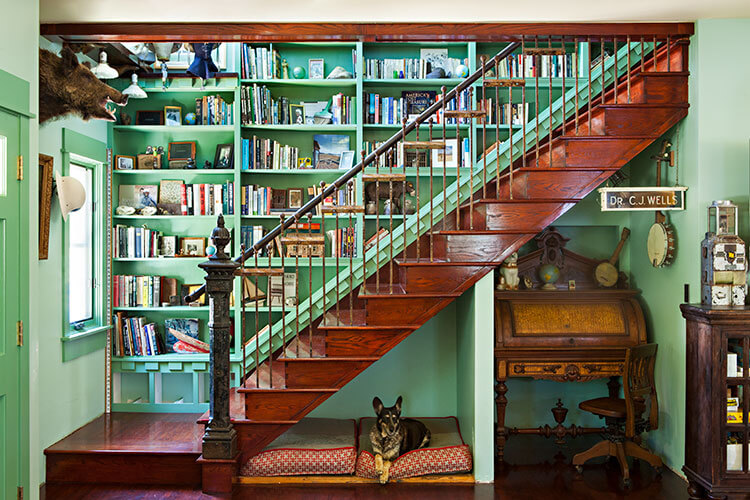 Tom read every book on home building and learned how to do the electrical, wood, tile and stonework. The pair worked in a design partnership when looking at pieces to reinterpret. "I love how much Tom and I learned while building our home … I love that everything in our home is unique to us and reminds me of a story," Allison says.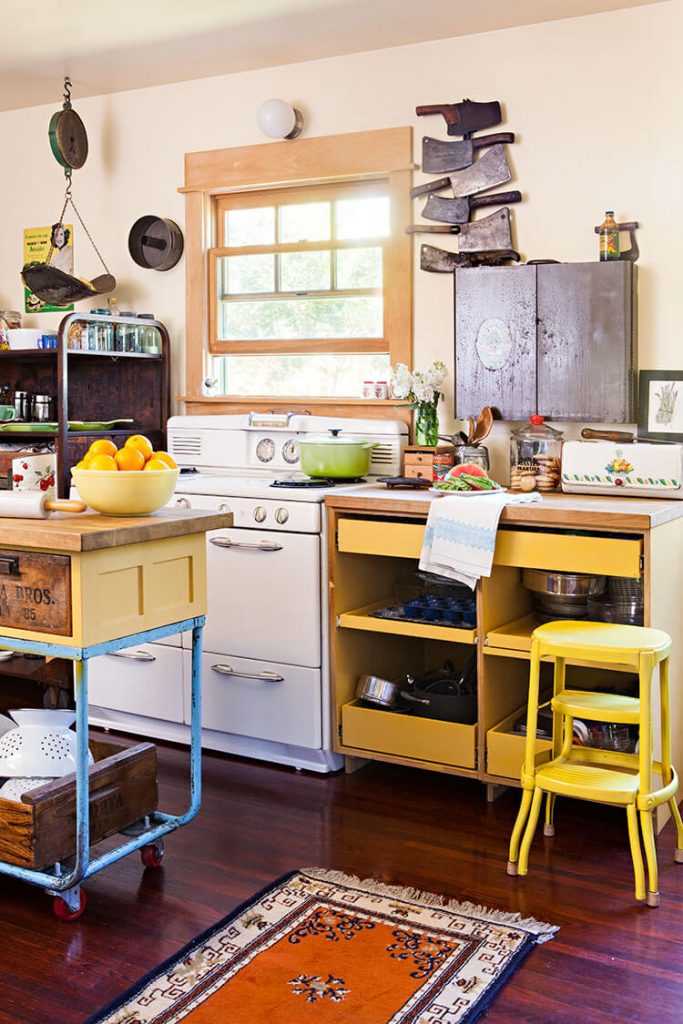 "When we find an object that speaks to us, we immediately have an idea of what we might do with it," says Allison, "I usually end up cleaning and stripping paint, and Tom does all the fine craftsmanship." This personal touch approach to design and experimentation has served to establish the couple's signature style.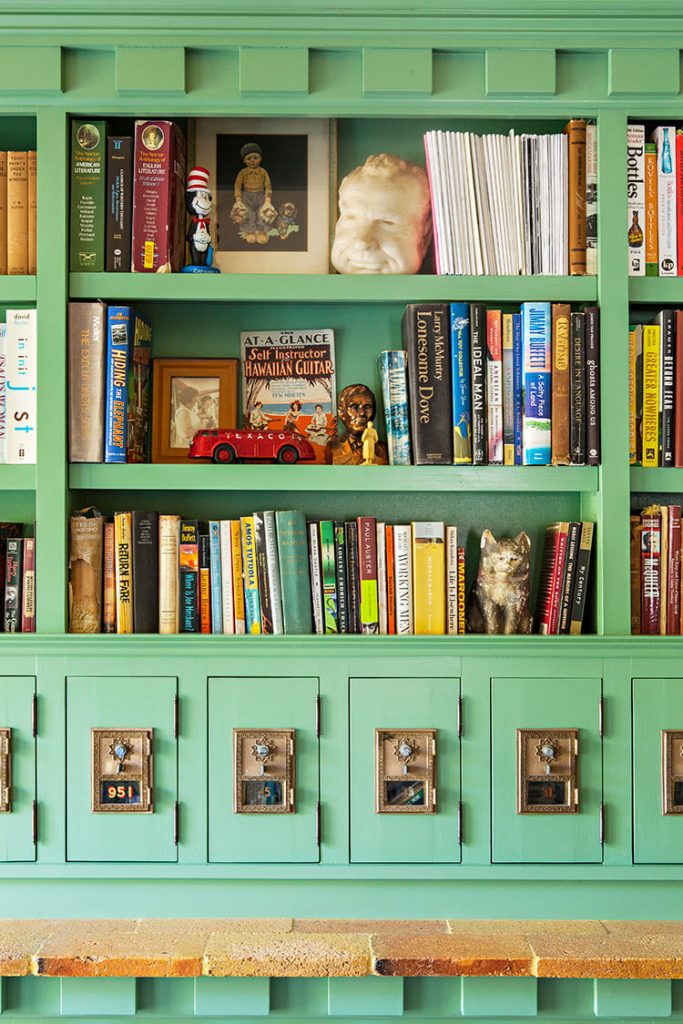 It has also inspired Tom and Allison to found their own décor business, California Rediscovered, currently based online with a brick-and-mortar location to follow in the fall. "I love that our home renovation led us to open a business where we can continue to pursue our passion for vintage collecting, and creating furniture and lighting from found objects," says Allison.
The Secrets of the Hunt
Bringing Tom and Allison's rustic renovation to your home starts by planning visits to your local estate sales, swap meets and salvage yards. The pair recommends taking a closer look at weathered finds and envisioning how they could be upcycled and reused. "Hand us anything properly old, with a beautiful, rusty patina, and we will revive it and find a place for it in today's home," says Allison.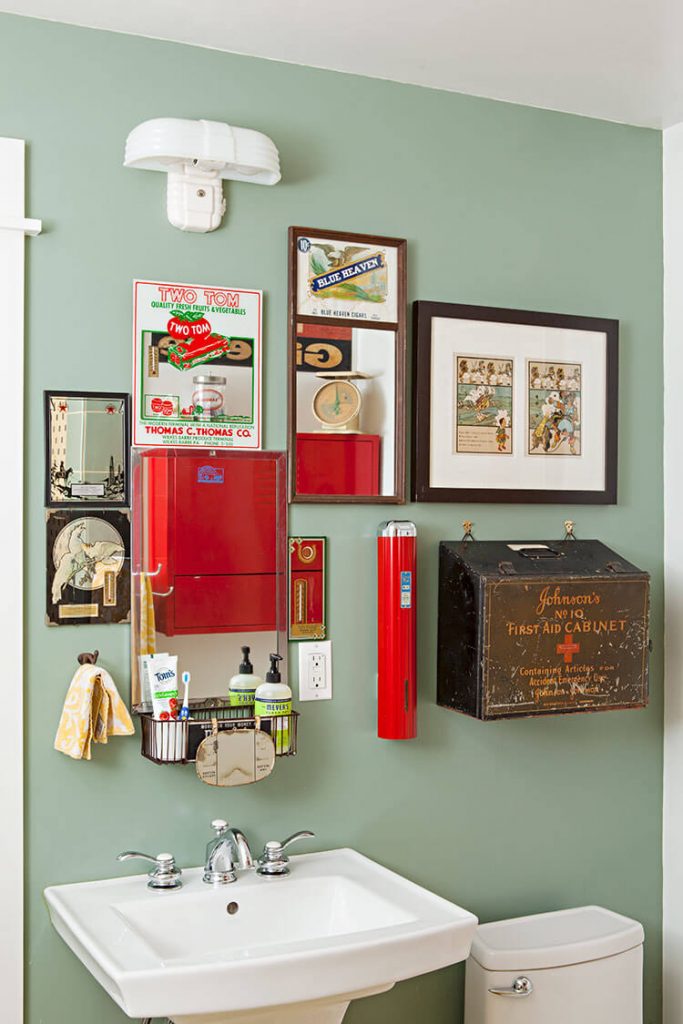 ---
Experience another rustic home renovation with just as much character and a Moroccan-inspired twist! Click here to learn more!
And of course, don't forget to follow our Facebook, Instagram, and Pinterest for some fresh flea market inspiration!