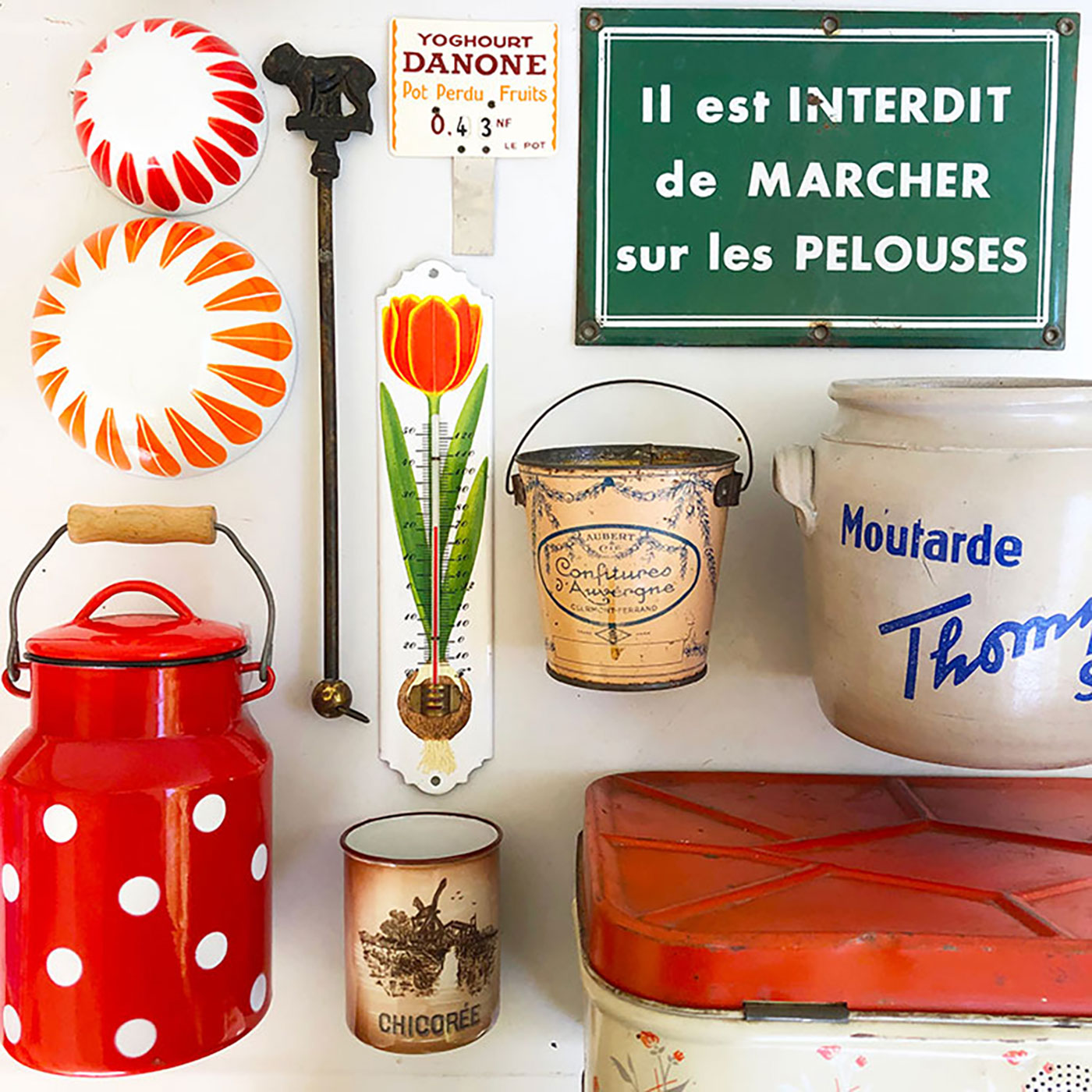 Written by Shelby Deering
Photography by Ruth Rosenfield
With an Instagram page filled with punchy antique tins, charming signs and other vibrant finds, it's plain to see that Ruth Rosenfield has a well-trained eye for the visual and unique.
And for good reason! When she's not selling items through her Instagram page or at California's Alameda Point Antiques Faire, she works as a freelance advertising creative director and art director. Here, she shares tricks of the trade and top tips for newbie sellers.
---
FLEA MARKET DÉCOR: How would you describe the vibe of the items you sell through Squirrel Vintage Shop?
RUTH: My "Mount Rushmore" of vintage will always be Graphics, Color, Typography and Design. I also love anything that's a souvenir, a piece of advertising or something nostalgic. I have a very "Summer Camp meets Mad Men" kind of brand.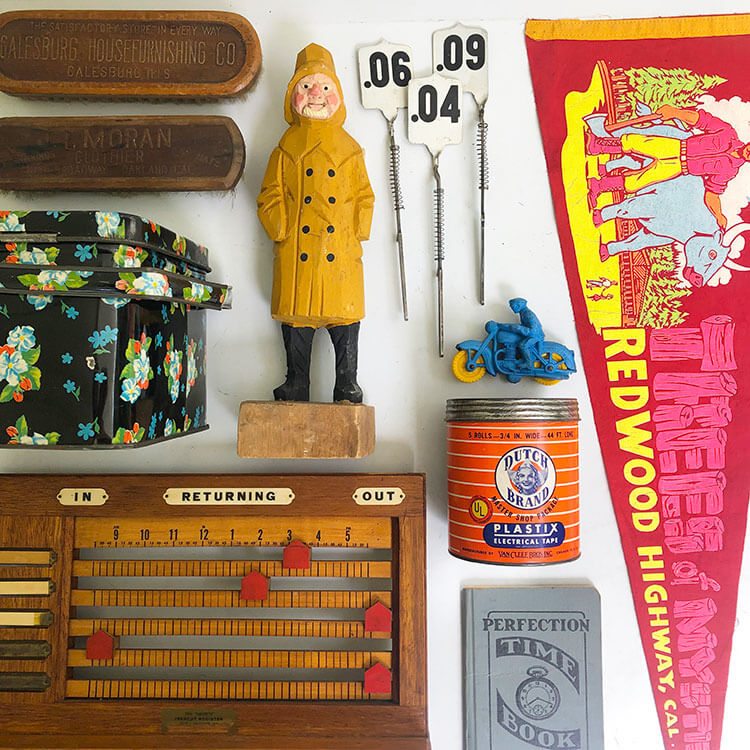 FMD: How do you track down these vintage treasures?
RUTH: I spend a lot of time in my car! I mostly go to estate sales and flea markets, often far from where I live. I seek out sales of all kinds, from rural farm sales to local garage sales. You never know when or where you're going to find something great.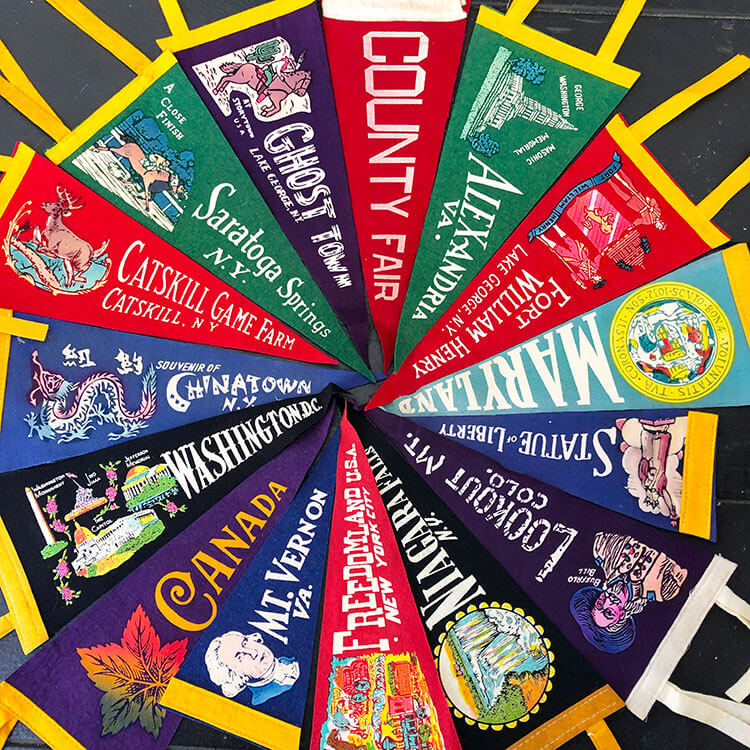 FMD: What are your best tips for those who want to start selling vintage?
RUTH: Buy what you love—you'll be more passionate about selling it. Get out there and drive to areas outside of your normal stomping grounds. Do research and go to as many flea markets and shows as possible and see what people are buying and selling. Get on Instagram and start following vintage accounts. There is so much inspiration on Instagram, and it's a very generous vintage community.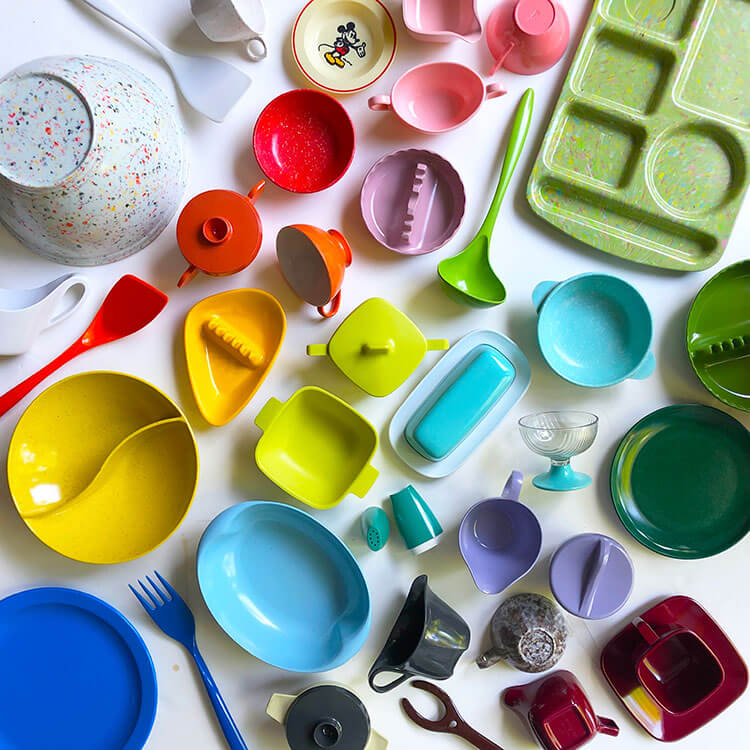 FMD: In your opinion, what selling platforms are most successful for vintage nowadays?
RUTH: I'm a really big fan of selling on Instagram. It works best when you have lots of followers, and it takes a bit to cultivate that, but I like how I can connect with everyone so easily. I'm also about to open an Etsy store for smaller, easily-shippable items. I know many vintage sellers who use all the possible platforms: Etsy, eBay, Mercari, Facebook Marketplace and Craigslist.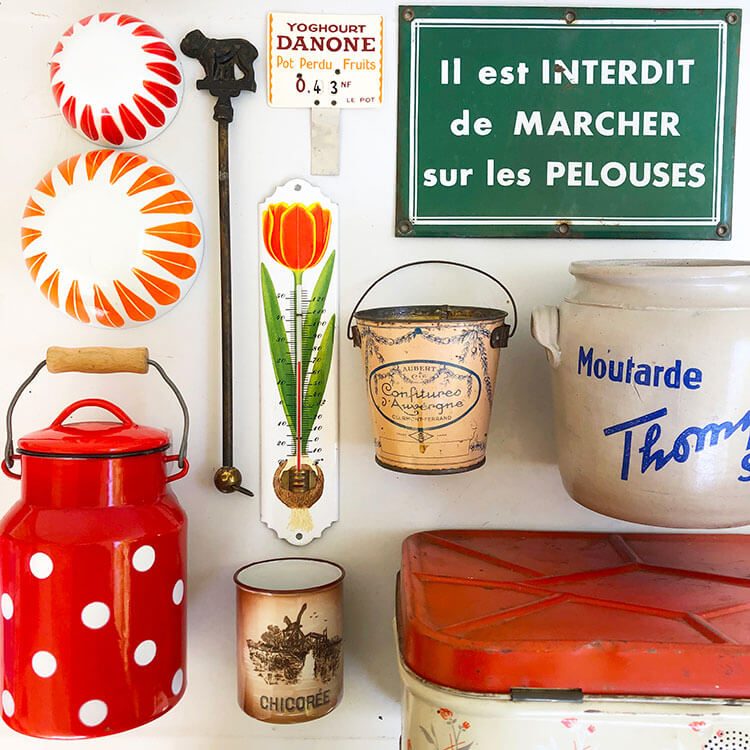 FMD: What's your top piece of advice for those who want to be truly successful vintage sellers?
RUTH: Work as hard as you can to find the best items as cheaply as possible. Then you'll be able to sell them at fair prices and still make a profit.
---
For more flea market tips and tricks, check out our expert advice column on auctions right here!
And of course, don't forget to follow our Facebook, Instagram, and Pinterest for some fresh flea market inspiration!