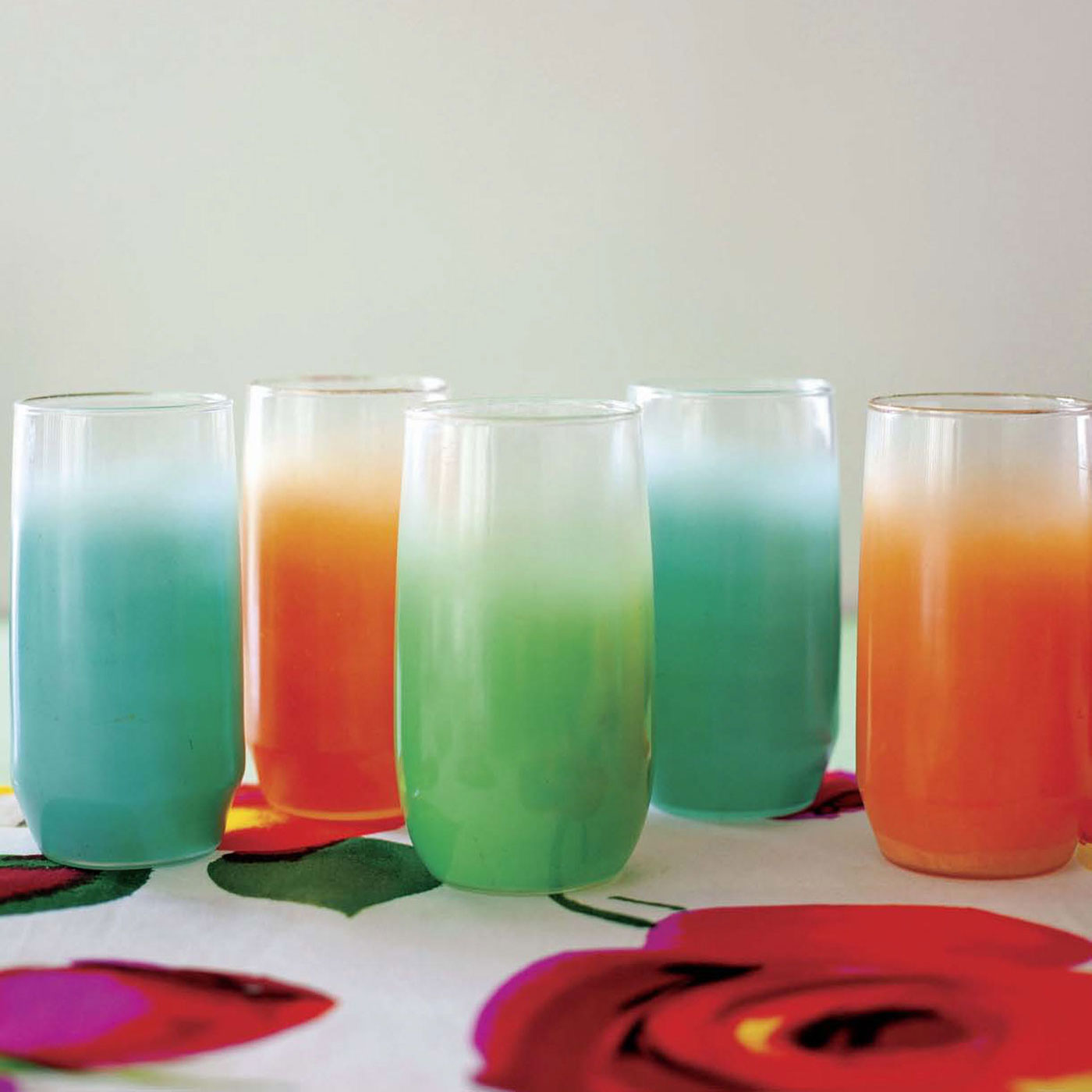 Written by Meryl Schoenbaum
Photography by Jickie Torres
If your "good old days" included beach movies, a Beetle and The Beatles—or you just wish you lived back then—this collectible is sure to make you smile. You've no doubt seen these iconic serving pieces, but may not know that the line is called Blendo and was manufactured during the 1950s and '60s by the West Virginia Glass Company of Weston, West Virginia, and the Anchor Hocking Glass Corp. of Lancaster, Ohio.
Blendo glassware was a staple at summer barbecues during the era, thanks to its bright, frosted colors and sturdy feel. The modern glassware reflected a time when rock music reigned and rockets were racing to the moon.
At Flea Market Decor, we love to curate and share our favorite finds from across the web with you. Some of the products you'll see on this page are affiliate links, which means that if you click through and make a purchase, FMD will earn a small commission at no extra cost to you!
PICKING UP THE PIECES
Among the Blendo pieces in the extensive collection belonging to Mandy Heth, operator of Etsy shop DoubleDeckerVintage, are blue, orange, green, yellow, peach and purple pitchers with drinking glasses in coordinating colors; a pink set that includes a salad bowl, salt and pepper shakers and an oil-and-vinegar cruet; and a purple martini shaker with six shot glasses.
"The style is characterized by a bright neon or pastel solid base that fades as it goes up the glass and has a gold rim," Mandy says.
Blendo was at the peak of its production in the 1950s and '60s. It came in a wide variety of colors and sets: juice, water, lemonade and cocktail pitchers and glasses and serving ware (salad bowls and dishes, chip-and-dip trays, oil-and-vinegar cruets and salt and pepper shakers). The serving pieces were popular wedding gifts at the time. As the cocktail era boomed, which was revisited on the TV show Mad Men, so did the sales of Blendo.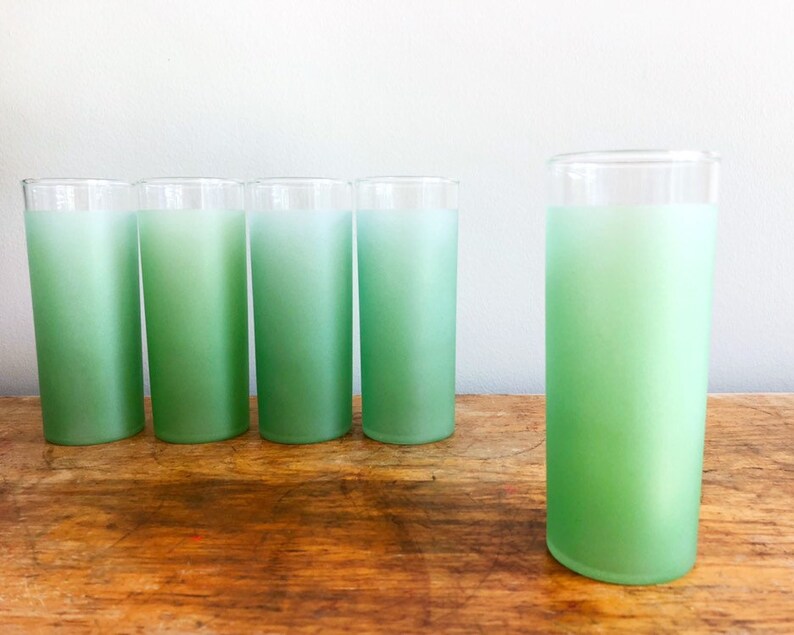 MARKET APPEAL
Collectors who would be attracted to Blendo glassware include enthusiasts of Mid Century Modern, nostalgia, retro, vintage, color groups and glassware styles.
This is a collectible that should be used and enjoyed rather than stored away for safekeeping.
"They are really fun entertaining ware, even today," Mandy says.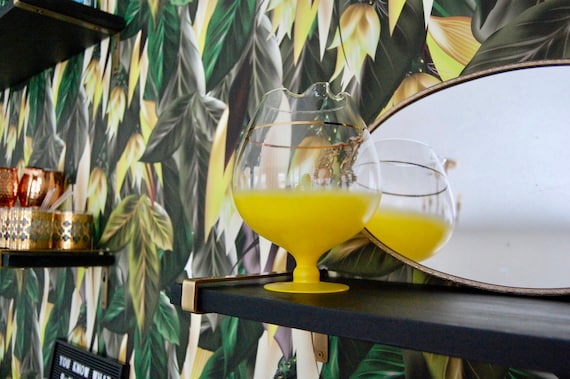 HOW TO USE YOUR COLLECTION
Serve up a pitcher of lemonade at your next outdoor gathering. Blendo's colorful exterior is the perfect summer accent.
Place a Blendo pitcher surrounded by glasses on a tray as your dining table's centerpiece, and it will double as a conversation piece.
Be careful when handling and washing Blendo glass. The paint is applied to the outside rather than inside, making chipping or general wear more likely.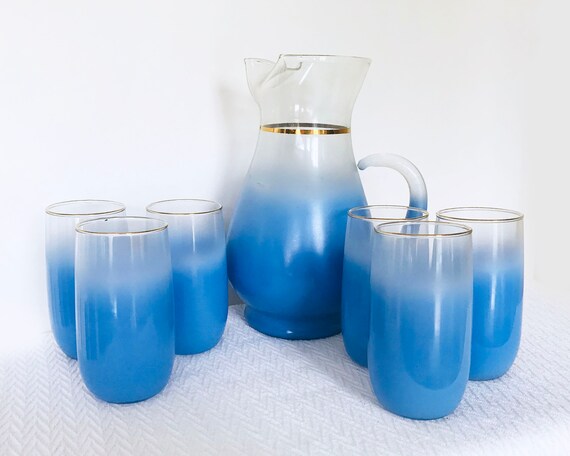 Summary:
PRODUCERS: West Virginia Glass Company, Anchor Hocking Glass Corp.
PRICE RANGE: It's not hard to find individual pieces in the $20 range. A complete set (pitcher and six glasses) from the 1960s was recently offered on Etsy for $59.95.
BEST PLACES TO PICK: Flea markets, estate sales, thrift shops, antiques stores, Etsy and online auction sites.
MARKET VALUE: Gold rims that are still intact will drive the value up, as many are worn from years of use.
MAKER'S MARKS: Anchor Hocking used the anchor-over-H symbol from 1937 through 1968, according to the Anchor Hocking Museum (anchorhockingmuseum.com).