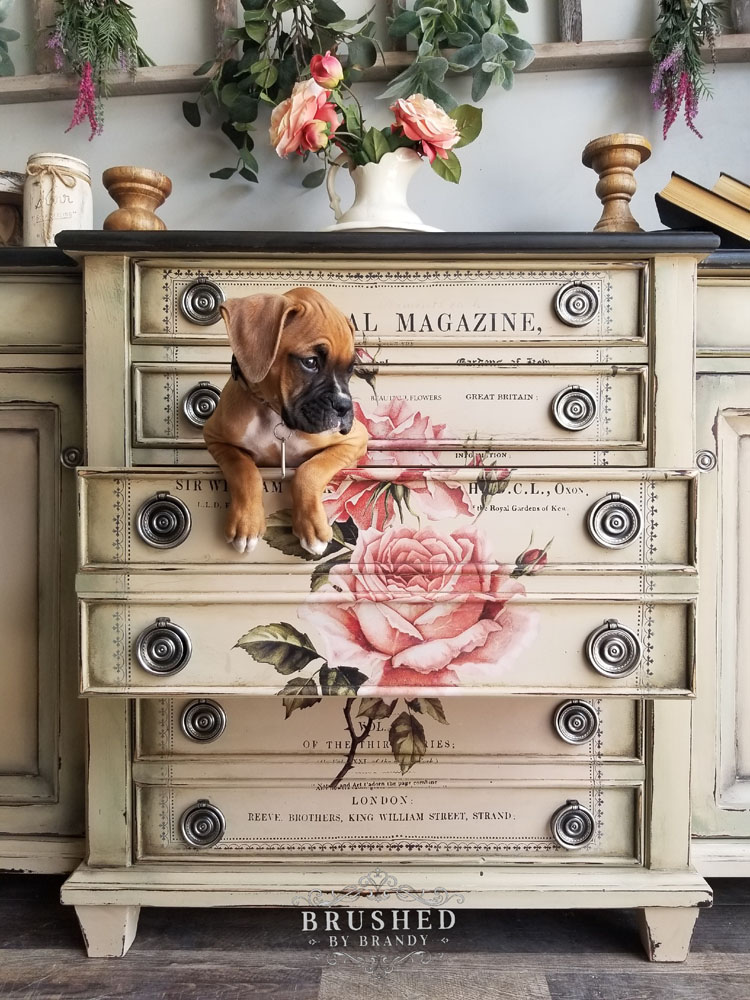 Written by Hannah Strandberg
Photography by Brandy Kollenborn
Brandy Kollenborn lives in Sacramento, California with her husband and three boys. She's always been an artistic soul, but it wasn't until she began painting that she found a sustainable outlet for her creativity. It all started when she turned abandoned furniture into works of art; little did she know it would be the beginning of her furniture restyling business, Brushed by Brandy.
When Dixie Belle Paint Company saw Brandy's one-of-a-kind furniture makeovers, they immediately pinned her as someone they wanted on their team. We asked Brandy a few questions, and we're so excited for you to hear her story!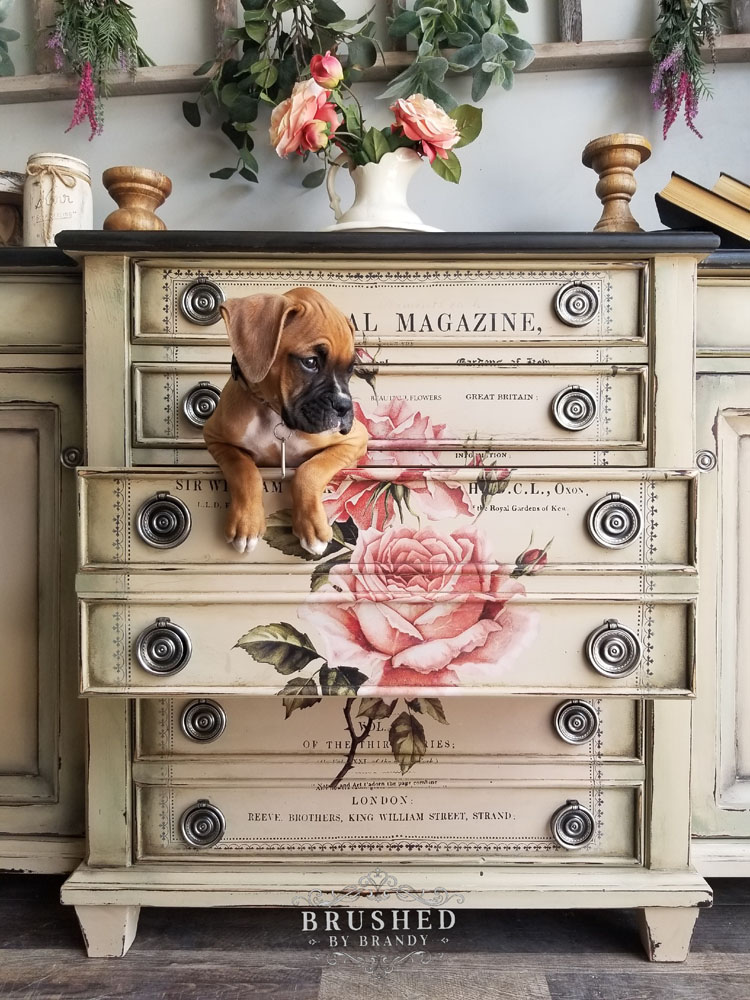 Q. When did you start Brushed by Brandy and why?
A. I did my first piece in 2016. We had a rental property that was abandoned by tenants who left behind their belongings, including furniture. I couldn't bear to put it out on the curb, so I bought some craft store supplies and painted it. It sold quickly, so I did another, and another. A customer suggested I come up with a business name and put my work on social media, so I did. That's how Brushed by Brandy was born.
Q. Can you describe what your business entails?
A. As a brand ambassador for Dixie Belle Paint Company, I spend a lot of time maintaining my social media accounts on Facebook, Instagram, Pinterest and Youtube. I usually refinish 2-3 pieces a week, take photos, paint live on camera and respond to customers' questions, all while searching for incredible furniture and maintaining custom orders. I'm also a stay at home mom of 3 young boys. School schedules and sports keep us busy!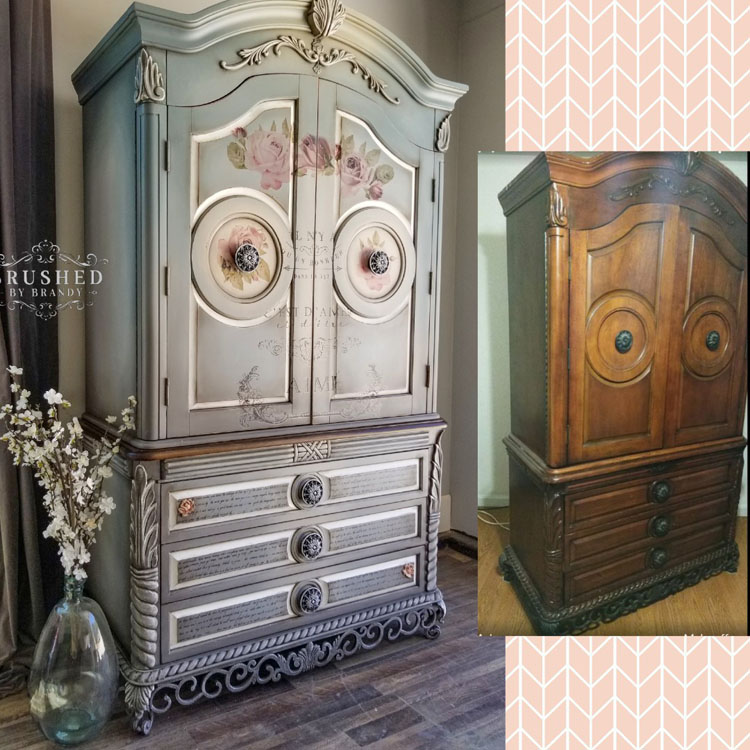 Q. When did you get into painting?
A. I've always been a creative do-it-yourselfer. I love home decor and design, I had just never found a medium that suited me until painting. I don't have any formal training, but I immerse myself in anything I try, so I started reading, watching videos, and experimenting on my own.
Q. How did you become involved with Dixie Belle Paint?
A. In 2017, I was painting on my own, sharing on social media, and business was good. After I did one piece in Dixie Belle Paint, they saw it and contacted me. At the time, the brand ambassador program didn't exist, so I was the first one. I was nervous, but dove in head first, and am so glad that I did! My business has grown like wildfire since I began with Dixie Belle. When I joined them I had 5k followers on Facebook—that has grown to 32k.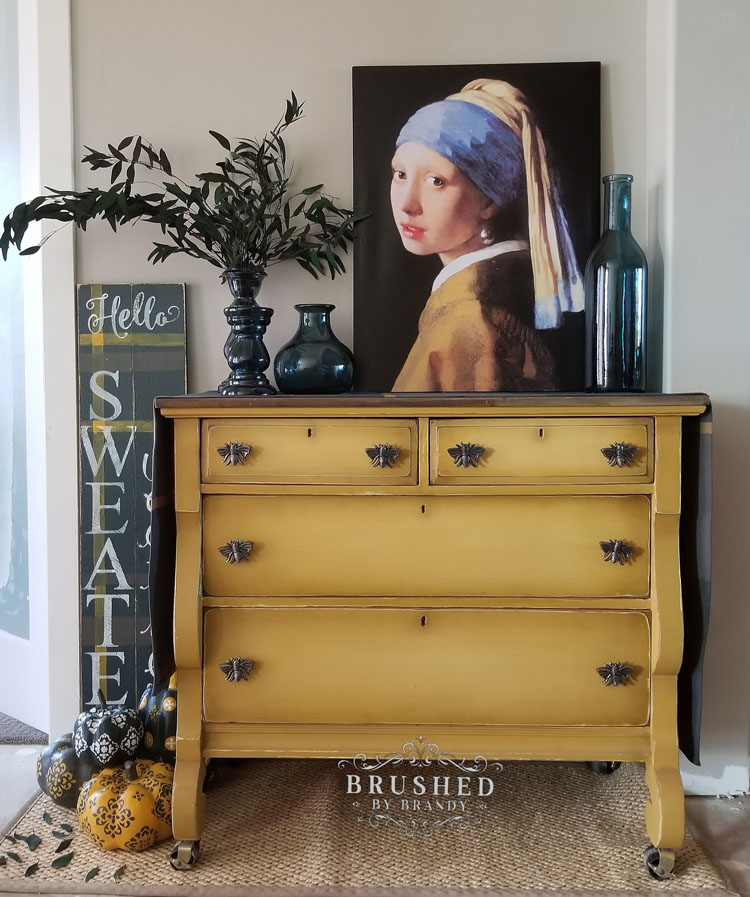 Q. What was the first step you took to start your business?
A. I sat on my couch and thought of a business name—simple is better. My name is Brandy, my tool is a paintbrush, so "Brushed by Brandy" was obvious. I started a Facebook page and grew my page organically by posting my work and sharing with friends. My instagram page came last year, along with my painting tutorials on youtube. I've never paid for an ad. In a competitive business where reputation is everything, I believe in growing through word of mouth .
Q. What's your favorite thing about painting furniture?
A. I really enjoy the creativity—the chance to look at a piece and see its personality, transform it, then dress it up to the nines for photos. I also enjoy the solitude; painting is my meditation. I lose track of time when I'm working.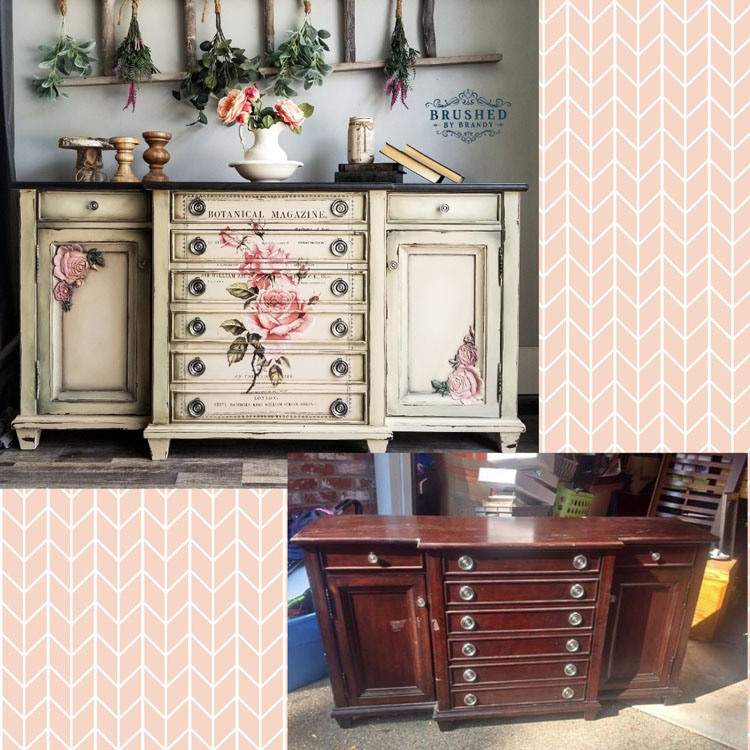 Q. What is your most used technique?
A. I'm best known for my blending technique. Smooth, ethereal transitions, where you can't tell where one color ends and the next begins. I can do farmhouse, distressed, boho or whimsical, but I always come home to blending.
Q. What advice do you have for someone who wants to start flipping furniture?
Investing in the right tools makes a huge difference. Every paint brand has its strengths and weaknesses, so don't hesitate to pick up different brands and quality brushes to see what works best for your style.
Don't be afraid to put yourself out there, share your work and ask questions. The painting community is a very supportive one. Take their feedback, positive or negative, and use it to become a better painter.
Immerse yourself in learning. Watch videos, read blogs, study photos, and most importantly, experiment! There is no point you cannot recover from with a new coat of paint.
Don't try to paint like someone else. Take those techniques and adapt them to your style. I think of it like putting an outfit together. We are all given the same basic "wardrobe" of techniques. It's how we combine them and wear them that sets painters apart.
Your finish is only as good as your prep. Learn how to "read" your piece—analyze what it needs before laying paint on. Create a mental flow chart, "if this, then that". Know what products are available and when you need them.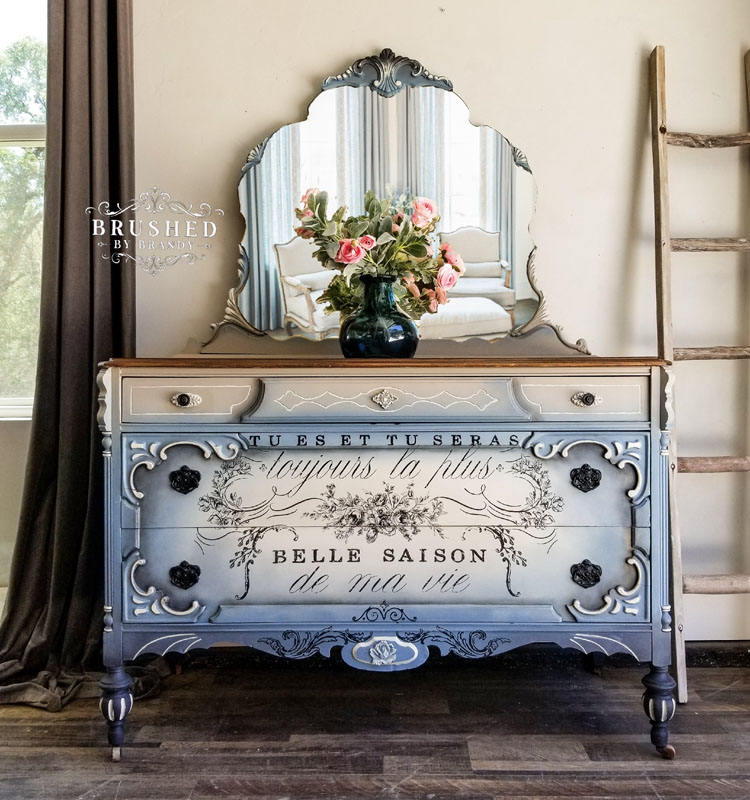 Q. What's your favorite color to work with?
A. Dixie Belle Paint Stormy Seas. It's a complex color— sometimes blue, sometimes gray, but always gorgeous. Although the new Antebellum Blue is a close second.
---
Have you seen our Flea Market Decor paint line with Dixie Belle Paint Company? Click here to check it out!
Learn how to wet distress furniture from the founder of Dixie Belle Paint. And of course, don't forget to follow our Facebook, Instagram, and Pinterest for some fresh flea market inspiration!