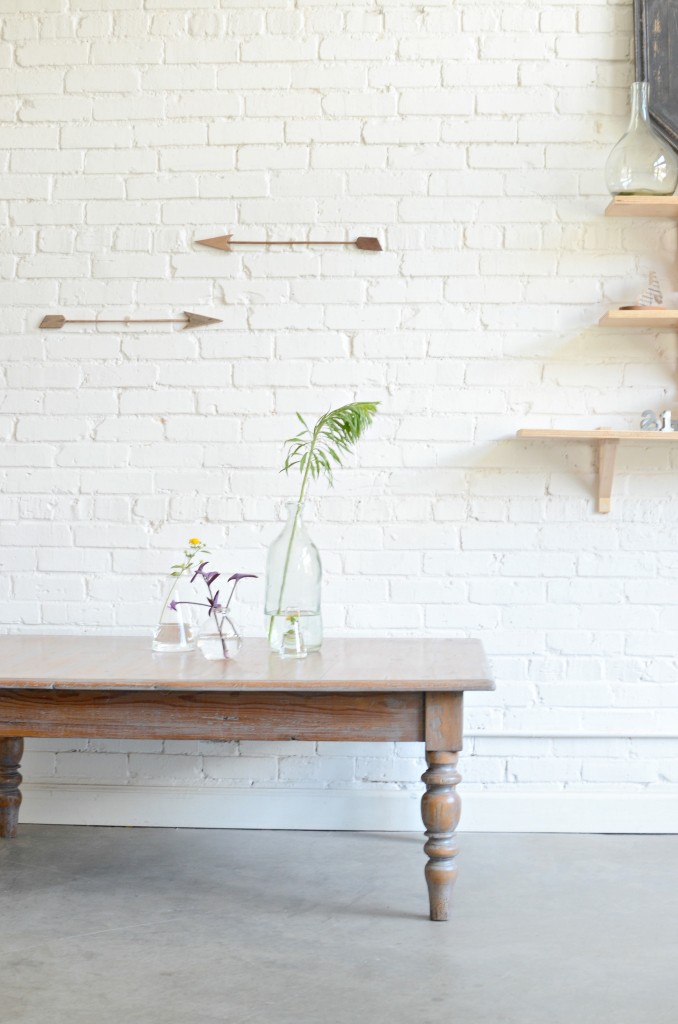 Barb Blair has officially unlocked everyone's inner furniture geek. In her new book Furniture Makeovers, Barb lays out step-by-step instructions for discovering nearly any piece of vintage furniture's hidden beauty—from selecting a quality piece to tools and materials that are absolute necessities for resurrecting furniture. And yes, she does tell you to follow your nose.
Barb shows us how to transform pieces by changing out handles and hinges, adding colors, stripes, dipping and/or images. She provides different techniques and finishing styles that convert drab and boring into colorful and fun. And it doesn't stop with paint and stains: armed with wallpaper, decoupage, vinyl decals and a crash course in seat reupholstering, you'll have plenty of ideas to get started on a project of your own.
Let Barb dole out some creative inspiration and technical tips, and you'll find yourself itching to get your hands on grandma's retro dresser so you can turn it into a stylish storage piece for your dining room. Furniture Makeovers delivers everything you need to get your projects from "I wish" to "finished."
–Jennifer Hawkins
Barb's 4 Steps to Picking the Perfect Piece
1. "Personality": Choose a piece with character. Barb names the vintage furniture she finds to nail down what it is about each one that strikes her. Later, the chair, couch or table's name will help her refinish it in a way that preserves the original's personality.
2. "Wood": Eschew anything that isn't made of solid wood, Barb insists. "I do not even give a second glance to particleboard pieces," she says. Why? You can't sand it—hence can't refinish or repaint it. Also, it isn't really worth your effort unless it's real. Make sure you know what kind of wood it is, too, before you commit to purchasing it.
3. "Condition": "The next thing I do after establishing the type of wood is to open the drawer, stick my head in as far as it will go and take a big sniff," Barb says. Why? The rank smells of smoke, mildew or mold never leave, no matter how much you re-sand and re-stain, or hope and pray. If a piece passes the sniff test, visually check runners, joints, legs and other potentially rickety bits for damage. Assess whether the cost of repairing any broken bits is worth it. Also, make sure you check for previous repairs; if they were done badly, the piece may crumble as quickly as you can get it home.
4. "Surface": Examine the surface for scratches and nicks. While you can usually smooth over a wooden piece's surface problems, a piece with a so-so veneer may require more prep work than you have time for.
Get more great upcycling ideas from Barb Blair
here
.
–Elaine K. Phillips