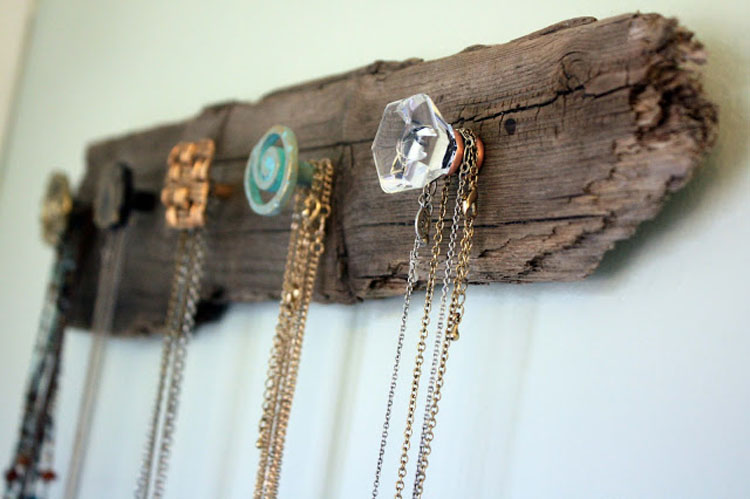 Courtesy of Visibly Moved
Written by Hannah Strandberg
Not only are vintage doorknobs fun to collect, but there are so many things you can make with them. Spruce up a dresser, make a place marker or picture holder—there's never an end to creativity! Plus, they're always all over the place at flea markets. So next time you're at the market, keep an eye out for vintage doorknobs that would complete one of these DIY-namic crafts!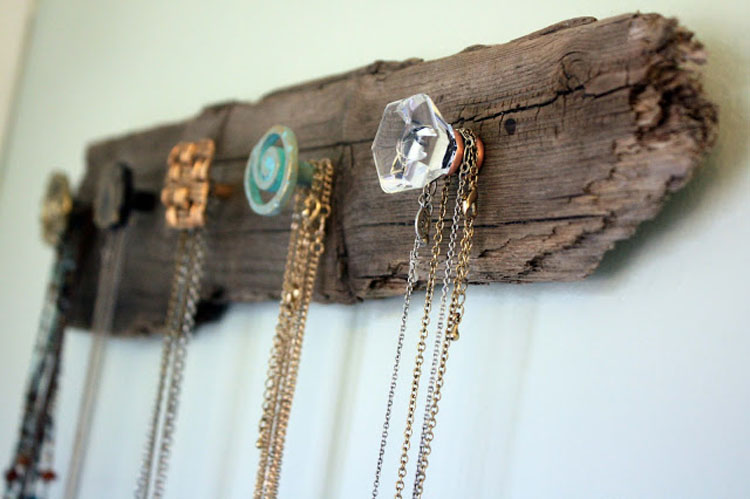 1. Jewelry Holder
This DIY necklace board is perfect for an eclectic assortment of doorknobs. The more colors, shapes and styles you have the better. Follow Erin's tutorial at Visibly Moved to create an adorable piece of wall decor for your bedroom!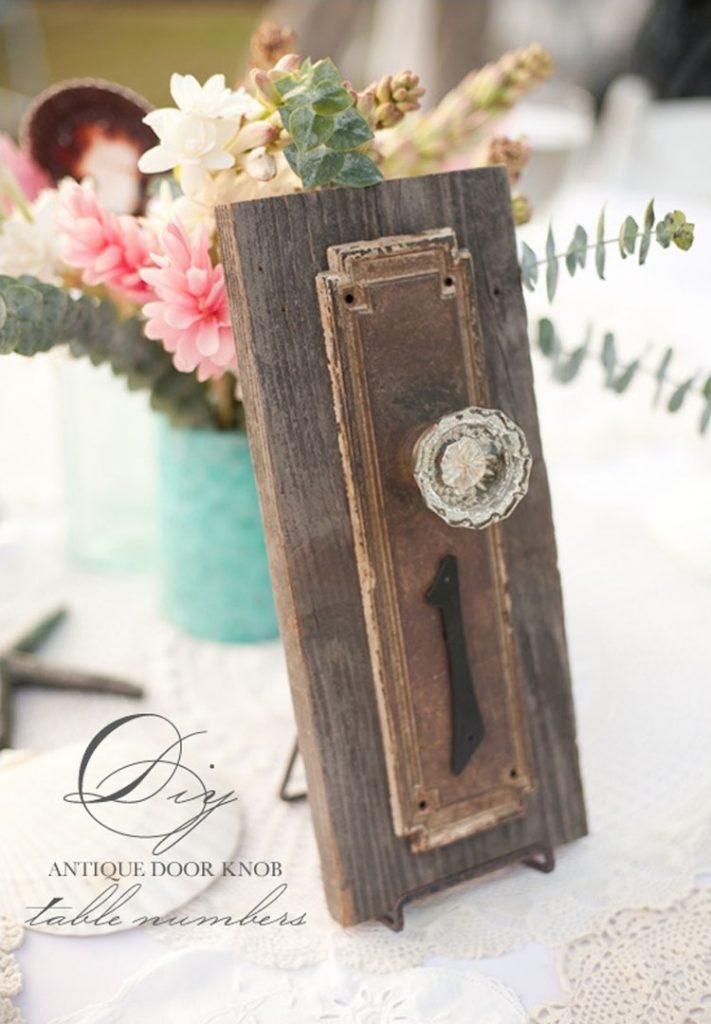 2. Table Numbers
Whether you're planning a wedding or a large dinner party, these vintage doorknob table numbers are statement pieces on their own. Then after the event, you can combine the individual pieces into one nostalgic jewelry or towel holder. Find the how-to at Wedding Chicks. Photo by Katrina Louise.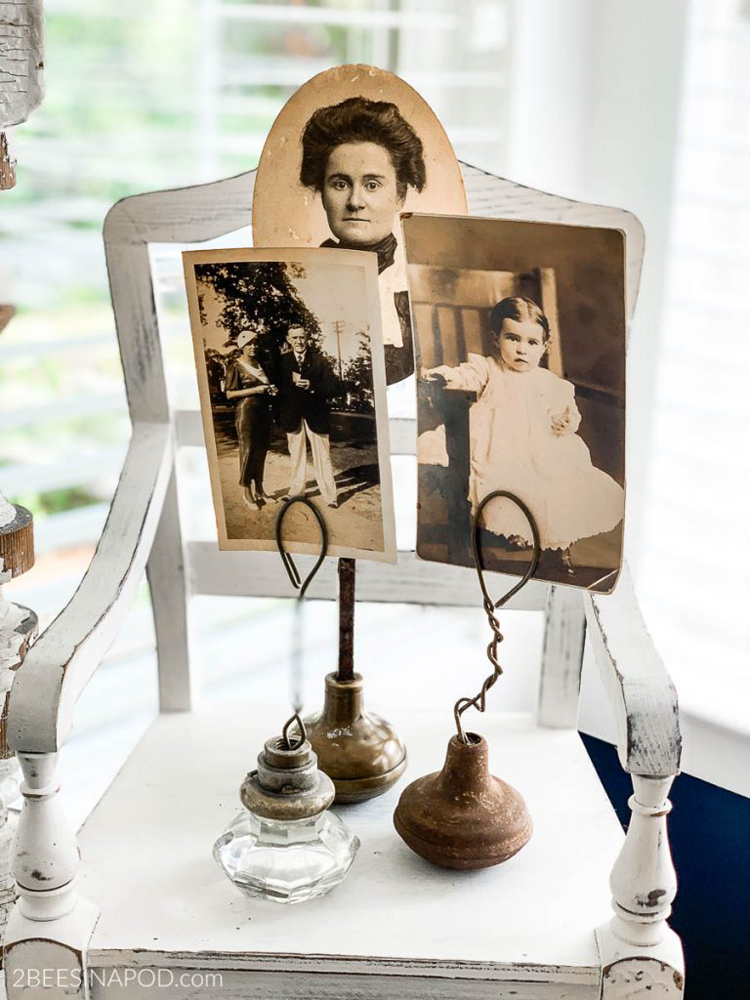 3. Photo Holders
Why put out picture frames when these are so darn cute? And so simple to make, too. Gather up your wire hangers, pliers and vintage doorknobs for this one-of-a-kind tutorial at 2 Bees in a Pod.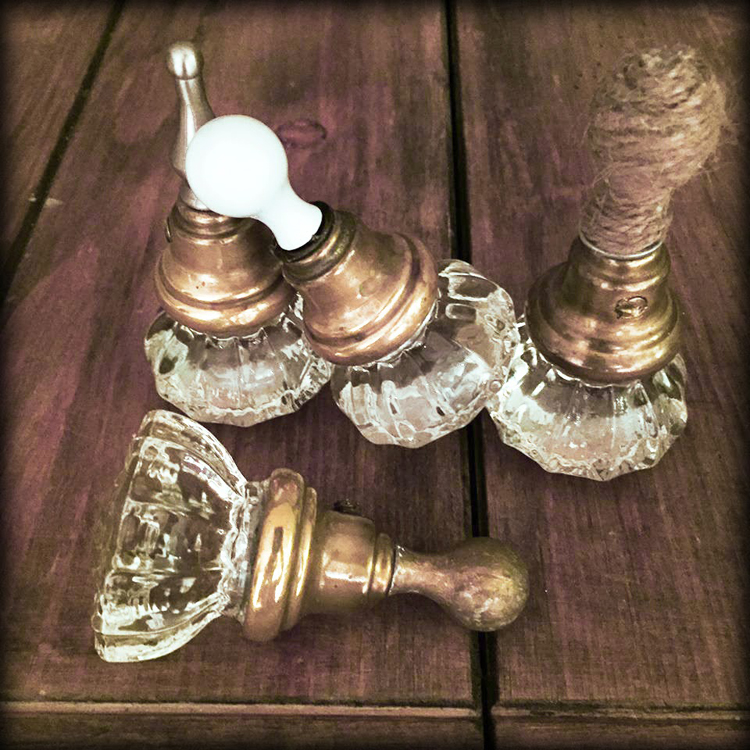 4. Paperweights
Are things at work flying hot off the press? These doorknob paperweights are just the thing to add function and beauty to your desk space. They make great gifts, as well! Find out how Victoria made these at Mucho Crafts.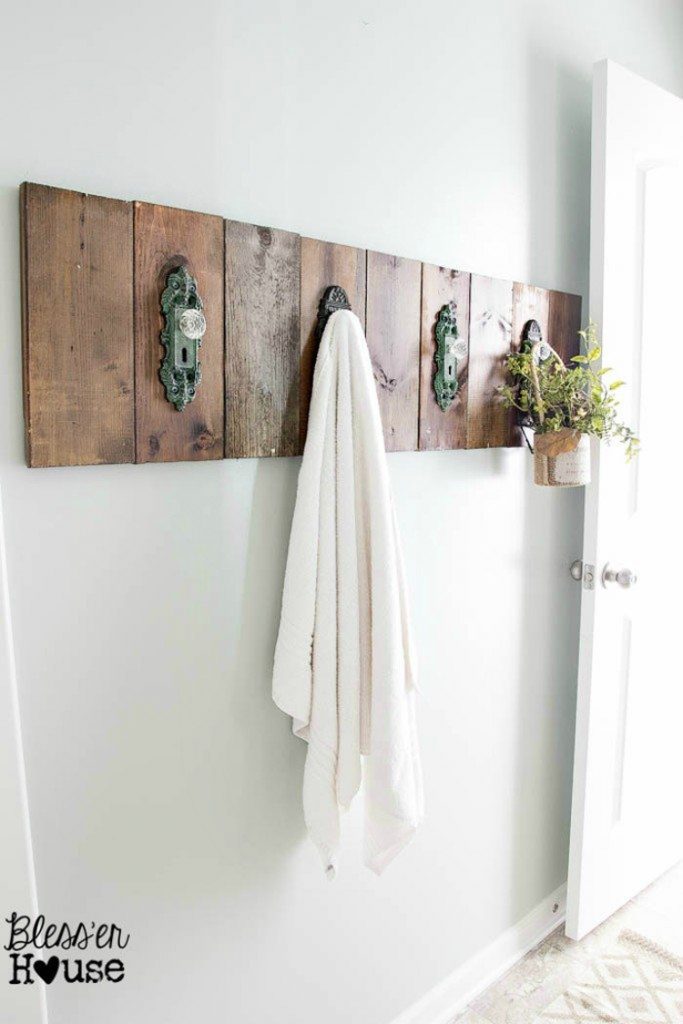 5. Towel Rack
It's hard to make hanging towels look cute, but this doorknob rack does the trick. And if you've already got towels covered, use it for coats, utensils or hanging plants! Follow Lauren's tutorial at Bless'er House.
---
Learn how to set an antique tablescape with rose china. And of course, don't forget to follow our Facebook, Instagram, and Pinterest for some fresh flea market inspiration!