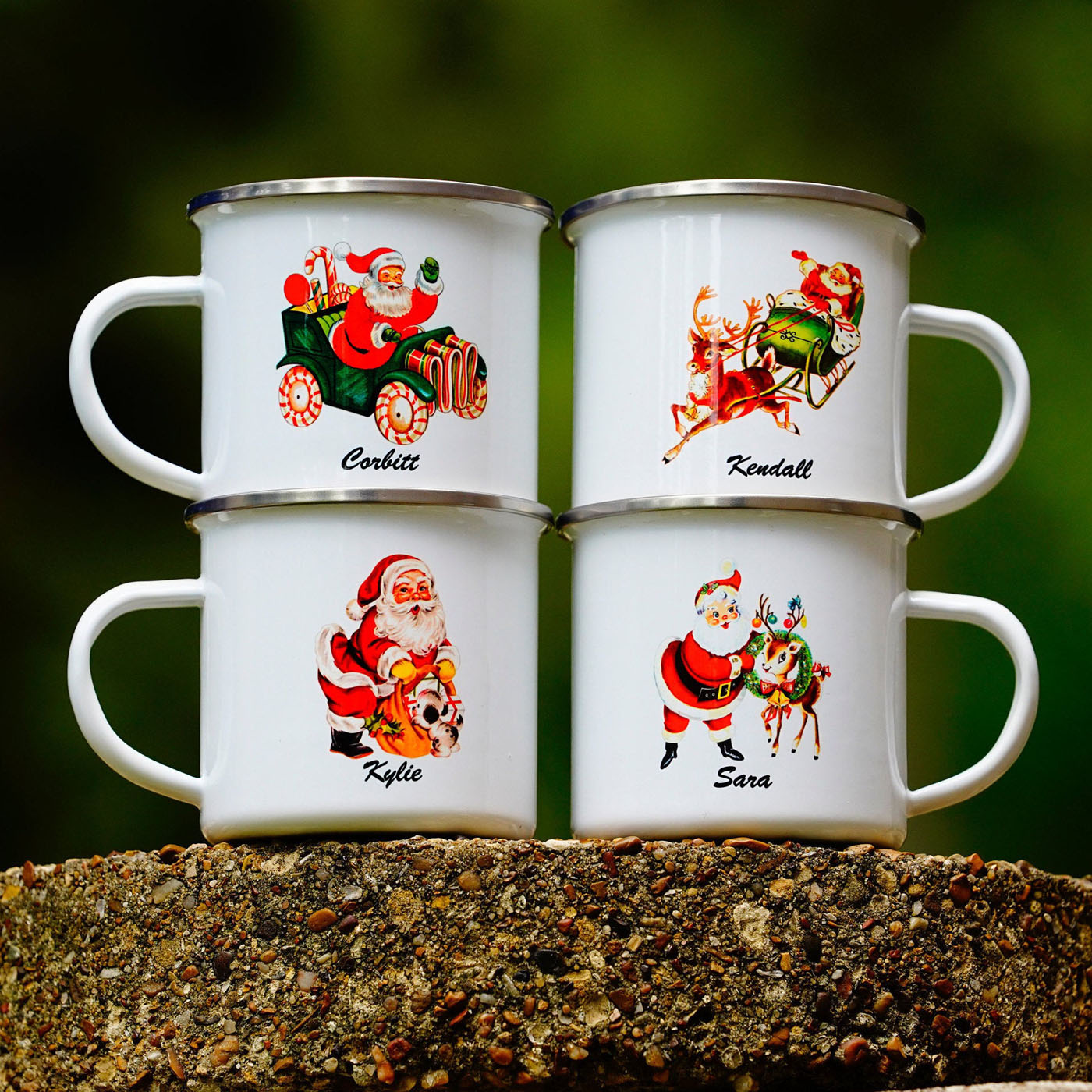 Courtesy of StellarCustoms via Etsy.
Written by Hannah Strandberg
Catch the precious moments of peace amidst the busiest month of the year, because those are the moments you'll remember. Imagine yourself snuggled up in front of the fireplace or TV with a thick blanket wrapped around your shoulders. What better way to bring the festive cheer of Christmas into this peaceful scene than with Santa mugs?
Even if you already have more Santa mugs than you know what to do with, our favorite finds make fabulous Christmas gifts. Check out what we found and get the cocoa ready!
---
Want to see more of Santa Claus? Read all about Santa Claus collectibles. And of course, don't forget to follow our Facebook, Instagram, and Pinterest for some fresh flea market inspiration!
---
At Flea Market Decor, we love to curate and share our favorite finds from across the web with you. Some of the products you'll see on this page are affiliate links, which means that if you click through and make a purchase, FMD will earn a small commission at no extra cost to you!
---