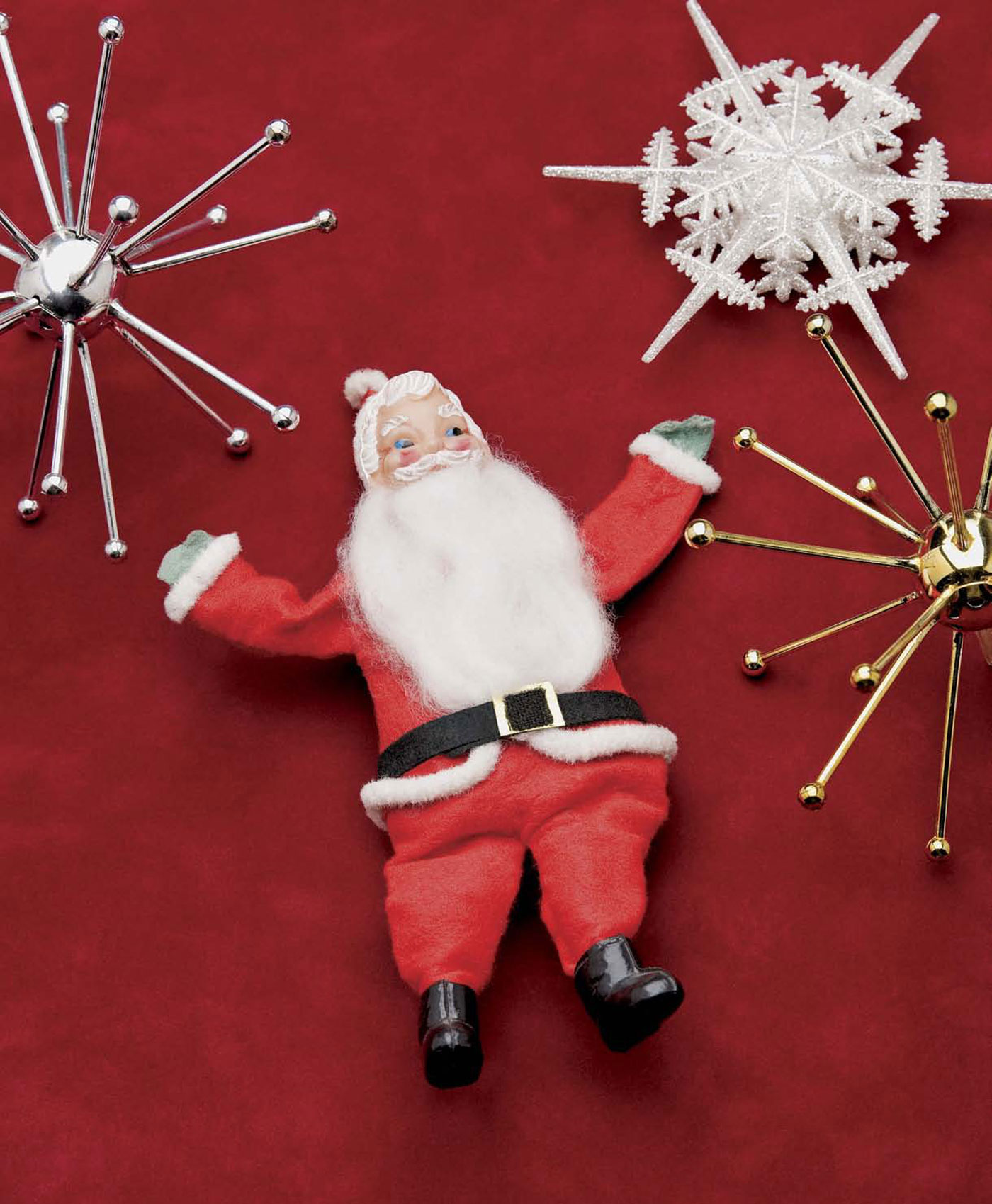 Whether you call him Kris Kringle or Old Saint Nick, there is no mistaking the jolly man in red as a quintessential symbol of Christmas!
The image of Santa Claus as we know him today started to take form in 1823 with Clement Clarke Moore's famous poem, "A Visit from Saint Nicholas," and figured depictions began appearing at the turn of the century.
At Flea Market Decor, we love to curate and share our favorite finds from across the web with you. Some of the products you'll see on this page are affiliate links, which means that if you click through and make a purchase, FMD will earn a small commission at no extra cost to you!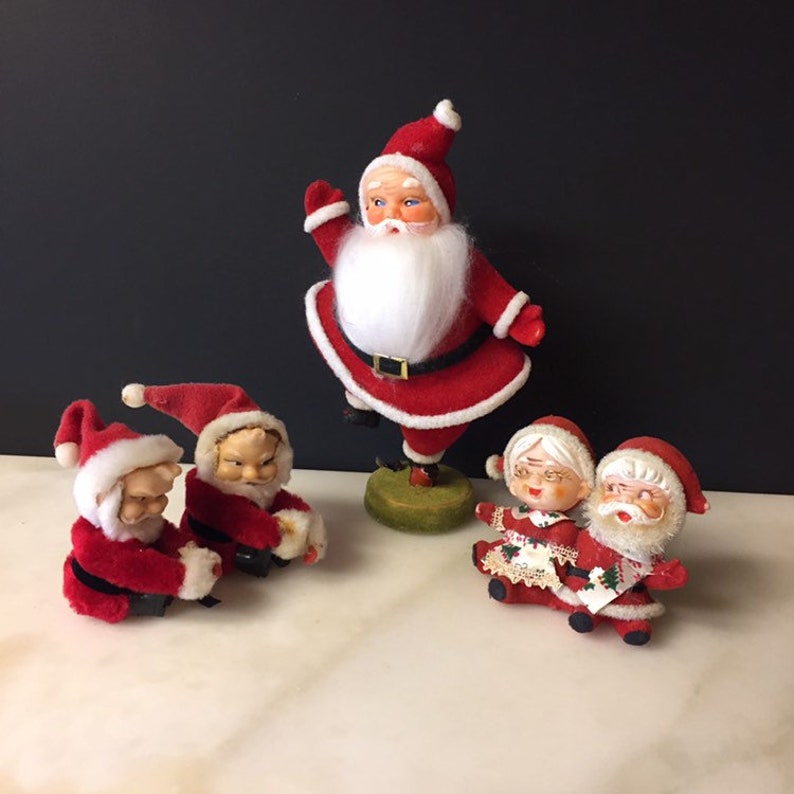 Magic of Christmas
Family artisans in Dresden's cottage industry produced some of the most desirable Santa figurines in the late Victorian period (1870–1901), but these treasured artifacts were constantly in production until the 1960s.
Kit Carter Weilage, a member of the collector's group Golden Glow of Christmas Past, "fell in love with Santa Claus and the magic of Christmas as a child" and has been specializing in this particular collectible for almost 40 years.
Although she doesn't hold onto her acquired pieces too long, preferring to pass them along to friends and loved ones, Kit takes a great interest in collecting Santa figurines with interesting historical backgrounds.
"Most recently, I found a great early Santa stuffed with wood shavings, which became illegal later on in the U.S.," Kit shares. "This one had a long coat, had so much character and had survived up in a loft in an old house in Germany, where the family hid it, and some of their other collectibles of Christmas, from the Nazis."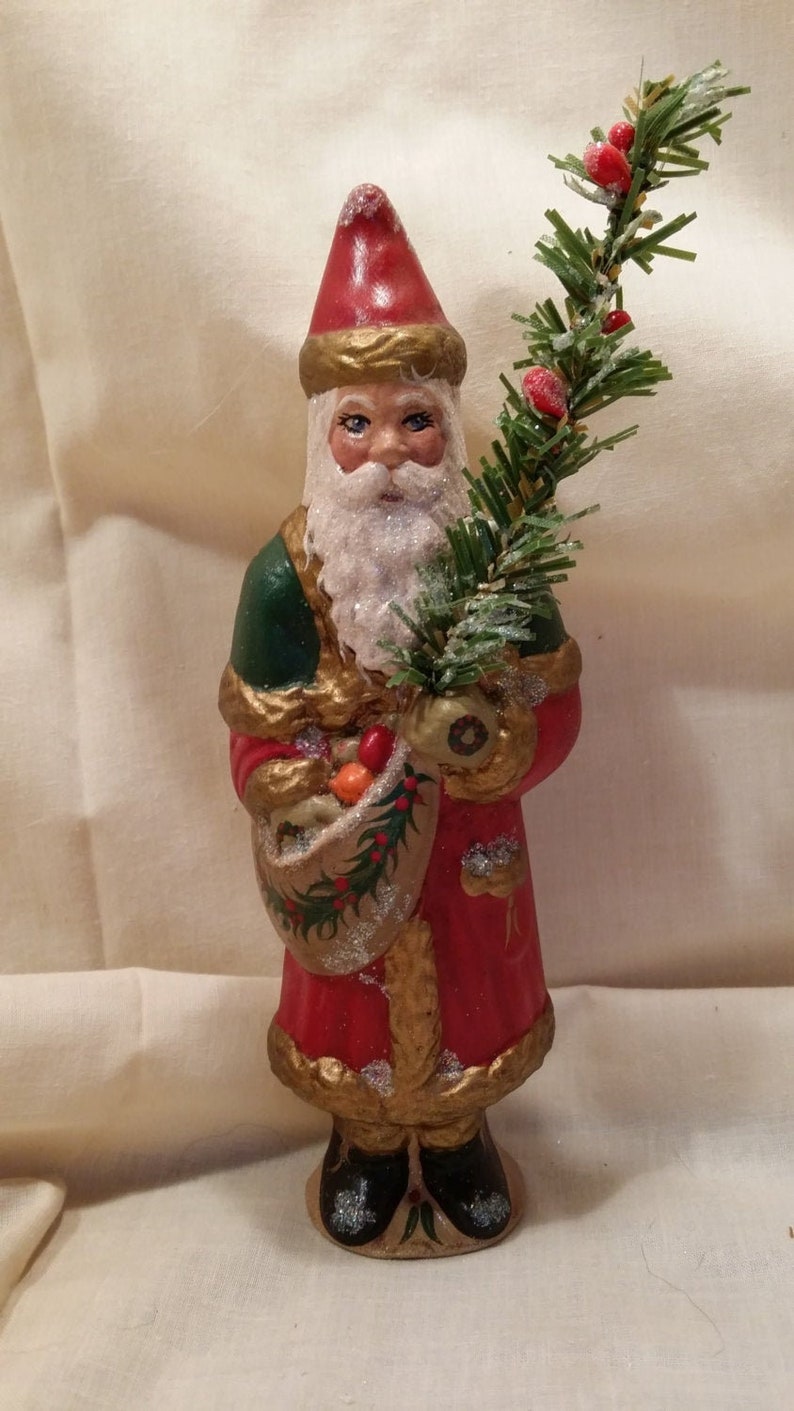 OLD WORLD CHARM
Vintage Santa figurines draw a diverse crowd, but lovers of Victorian style are sure to be the biggest enthusiasts, as many artisans crafted their products based on this timeless aesthetic.
"The German artists watched how the Victorians in the U.K. and the U.S. loved the holidays, and then they started making all kinds of Santa figures," Kit explains.
The elegant and refined Old World style of these charming characters can also complement modern décor. Yet regardless of their form or time, antique Santa Claus figurines are works of art that will bring seasonal spirit to your home.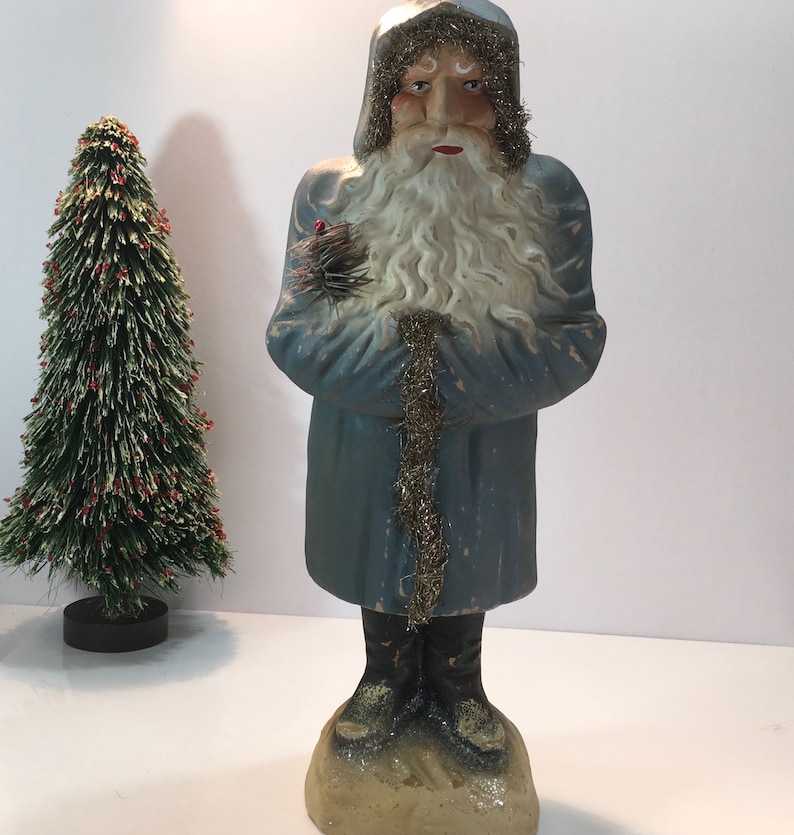 At Home with Santa Figurines
How to Care for Your Collection
Ceramic and porcelain figurines can be dusted with a soft brush or cloth, while glass figurines should be washed in warm water with mild soap.
Use a soft, lint-free cloth to package figurines for the off-season. Or, invest in a lined case with compartments for individual figurines.
To remove any stains, opt for a mild cleaner like lemon juice or white vinegar.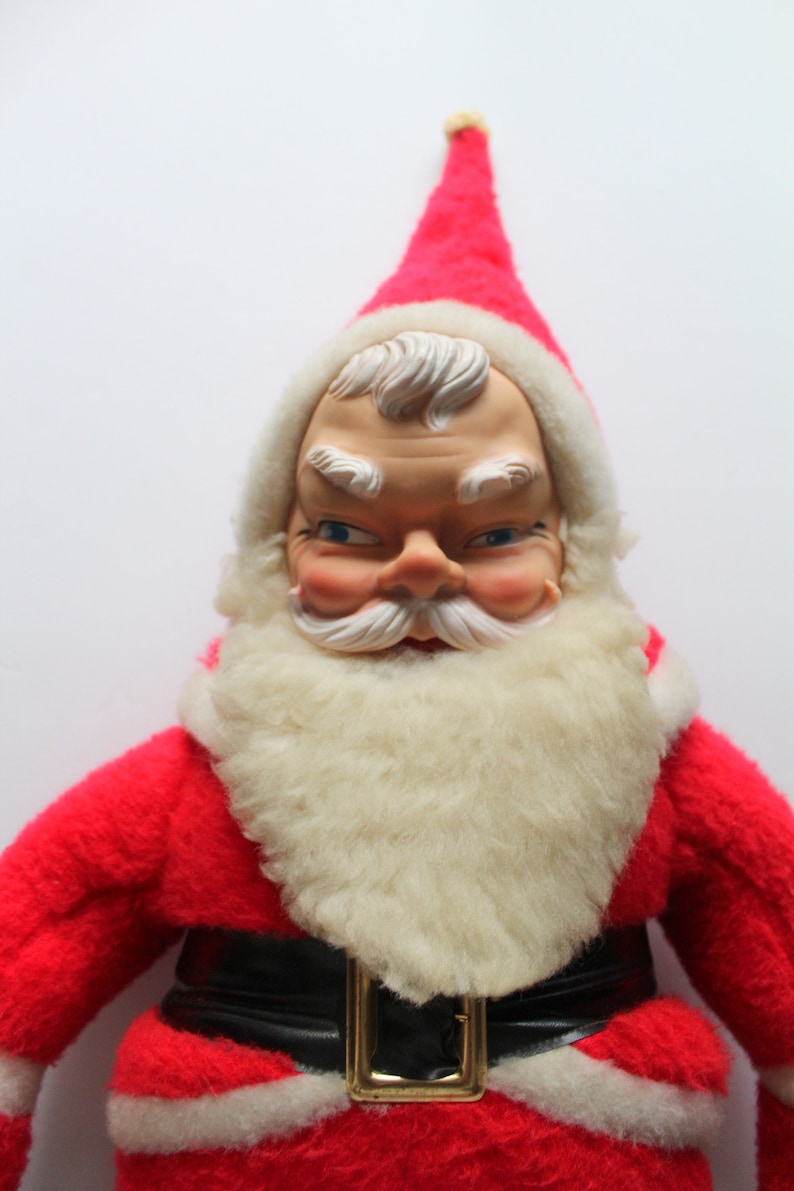 Vintage Large Vinyl Face Santa Claus Plush Circa 1950s
Summary
COLLECTIBLE: Vintage Santa figurines
PRODUCERS: Steiff and other cottage-industry producers.
PRICE RANGE: Costs are highly variable depending on size, condition, material and the rarity of the figure. Prices range from $200 for a 5-inch figure to over $5,000 for a large or especially quality piece.
BEST PLACES TO PICK: Antique shows, European flea markets and yard sales.
MARKET VALUE: Detailed facial characteristics, plastic or rubber hands and boots, and removable clothing increase the price and value of plush dolls.
MAKER'S MARKS: Items exported from post-World War II Germany and Japan are marked "Occupied." When shopping, Kit encourages asking questions and dealing with ethical, knowledgeable vendors to verify the authenticity of an item.