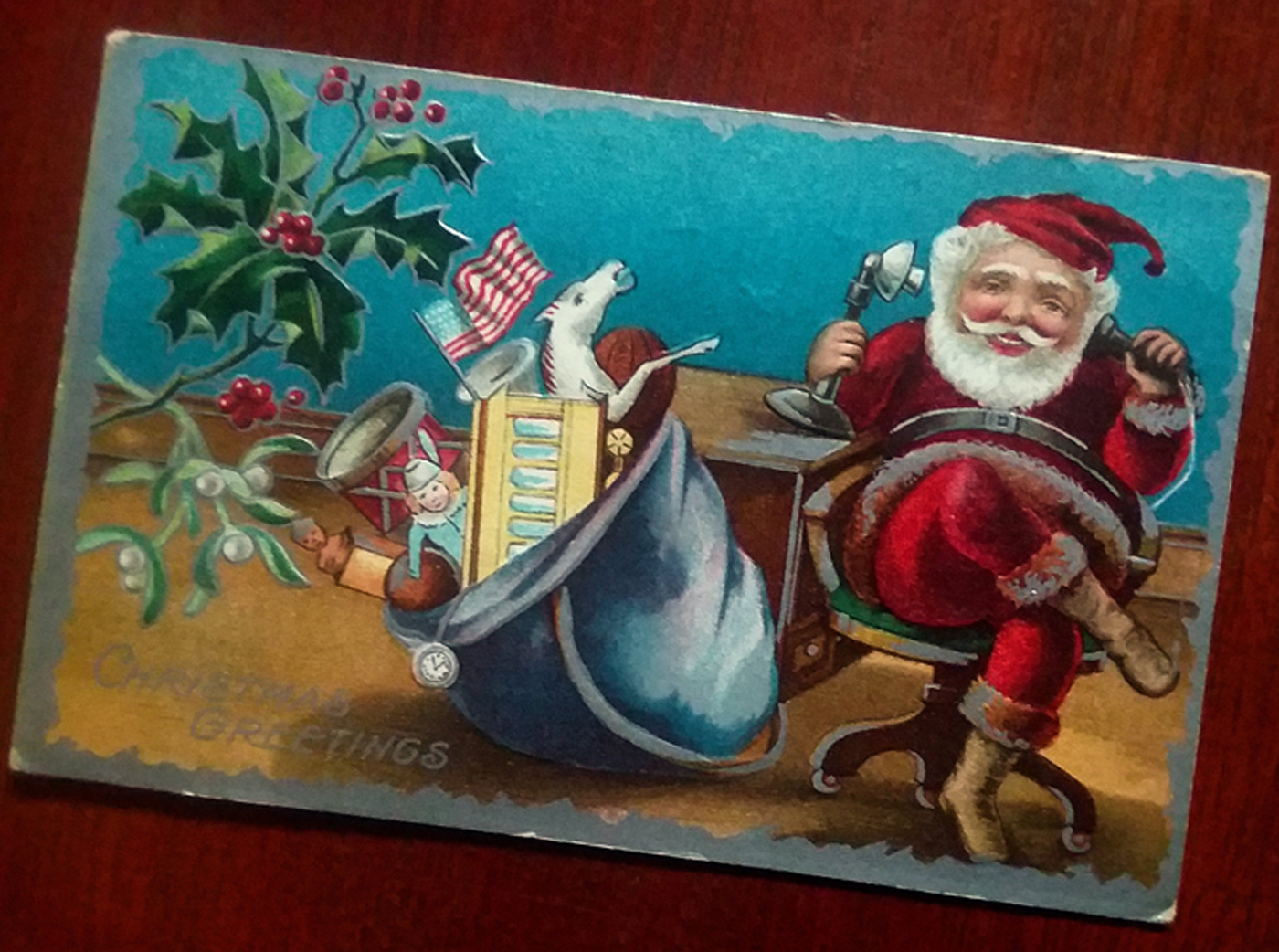 Courtesy of SpringhouseCottage via Etsy
Written by Hannah Strandberg
You've probably sent postcards in the mail, but have you ever decorated with them? Antique holiday postcards are a unique way to spruce up your home in flea market style. If you're wondering what to do with them, here's a few ideas!
Wall gallery: Tape or tack them up next to your other Christmas cards.
Decor blocks: Buy or cut postcard-sized wood blocks. Glue a postcard onto each one to create stackable antique decor.
Decor board: Glue your postcards onto a wood board (large or small—your choice!) to create a wall gallery that you can put up and store away every year.
Christmas ornaments: Lay your postcard flat and glue a long piece of string along the top of the back. Then tie the ends together to make a triangle shape.
Scrapbooking: Use postcards alongside your pictures and stickers.
Shelf decor: Place them throughout a display shelf to add a subtle dash of antique goodness.
Now that you've got some ideas, take a look at our favorite antique holiday postcards from Etsy. Get ready to get crafty!
---
Looking for more vintage holiday goods? Check out our roundup of Santa Claus collectibles! And of course, don't forget to follow our Facebook, Instagram, and Pinterest for some fresh flea market inspiration!
---
At Flea Market Decor, we love to curate and share our favorite finds from across the web with you. Some of the products you'll see on this page are affiliate links, which means that if you click through and make a purchase, FMD will earn a small commission at no extra cost to you!