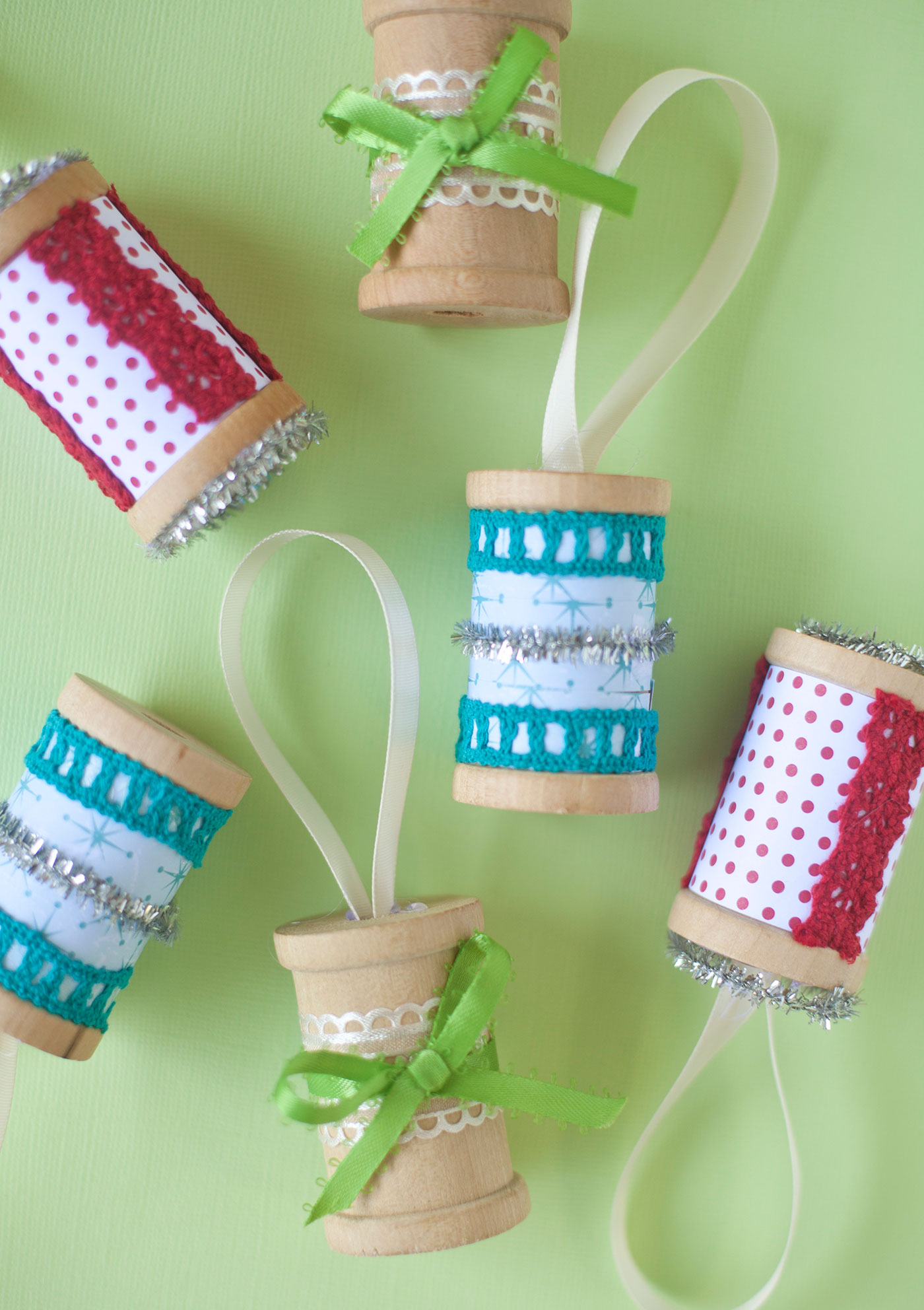 Written by Kristin Dowding

Day 1: O Christmas Tree!
If you're feeling overwhelmed with the task of Christmas decorating, a good place to start is the tree! And what's a Christmas tree without ornaments? Add a personal touch to your tree this year with handmade ornaments made from wooden spools. Here's how you can make them yourself!
At Flea Market Decor, we love to curate and share our favorite finds from across the web with you. Some of the products you'll see on this page are affiliate links, which means that if you click through and make a purchase, FMD will earn a small commission at no extra cost to you!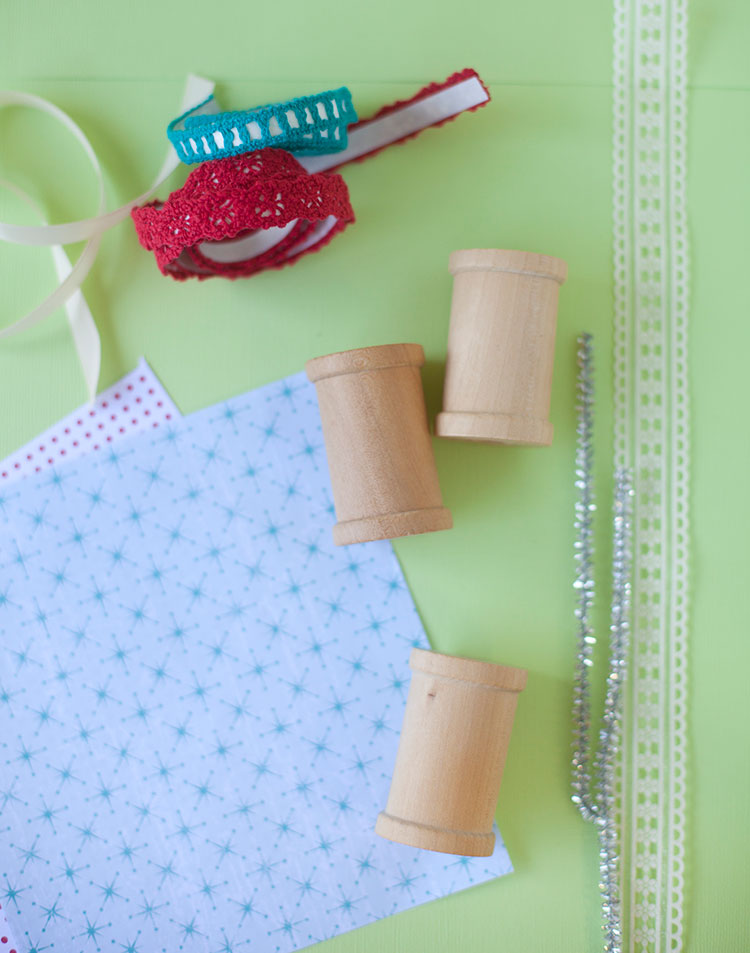 What You'll Need
Wooden spools (new or vintage)
Patterned paper. If you're following along with The 7 Days of Christmas Crafts, free printable pattern is already in your inbox!
Vintage sewing trim
Lace or ribbon
Scissors
Hot glue gun and glue sticks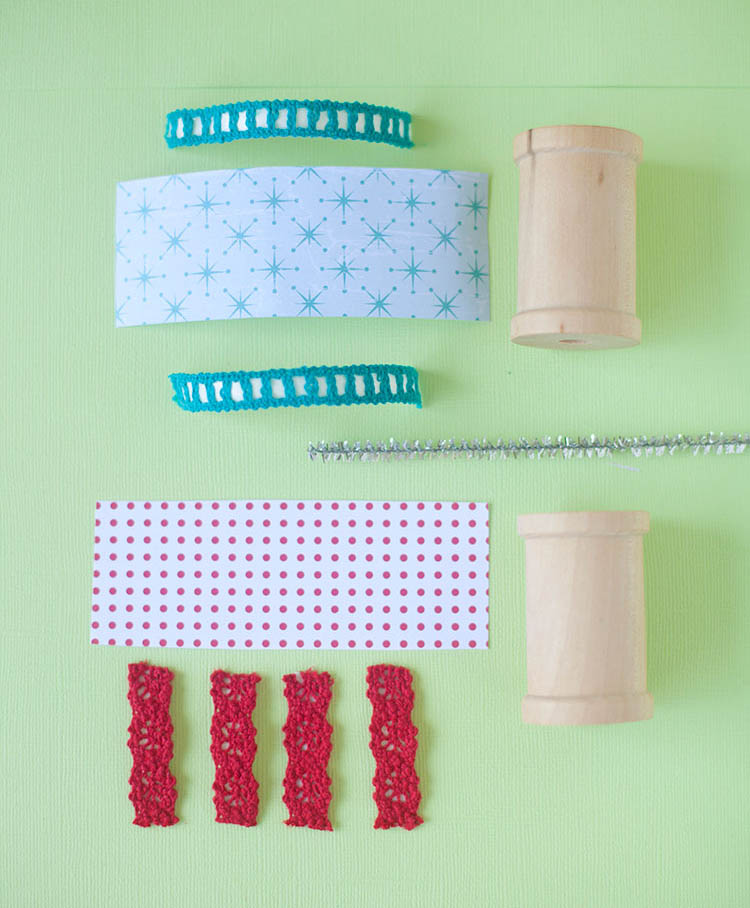 Step 1: Cut Materials to Size
Choose which paper and ribbon you'd like to use to decorate your first batch of handmade ornaments and cut them to fit around a single spool. Choose coordinating colors from the paper, trim and lace.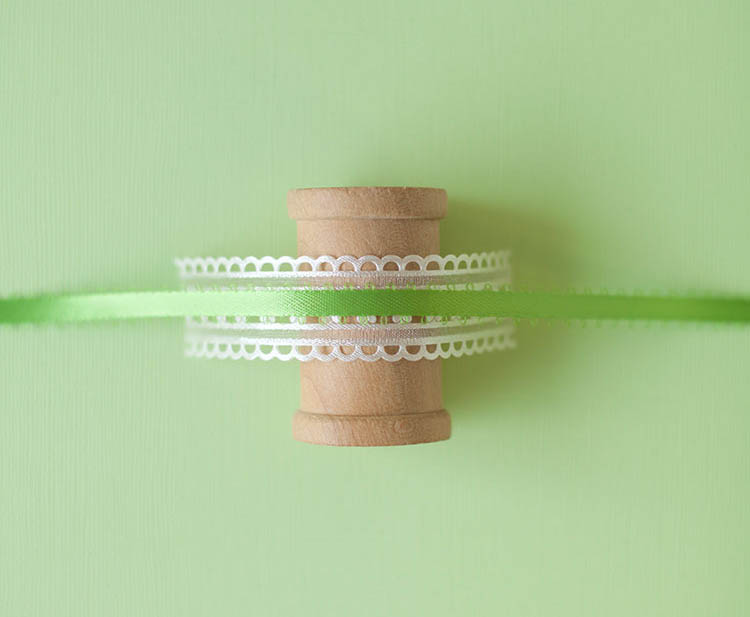 Step 2: Layer and Secure
Next, layer your materials on the spool in the pattern you want. Play around with the design until you're sure you like it! Then secure the material to the spool with hot glue and hold in place for five seconds while it dries.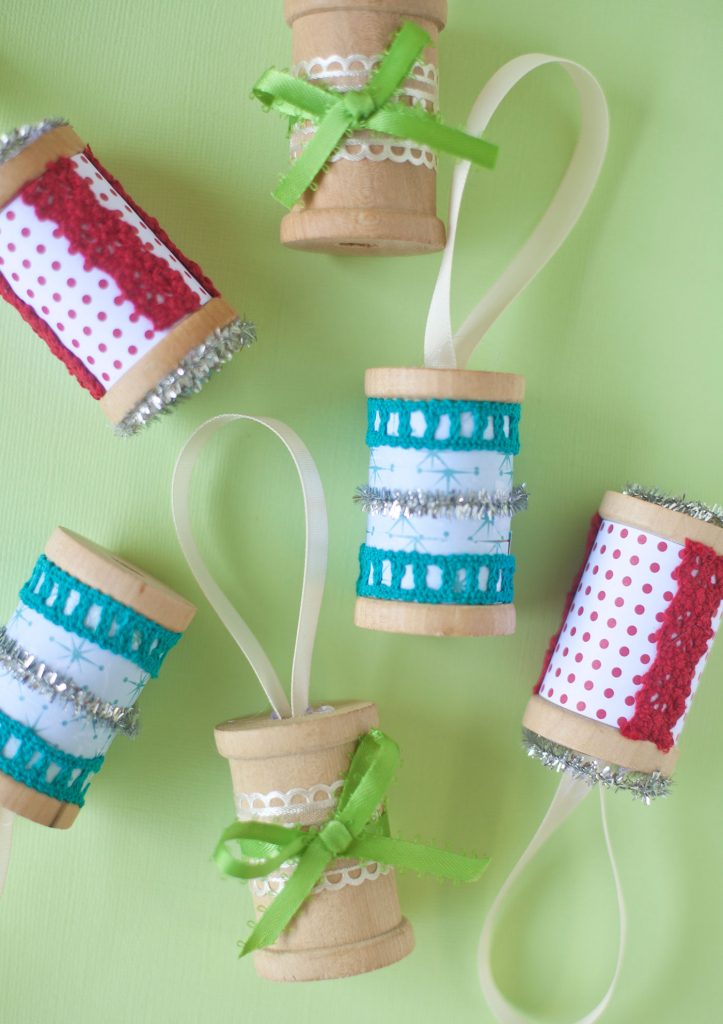 Step 3: Attach Ribbon Loop and Hang!
Lastly, cut a piece of ribbon to use as a loop for hanging your handmade ornaments and attach it to the end of one spool with hot glue. Wait for it to dry and hang it on your tree!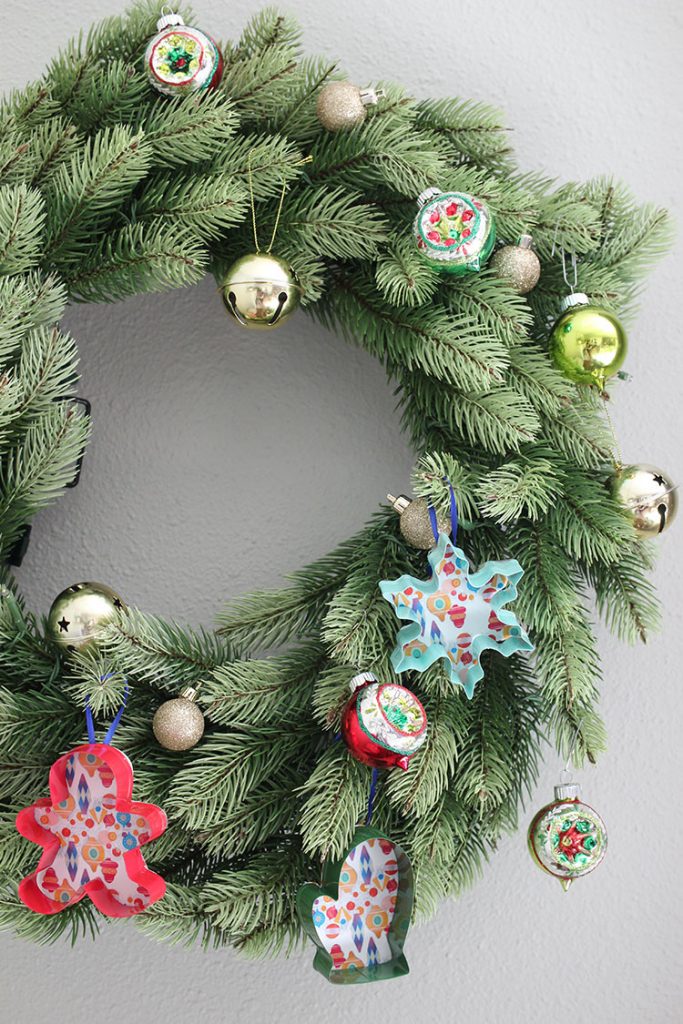 Cookie Cutter Ornaments
Another fun and simple DIY ornament involves adding a colorful pattern to some cute cookie cutters. If you signed up for our 7 Days of Christmas Crafts newsletters, you'll have this cookie cutter ornament printable pattern in your inbox! Simply trace your favorite cookie cutters onto the page, cut out the shape and glue the paper to the back of the cookie cutter.
Need more inspiration? Check out our top picks for upcycled Christmas tree stands!
Want a sneak peek at what's ahead in our 7 Days of Christmas Crafts? Take a look at our checklist below. And if you haven't already, make sure you sign up for our 7 Days of Christmas Crafts newsletters to receive all our printables!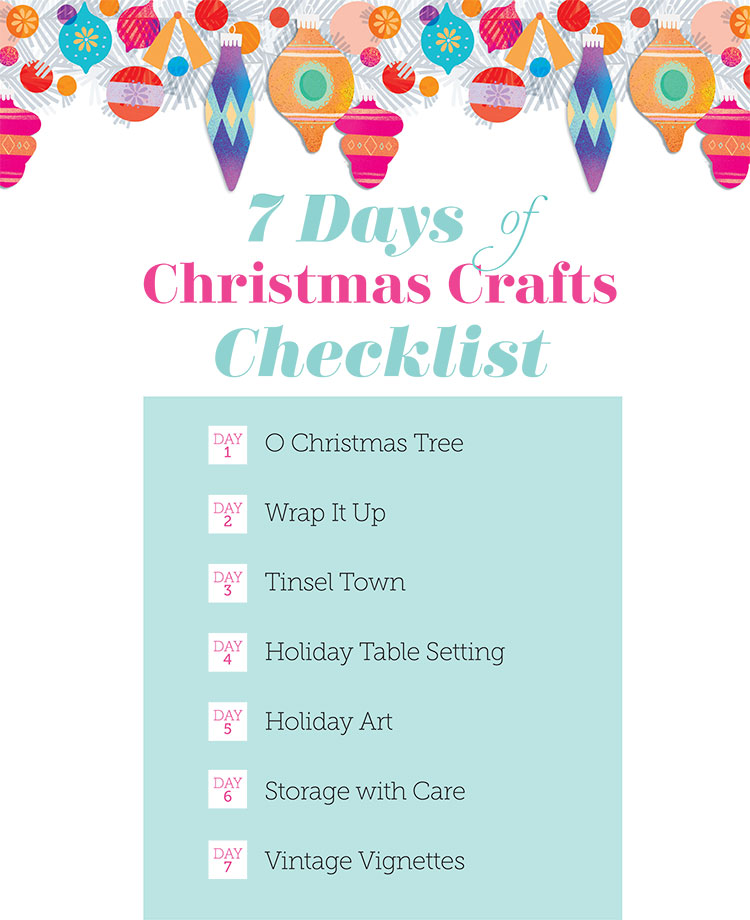 ---
Don't forget to follow our Facebook, Instagram, and Pinterest for some fresh flea market inspiration!