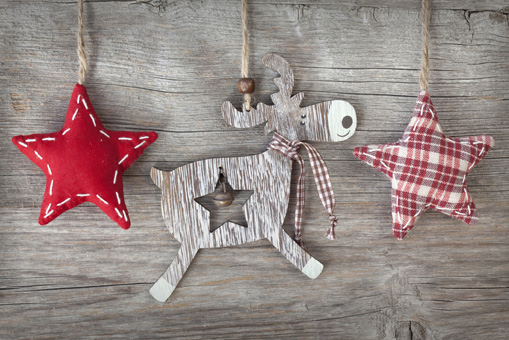 When it comes to decorating for the holiday season, the Christmas tree steals most of the attention. For this reason, it's the smallest details—your heirloom and flea-market-found vintage ornaments—that matter most. Make your favorite ornaments sparkle like new with these tips.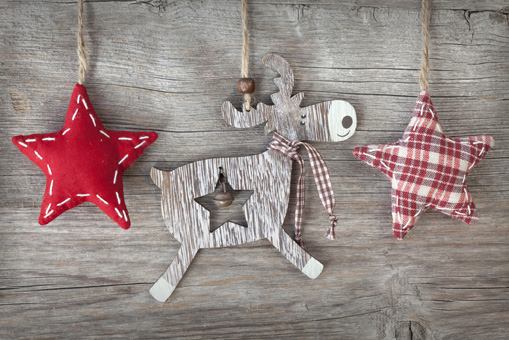 How to give new life to old ornaments:
Before you begin: Start with a pair of soft cotton gloves to prevent natural oils from your hands from damaging the paint or adding grime to the ornament.
• For glass, wood or plastic ornaments: Wipe down with a soft, lint-free cotton cloth. Use glass cleaner to remove any spots or stains. To clean decades worth of stubborn film, rub a paste wax, such as Turtle Wax, onto the surface and carefully buff until it shines. Use cotton swabs to clean small crevices.
• For gold plated and silver ornaments: Wipe down with a dry cotton cloth in a circular motion. Use a domestic silver, copper, brass and bronze polishing cream that may be found at a local antiques store to restore shine.
• For crystal, porcelain or glittered ornaments: Using a feather duster, carefully clear away dust. For more stubborn dust, tamp down gently with an electrostatic fabric, such as Swiffer, being careful not to overdust and lose too much glitter.
• For wax ornaments: Clean with warm water and a soft cloth. If they have bent out of shape, use a hair dryer on low to soften and reshape the wax.
Restoration Tips: Touch-up lacquered ornaments with gilding paint or acrylic metallic paints found in local craft stores. To refresh glitter, use a paintbrush to add glue over the existing sparkles and then carefully roll the ornament in new glitter or mica flakes.
Storing Tips: Pack each ornament individually in plastic cups so they are stored separately from one another to prevent scraping or rubbing. Place the cups side by side in a plastic box and cushion them with old newspaper or shredded paper.
by Vanessa Singh