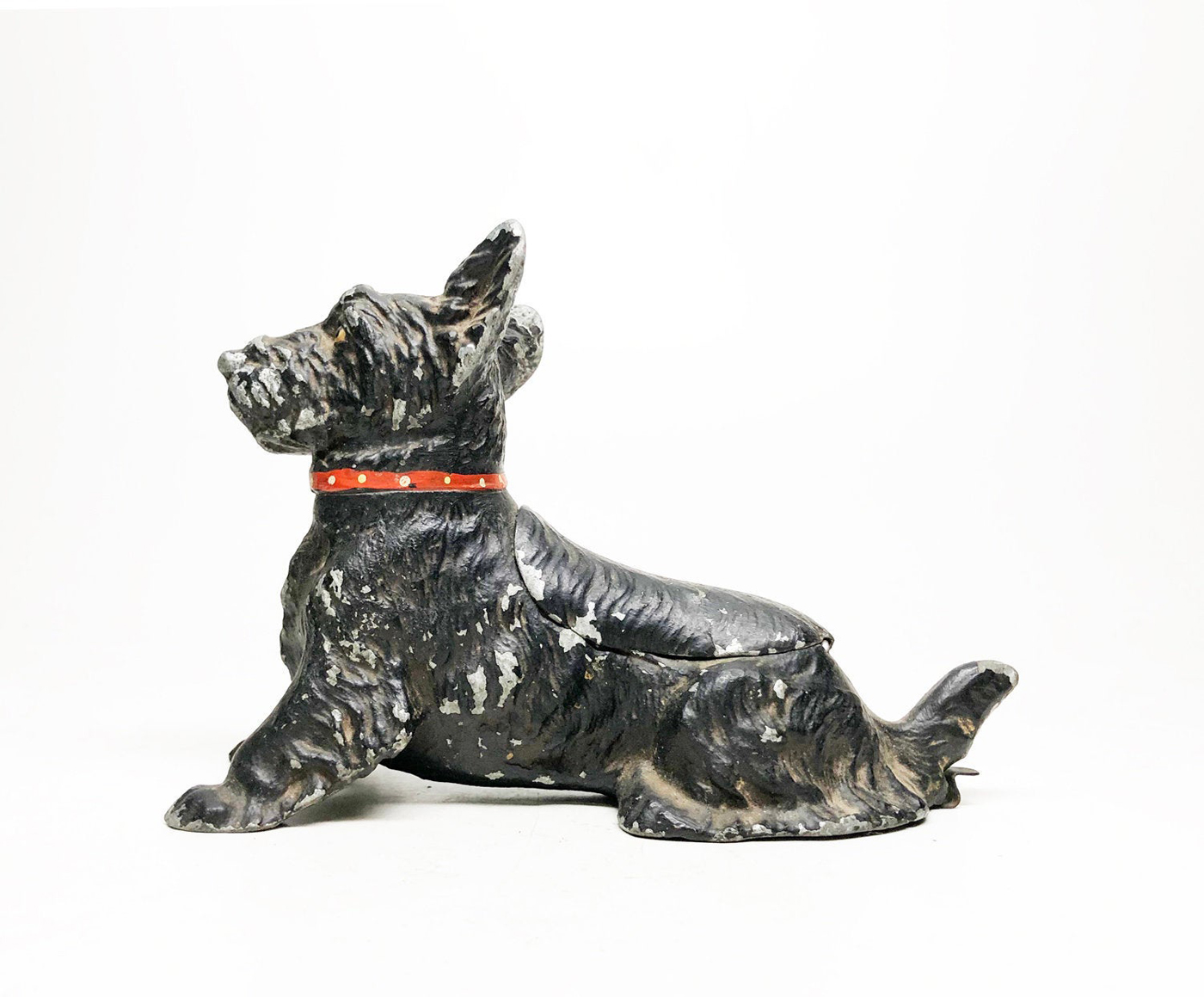 Written by Hannah Strandberg
The Scottie dog is known for many things—loyalty, friendliness and being the most popular playing piece in Monopoly. Thankfully, their long-time popularity supplies us with over a hundred years worth of canine vintage products. From perfume pouches to lamps, there's something for everyone. In short, we love the vintage Scottie dog motifs we've found on Etsy.
If you're thinking, What would I do with a vintage Scottie dog piece?, we've got answers. Some of these pooches have practical everyday uses, while others are meant to cheer up empty desk or shelf space. Whether you give one as a gift to a friend or add to your own collection, you can't go wrong here.
So make room for your new favorite décor, because we've rounded up some beautiful finds. And if you have a multi-faceted sense of style, click here for some design tips. Take a look at what we found!
---