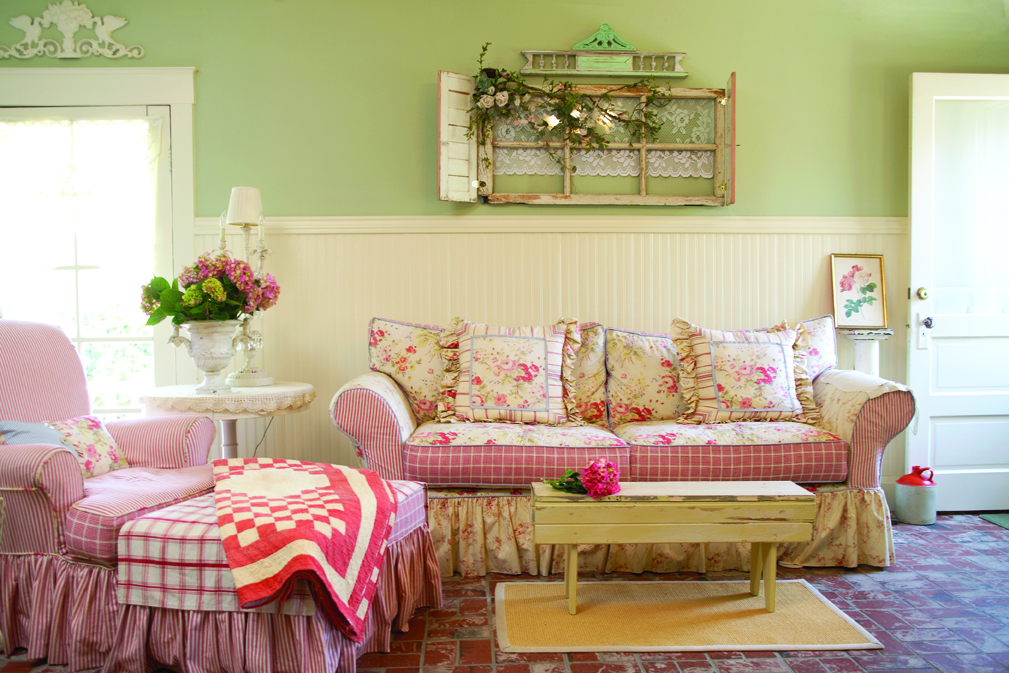 Sometimes finding a wonderful vintage window isn't the problem—envisioning it in a new way is. Try adding some personal touches to an empty window frame, to create a unique piece of wall art.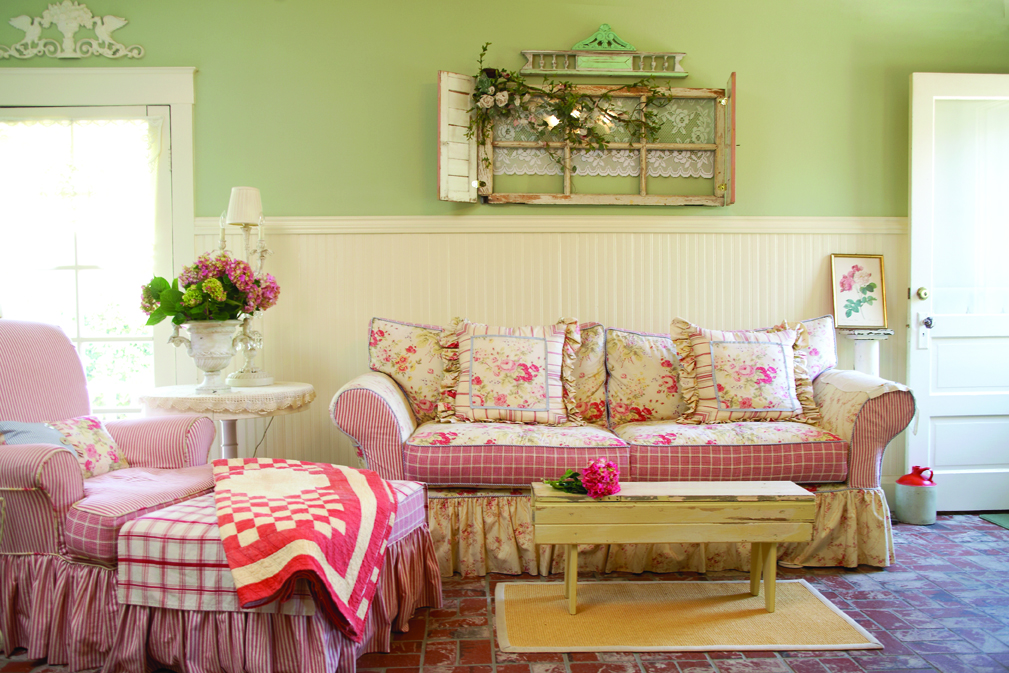 In this casual country living room, a glass-free window provides a focal point and a touch of personality on an otherwise plain wall. The lace behind the frame adds an interesting touch, while the vintage pediment above echoes the room's colors.
More DIY ideas from Victorian Homes editor Hillary Black:
–Use a window frame as a door on a vintage crate or cabinet (attach with hinges). Hang a piece of lace behind it if you want to hide the contents of the cabinet.
–Attach vintage hooks or knobs to the wooden frame and then hang it on a wall. Use the hooks and knobs to hang purses, backpacks, keys, etc.
–Attach a window frame to a flower box or window box. Not only is it charming, but it gives a place for climbing plants to grow.
–Transform the frame into a chalkboard or catch-all caddy for your kitchen. Artist and entrepreneur Christie Repasy suggests having a piece of pressboard cut to fit the spaces in your frame where the glass once was. Then, "paint it with Rust-Oleum-brandchalkboard paint and use a staple gun and hot glue to secure it. Embellish the blackboard with a hand-painted rose spray using Liquitex-brand tube acrylic paint and add a couple of hooks to the frame." One hook can hold a basket for keeping the chalk and eraser caddy. Other vintage hardware pieces like cabinet knobs and doorknobs can hold keys, baskets, dog leashes, etc.
Have you envisioned a window frame in a new way? Share your ideas or stories with us in the comments below.
By Rebecca Ittner