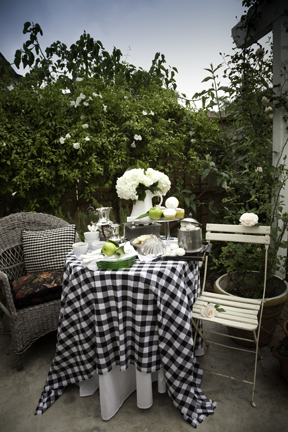 Mark Mendez
Warm summer days with glasses of fresh lemonade offer a myriad of ways to enjoy your flea market treasures and vintage outdoor decor. Arrange vintage wicker chairs around a glass-topped pedestal table, and don't shy away from using a handwoven napkin.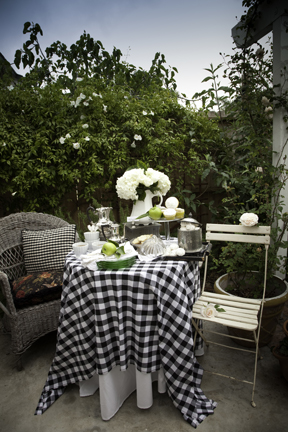 To show off your vintage outdoor decor, host a gathering—whether for a whimsical garden tea in the shade or a more formal al fresco dinner, sharing your vintage treasures is sure to bring a smile.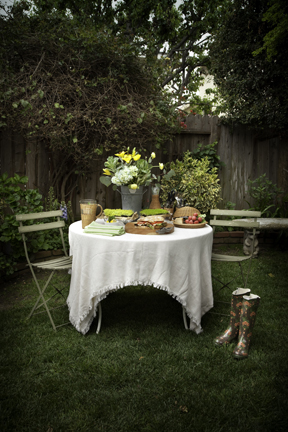 Air Out Your Linens
How to prepare your pre-loved linens for use in vintage outdoor decor all summer long.
• Simple stains come out with a little lemon juice, salt and sunshine.
• After washing linens, air-dry them flat on the grass to avoid creasing.
• Store linens with lavender sachets to keep them smelling fresh and to keep away unwanted pests. Refresh occasionally with a few drops of essential oil applied directly to the lavender buds.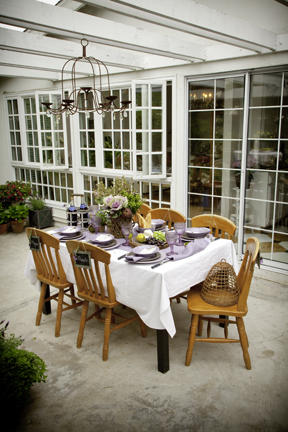 • Keep linens on open shelving in order to see what you have available.
• Discard what you don't use to make room for your best treasures.
• Most vintage linens stand up very well to regular use.
• Using vintage linens for outdoor summer entertaining provides a sense of timeless beauty and luxury.
Written by Kathleen Birmingham
Styled by Jickie Torres and Lidy Baars
Photography by Mark Mendez