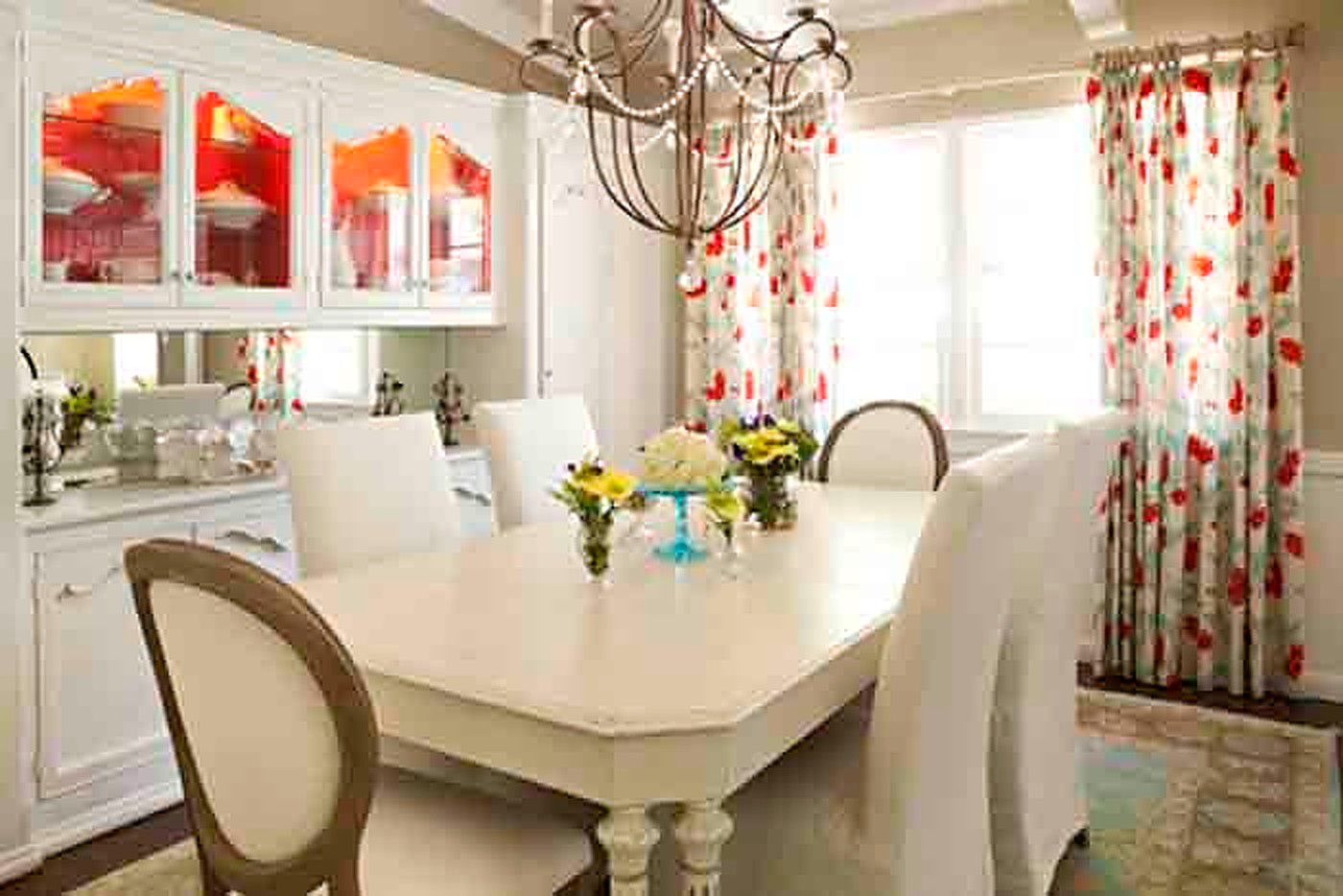 Brett Gum
With holiday celebrations just around the corner, it's time to give your dining room a fresh look. Use these tips to design a space with a laid back simplicity that will welcomes guests, hearty meals and joyfulness all year long.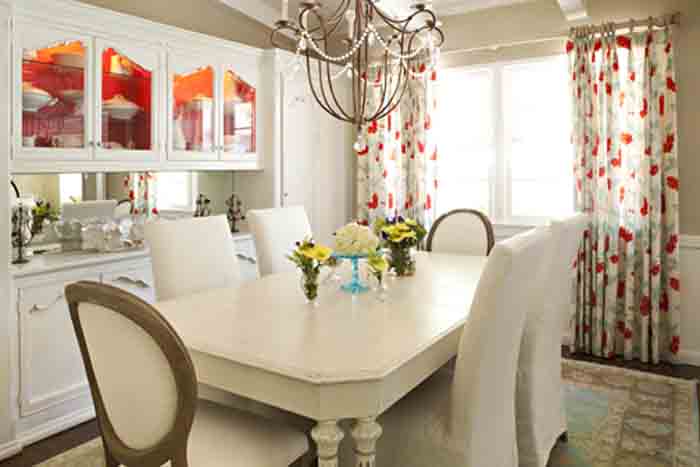 Find the right table
In the dining room, the table is the focal point. To find the right table for your space, take the time to do some carful measuring. Too large of a table and the room will feel cramped, too small and your guests will feel cramped.
Tables that feature legs at each corner, like this one, will offer stability. If entertaining and family dinner is a common occurrence, this is the style to use.  Look for tables that come with an insertable leaf for adjustable seating.
Stylish and functional seating
Contrary to what you may think, chairs do not have to match. Here, slipcovered chairs mean easy cleaning and interchangeable style. Their sleek simplicity is contrasted by more traditional styled chairs at either end of the table. However, these pieces are not without some unifying elements. Cream colored fabric and clean lines tie these otherwise opposing styles together.
Comfort should also be taken into consideration when searching for the perfect chair. The most stylish dining room chair looses its functionality in the space if the frame presses through the cushion or a lack of back support has dinner guests eager to leave the table.
Functional floor coverings 
Worried about hardwood floors and your china? Concerned over carpet and gravy boats? Add a rug under your table for piece of mind. In the unfortunate occurrence of dropped dishes or spilled drinks, a rug is far less expensive to maintain or replace.
Look for patterned rugs that will help camouflage mishaps as well as add visual interest. Here, subtle colors coordinate with the room's color pallet and don't overwhelm the space.
Clever touches
This dining room features vintage built-in cabinetry, a perfect place to show off serving pieces and introduce fun accent colors. White paint neutralizes the wood cabinets to make the space feel larger and brighter while a coral-red coat on the inside accents white and cream dishes.
A collection of vintage glassware makes for a sparkling centerpiece that mimics the glisten of the chandelier above. The contrast of the antique iron piece against the light furnishings and simple touches of shine pulls together the room in an unexpected way.
To take your dining room from barely functional to dinner-party-ready, incorporate these simple elements alongside your personal style.
By Sarah Jane O'Keefe
Photography by Brett Gum