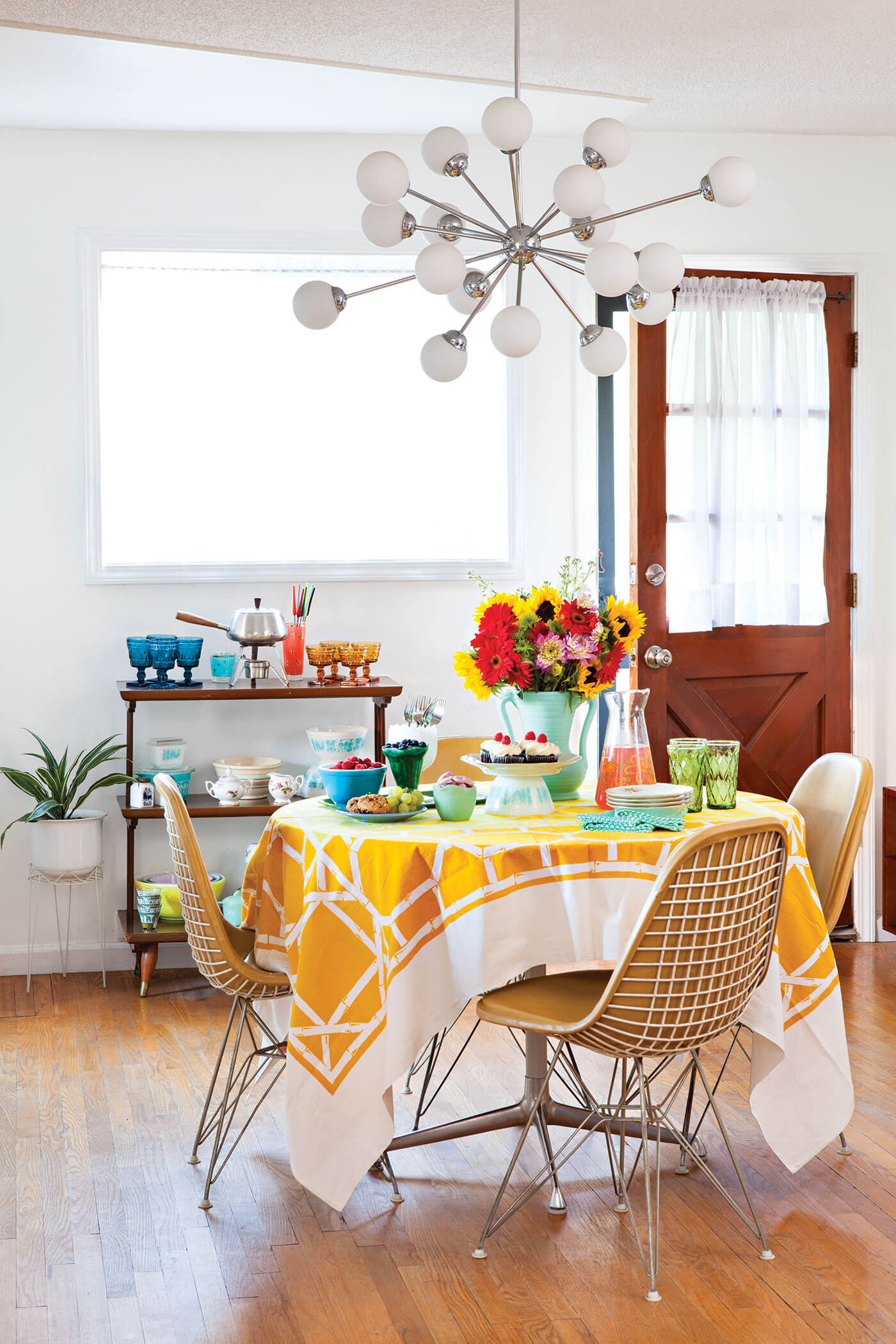 Written by Sarah Yoon
Photography by Bret Gum
Styling by Karen Wilhelmsen
At first glance, you may notice Mid Century Furniture or a gallery wall of vintage paintings, but look closer. The Vallely family has invited inspiration, ingrained passion and instilled vision into their southern California home. Their aesthetic goes beyond décor; it's a glimpse into an entrepreneurial lifestyle.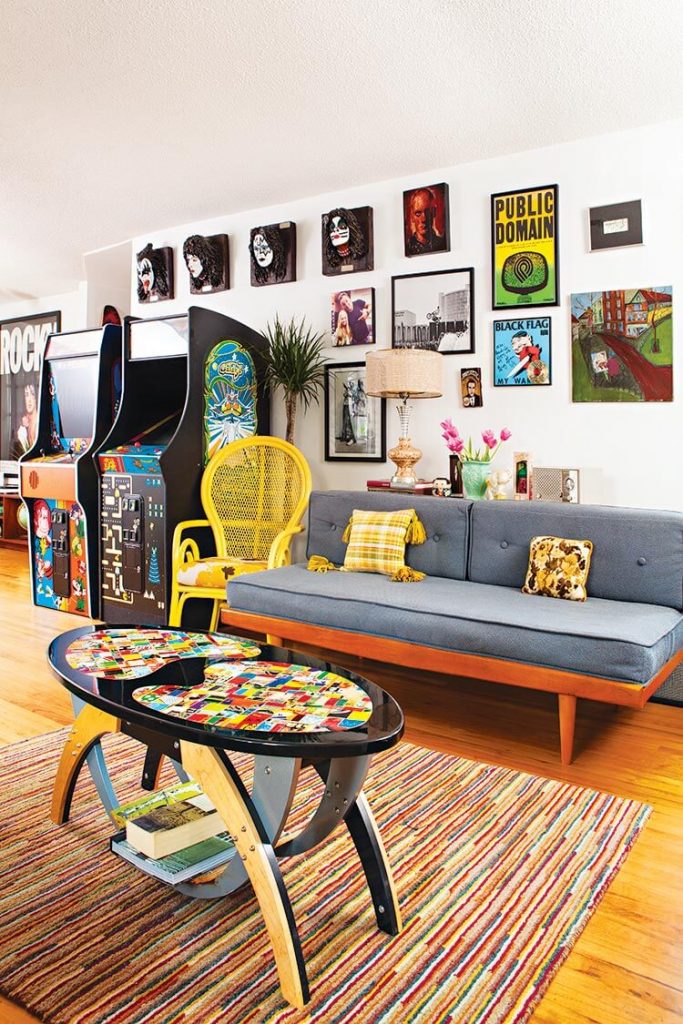 All in the Family
Ann Vallely and her daughter Emily sell antiques at the Long Beach, California, antiques shop Magnolia and Willow, while Emily and her sister Lucy run a blog called The Vintage Vegans online. "I feel that being vegan and loving vintage go hand in hand for us because we try to live a zero-waste and environmentally friendly lifestyle," Emily says. The Vallelys incorporate their values through their collections, making the home a conduit for their personalities and passions.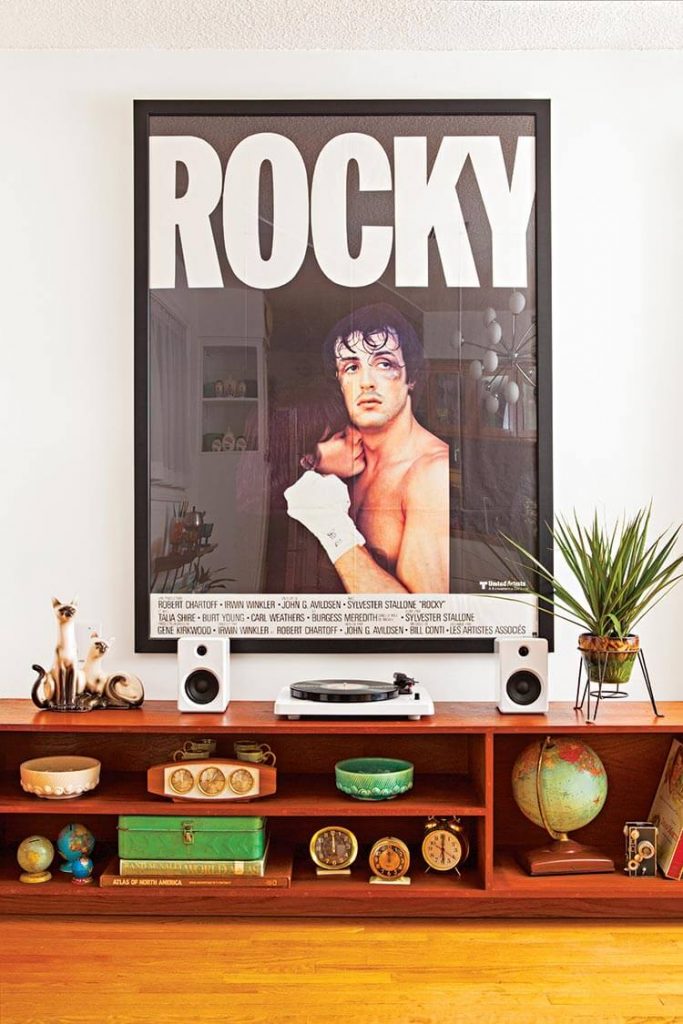 "My husband, Mike, has always sought to surround himself with inspiration," Ann says. "These are objects that have been meaningful in his life, and so having them on our walls is a sort of daily accounting of what inspires him and what he values."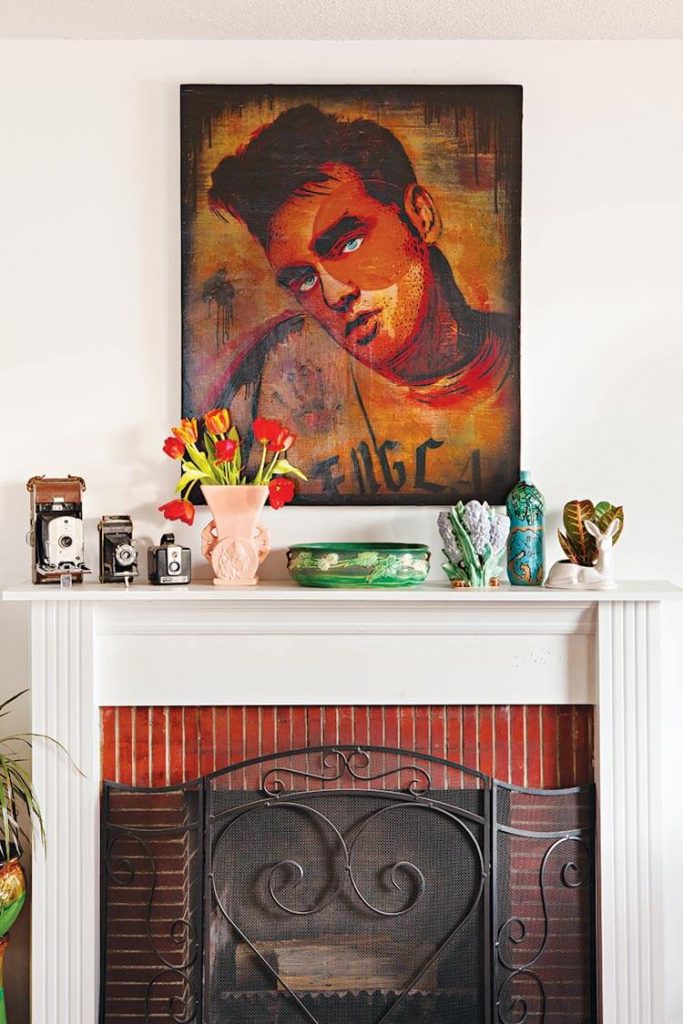 Each family member has space for expression, from Mike's skateboards and music memorabilia to Lucy's penchant for the '60s and '70s. They decorate with the decades in mind, mixing styles and colors as their imagination leads them.
This gives the home a Bohemian feel, where they buck tradition and keep a sense of discovery flowing from room to room. "It is a place where we all feel at home, and it truly represents all of our personalities," Ann shares.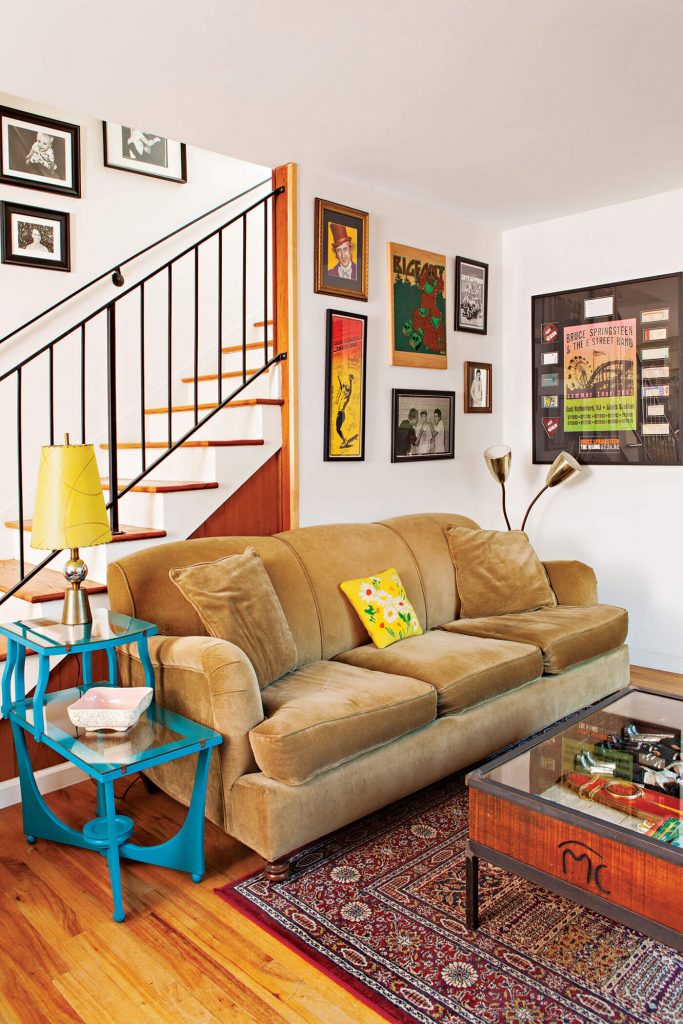 Practically Perfect in Every Way
Ann and Emily have created an aesthetic that showcases eccentricity at its best. But they don't go in just for looks; their collections are used daily. "I really try to buy things that will be practical in my life or bring me joy," Emily says. She finds creative ways to save space and organize her displays, ensuring that the beauty around her has a positive place in her life.
Like Emily's style? Get a look inside her own apartment here!
Ann adds, "We always have old music and jazz playing in the house, especially while I'm cooking and cleaning." Both mother and daughter tap into the energy of music and art to give their home a life of its own.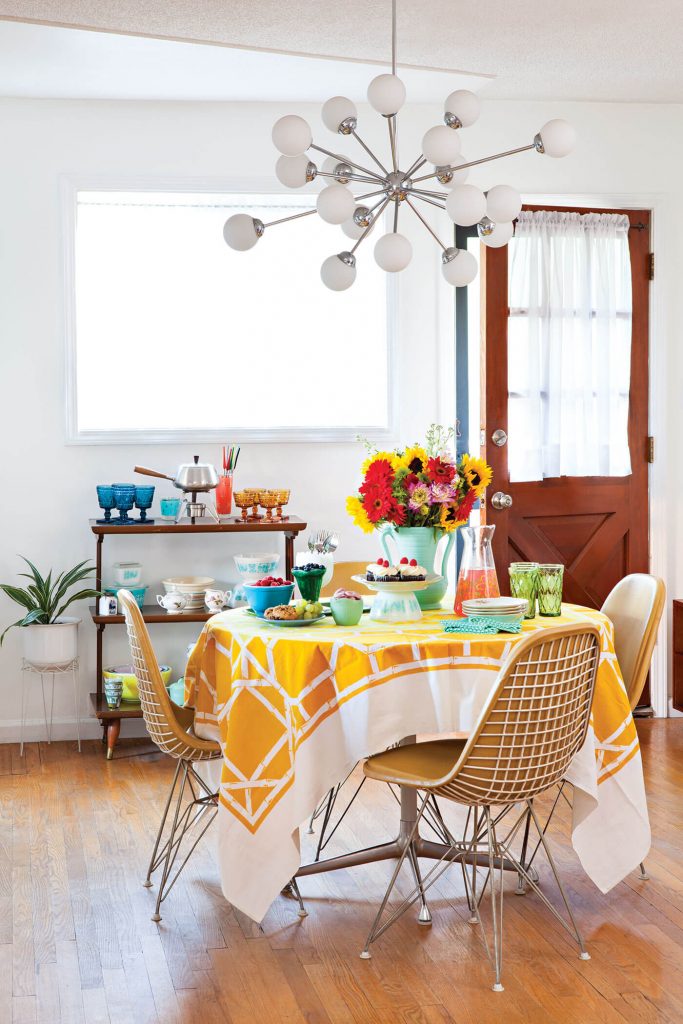 The Vintage Lifestyle
Curating collections into stunning displays takes a balance of creative intuition and design know-how. When you love art, space can quickly become a scarce commodity. "I've made the most of a small space by turning all of my walls into gallery walls; it's not for everyone, but I love the look of it," Emily says. Read on for Emily Vallely's tips to curate beautiful yet practical collections that enrich your daily life!