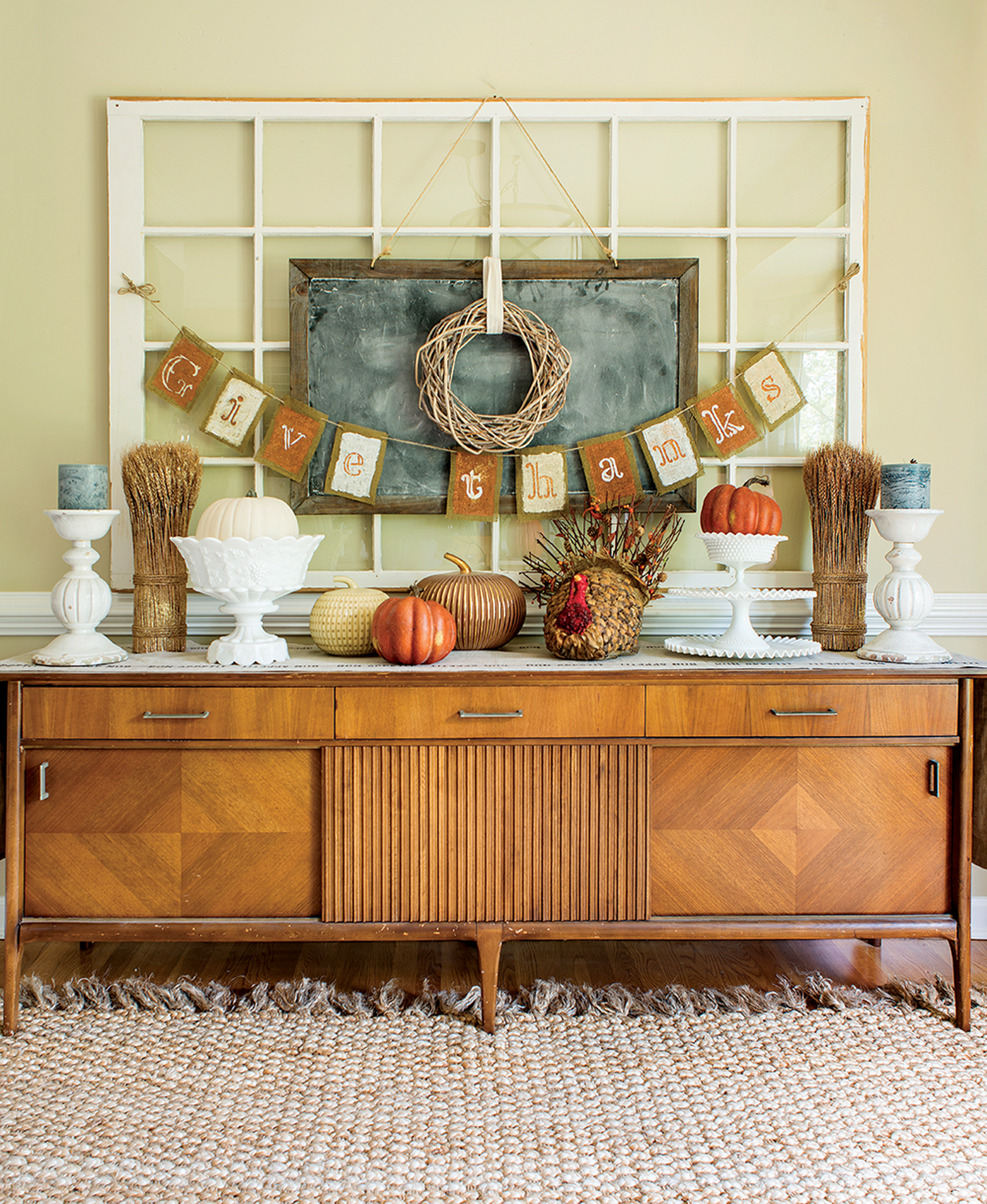 Written by Victoria Van Vlear
Photography by Shannon Fontaine
What do you get when you mix farmhouse style with fun, mid century collectibles? This house in Franklin, Tennessee is the answer. Owned by Dave and Holly Thompson of Holly Thompson Homes, their mid century farmhouse is brimming with vintage charm, cozy style and fall decor.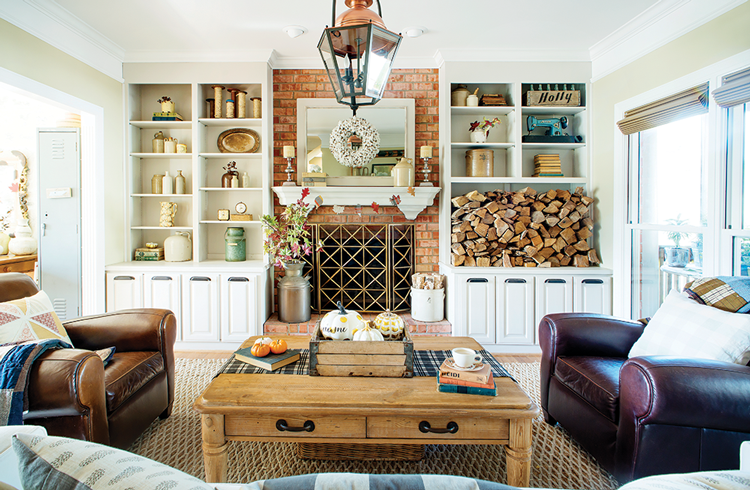 DIY Duo
Dave and Holly run a kitchen showroom and renovation business, and with Dave's handyman skills and Holly's design prowess, they've transformed their home from bland and builder-grade to a charming mid century farmhouse with vintage vibes.
For example, in the living room, Dave and Holly redesigned the feel of the room to suit their own needs and style. "We took out the '80s mantel that was here, and Dave actually constructed this mantel by cutting down a bigger one we found," Holly says.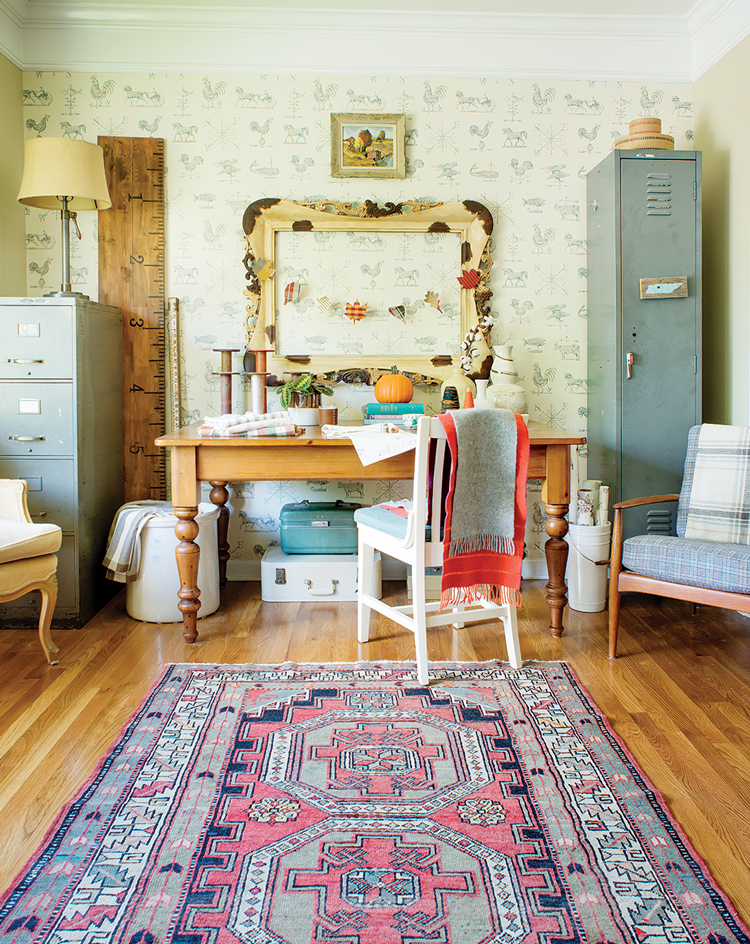 Mid Century Farmhouse
How do the two styles intersect? With vintage furniture and other decor pieces, of course! Holly likes both styles, so she makes them work together in her home by buying mid century furniture she loves, and not worrying about it clashing with the farmhouse decor she uses alongside it. "I think that if you get authentic pieces, not reproductions, a lot of them can work together," she says.
Holly also isn't afraid to make her decor personalized for her home. For example, she took the formal living room, which she didn't use often, and turned it into a hobby and craft room. This allowed her to use all the spaces in her home while still creating a style classic for herself and her family.
For the full tour of Holly and Dave's home, visit American Farmhouse Style! Of course, don't forget to follow our Facebook, Instagram, and Pinterest for some fresh flea market inspiration!