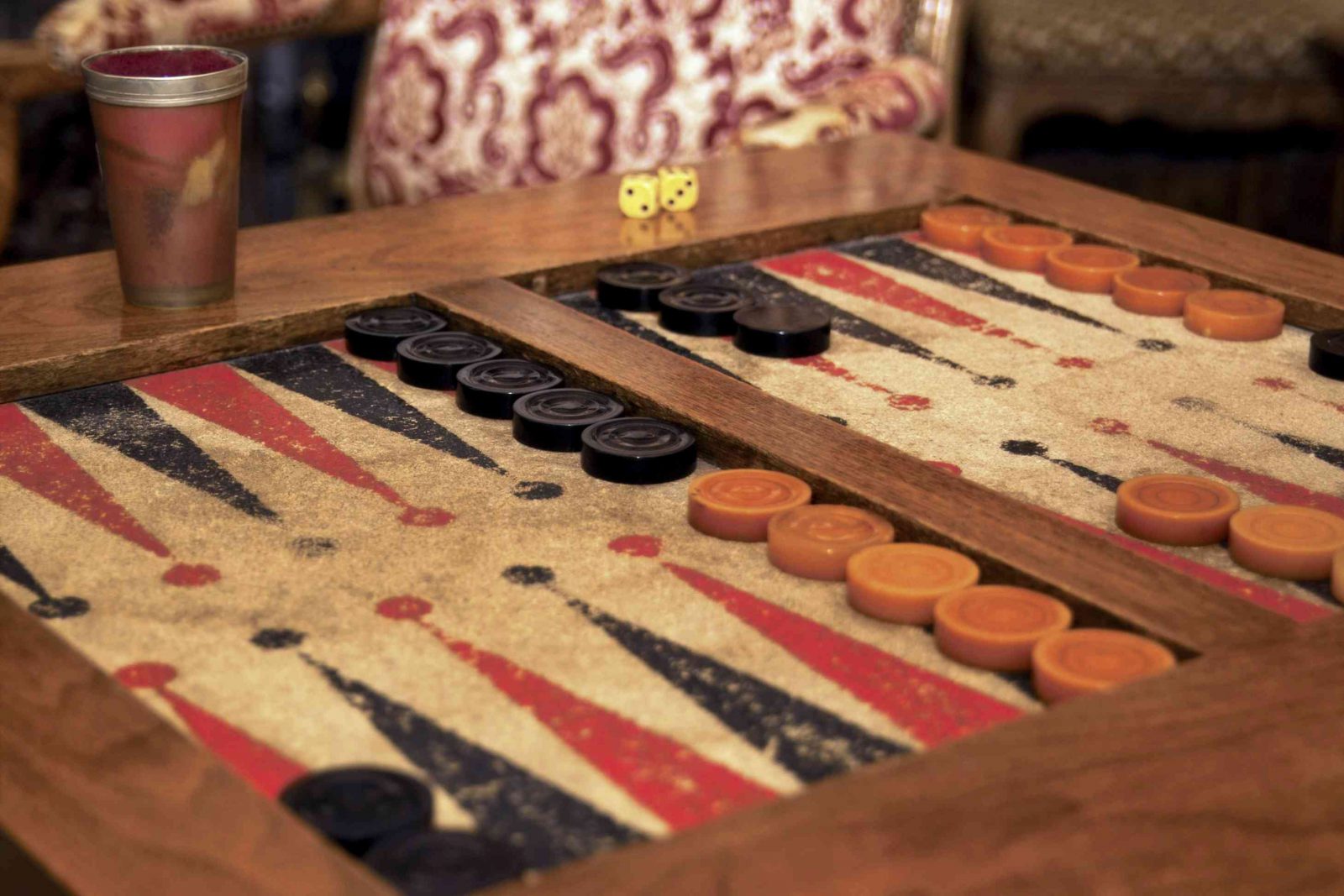 Add playfulness to your decor with nostalgic fun.
In our summer issue of Flea Market Decor we feature a 322-square-foot cottage in which a vintage checkerboard sparks other design ideas throughout the charming little home. What design ideas can vintage games inspire in your own home?
The checkerboard is hung at an unexpected angle, and becomes some interesting wall art. The owner repeats the black-and-white checkered pattern in the curtains that conceal her kitchen storage, as well as in her table runners and linens.
People have been playing board games since Ancient Egypt, at least, so vintage games all over the place. Prices vary widely, depending on how old they are and whether the original set is complete.
Tip: Many collectors are looking for the complete game, with all the original pieces and in a box that still looks like new. If you don't care about owning the complete game and just want to display the board as wall art, you have much more affordable options available.
In an age where board games are morphing into digital versions, let the art and beauty of vintage game boards become your design inspiration—whatever your decor. While classics like chess boards look great in traditional cottage rooms, the bright, kitschy colors in mid-century game boards like Candyland and Mystery Date can look fantastic in more whimsical, eclectic rooms.
Display tip: Mount your vintage game board in a deep frame. Or, display it under the glass of an end table.
—Erin Masercola