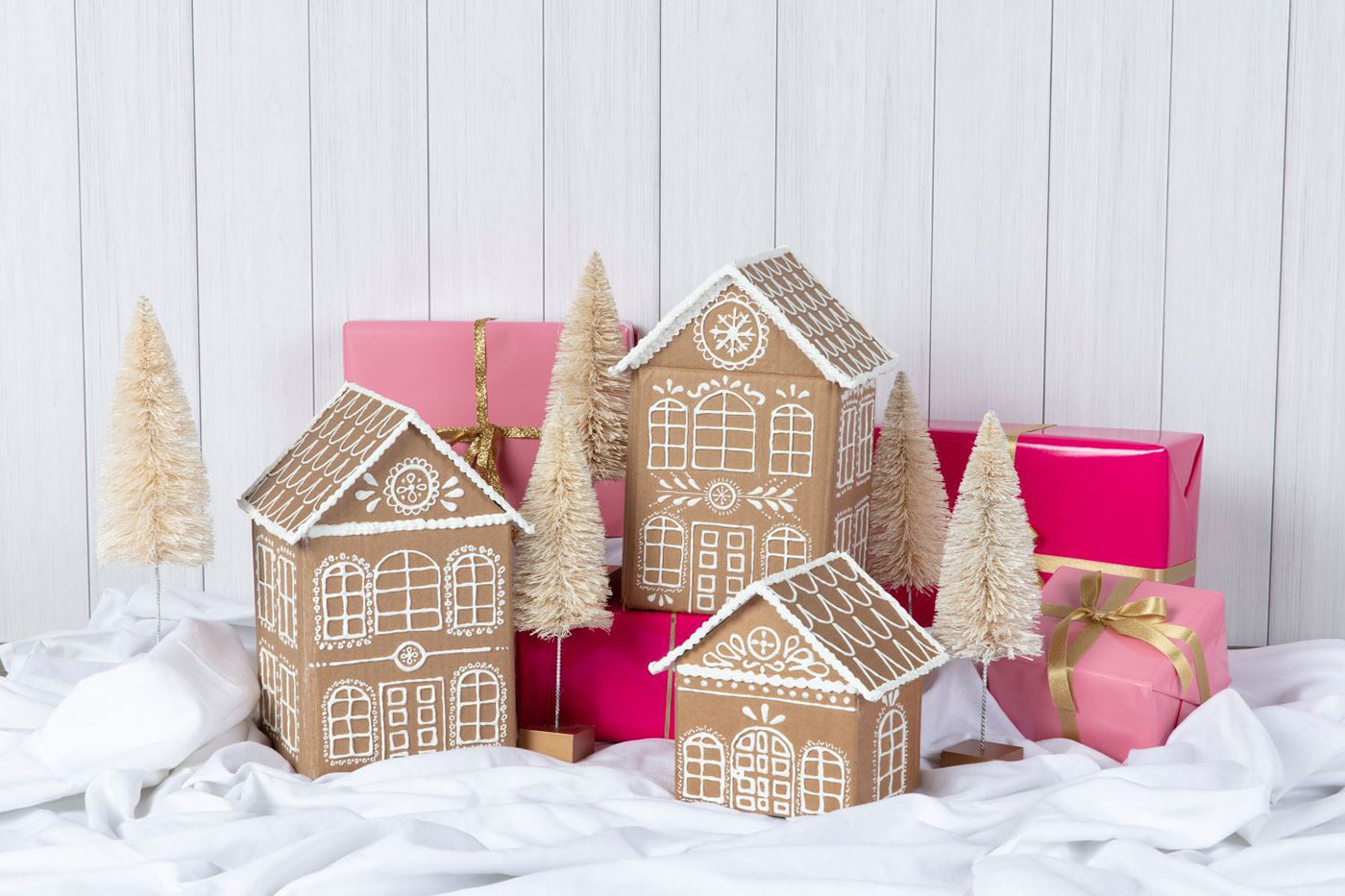 Day 4: Holiday Table Setting
The holidays are a time for baking treats and making projects to infuse your home with the Christmas spirit. While some of us are better bakers or DIYers, some projects are simple enough for crafters of all skill levels!
We love this table centerpiece idea from Aleene's Original Glues. It's a no-bake "recipe" of sorts, and the ingredients include cardboard boxes and fluffy glue. Learn how to make this festive no bake gingerbread village and spruce up your dining chairs with DIY burlap bows with these simple tutorials.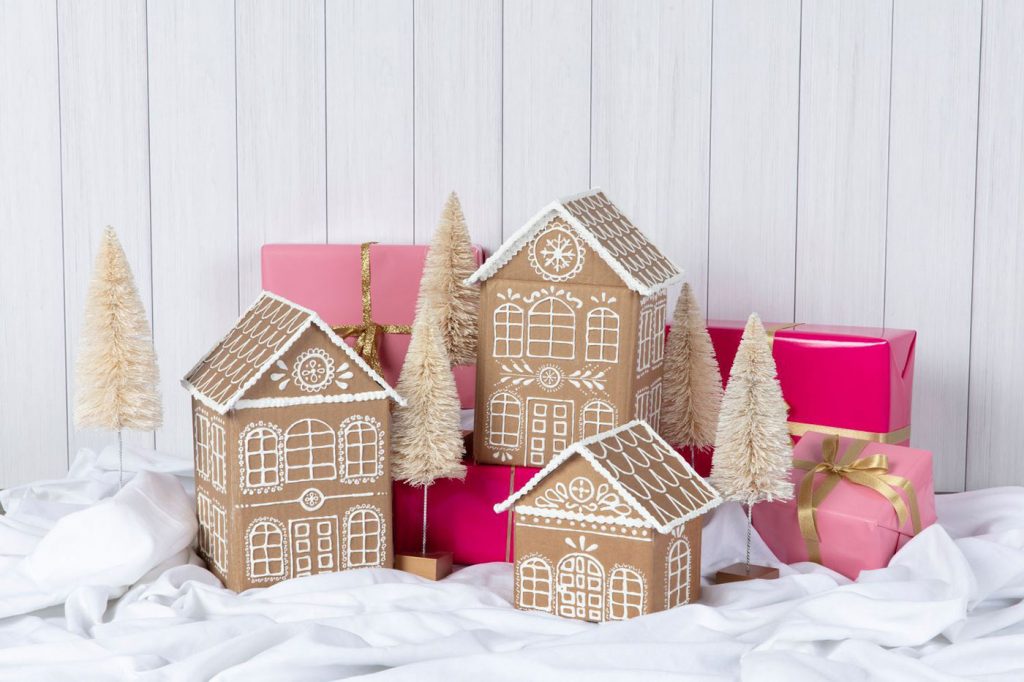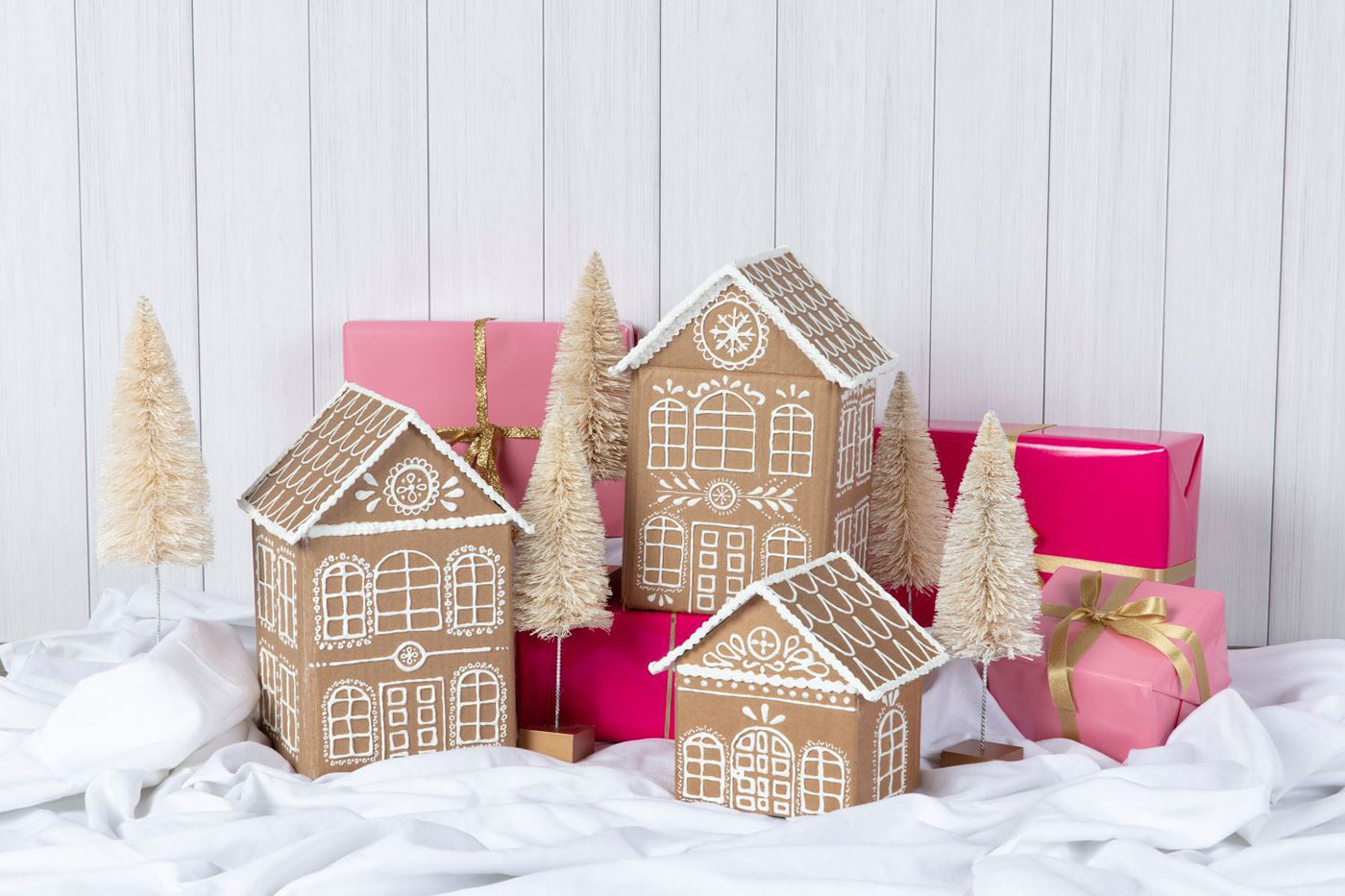 Gingerbread House Centerpiece
If you're enchanted by the look of quaint little gingerbread houses becoming part of your Christmas decor, consider turning it into your holiday table centerpiece. This fun DIY gingerbread house project gives you the look of an authentic gingerbread house for a lot less hassle. No baking required!
What You'll Need
Cardboard boxes
Cake decorating piping bag
Pencil
Ruler
Craft knife
Tape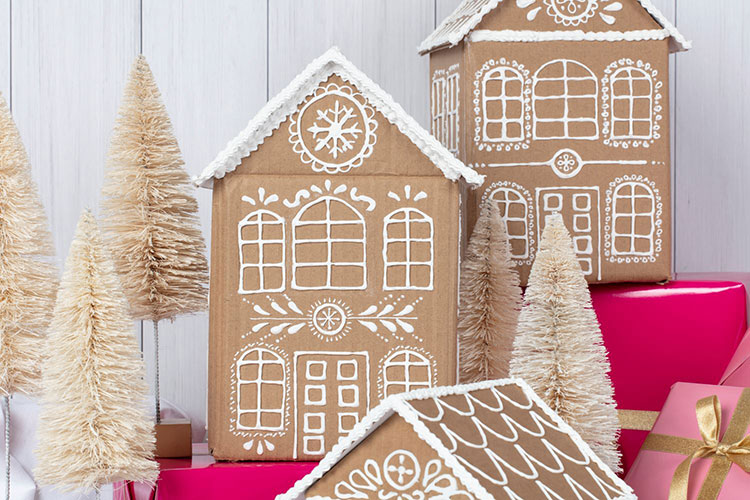 Step 1: Build Your Foundation
Start with some flat pieces of cardboard. If you're repurposing old cardboard boxes, remove all pieces of tape. Disassemble each box and flatten them.
To make each rooftop, cut off the two larger flaps from the top of your box, leaving the two smaller flaps in place. Turn over your cardboard to use the flat, plain side with no advertising, etc.
Step 2: Design Your Houses
Next, use a ruler and pencil to draw the designs of your gingerbread house doors and windows. Fill your piping bag with Aleene's True Snow and use it to go over your designs. Allow to dry.
Finally, once everything is dry, re-assemble the box. Use the craft knife to cut the edges off the two remaining flaps to create triangles for the roof pieces to rest on. Glue the roof pieces onto the top of the box.
As the centerpiece for your Christmas tablesetting, it's sure to draw some oohs and ahhs from your guests. Add to your table display by surrounding it with real baked cookies and treats, along with your favorite holiday greenery, garlands and decor.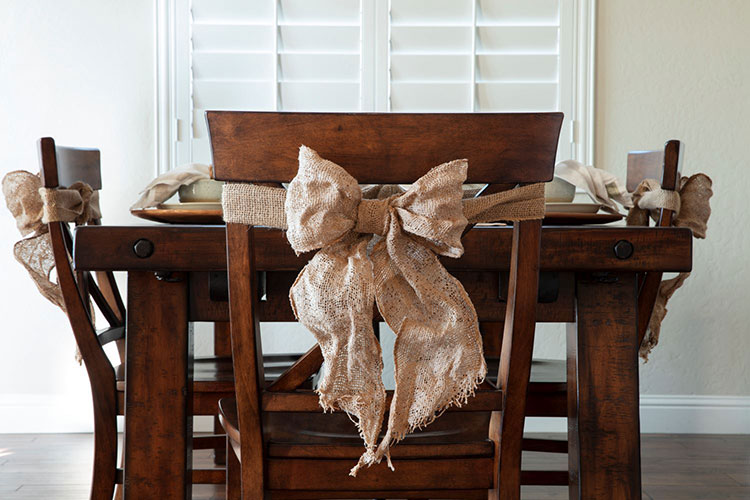 Burlap Chair Bow Accents
Once your gingerbread house centerpiece is set, let's dress up your table by adding some accents to your dining chairs. A simple enough DIY project, these burlap chair bows will instantly make over your Christmas table.
What You'll Need
Burlap ribbon
Plastic bowl
Plastic gloves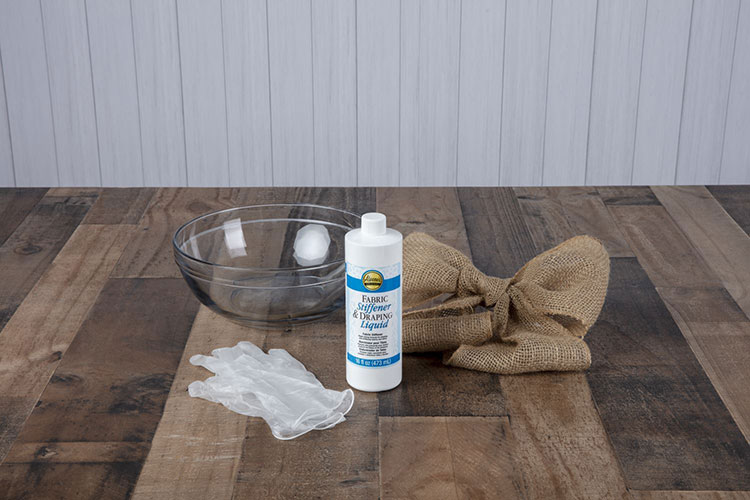 Step 1: Prep Your Bow
First, start by tying your burlap ribbon into the bows you want for your dining chair. Then pour the fabric stiffener into your plastic bowl.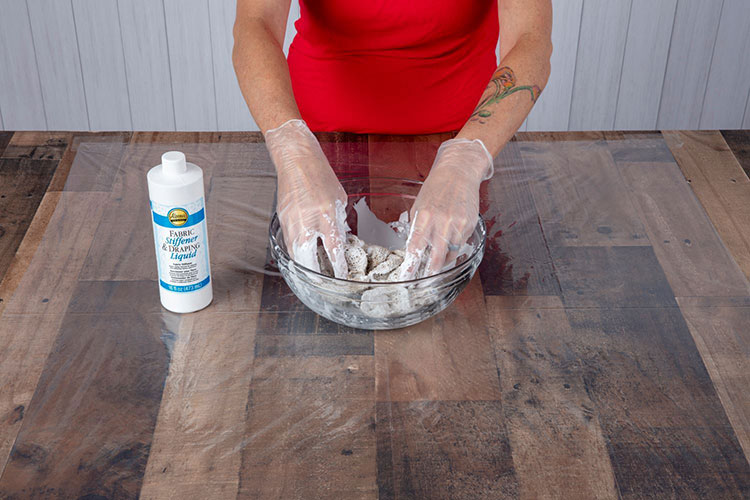 Step 2: Dunk It
Next, don your plastic gloves, pressing each bow into the bowl with the stiffener. Use your hands to scrunch the bow and saturate it with the stiffener.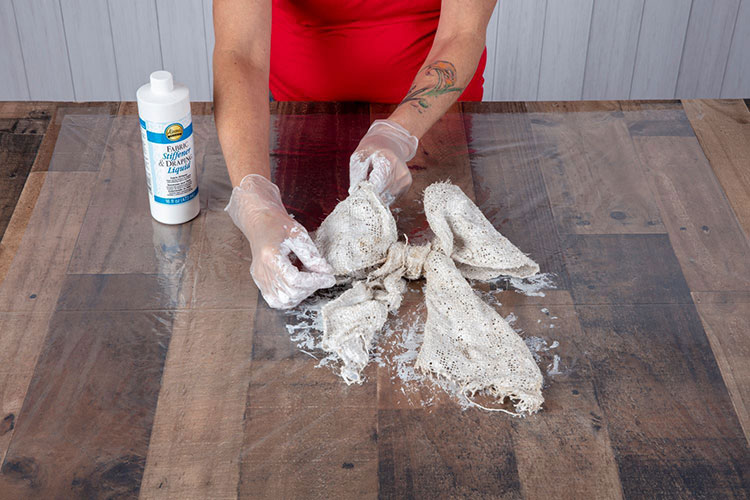 Step 3: Allow to Dry
Remove your bow from the bowl and be sure to squeeze out the excess liquid. Allow the bow to dry. We recommend using freezer paper to keep the bow's shape as desired while it dries.
Once all of your bows are done, you can tie them around all of your dining chairs for a fresh and vintage, farmhouse-inspired look.
How to Prepare for Your Holiday Event
As a holiday hostess, you'll want to be organized and prepared so every detail of your event goes smoothly. We've simplified the process for you a bit with a few free printables.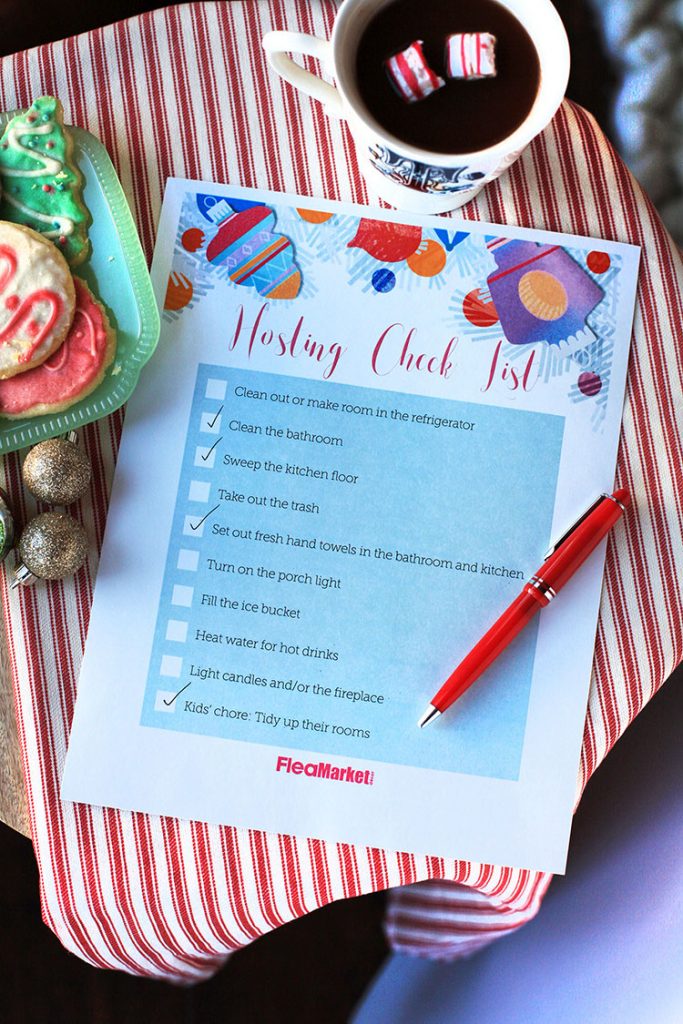 When your holiday event is approaching, you will have to make sure your home and everything is in tip-top shape. Get prepared for your holiday event with this hosting checklist.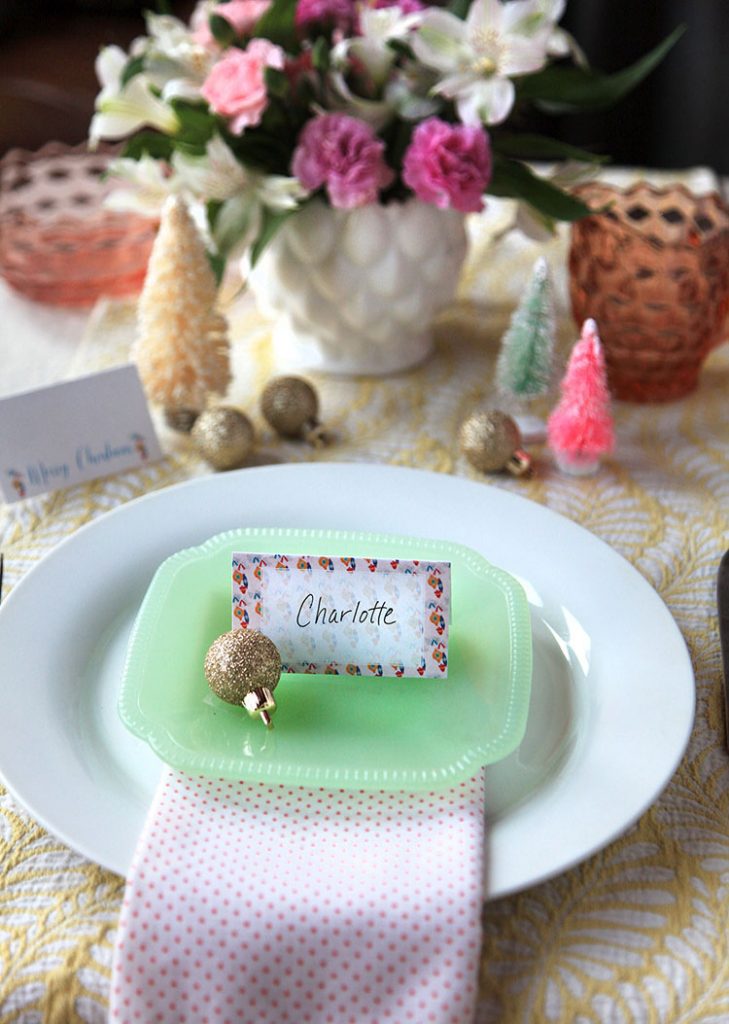 Make your guests feel extra special with a sweet, holiday-themed place card. Simple touches like these lend toward a festive table, but they're also little mementos for your guests to keep.