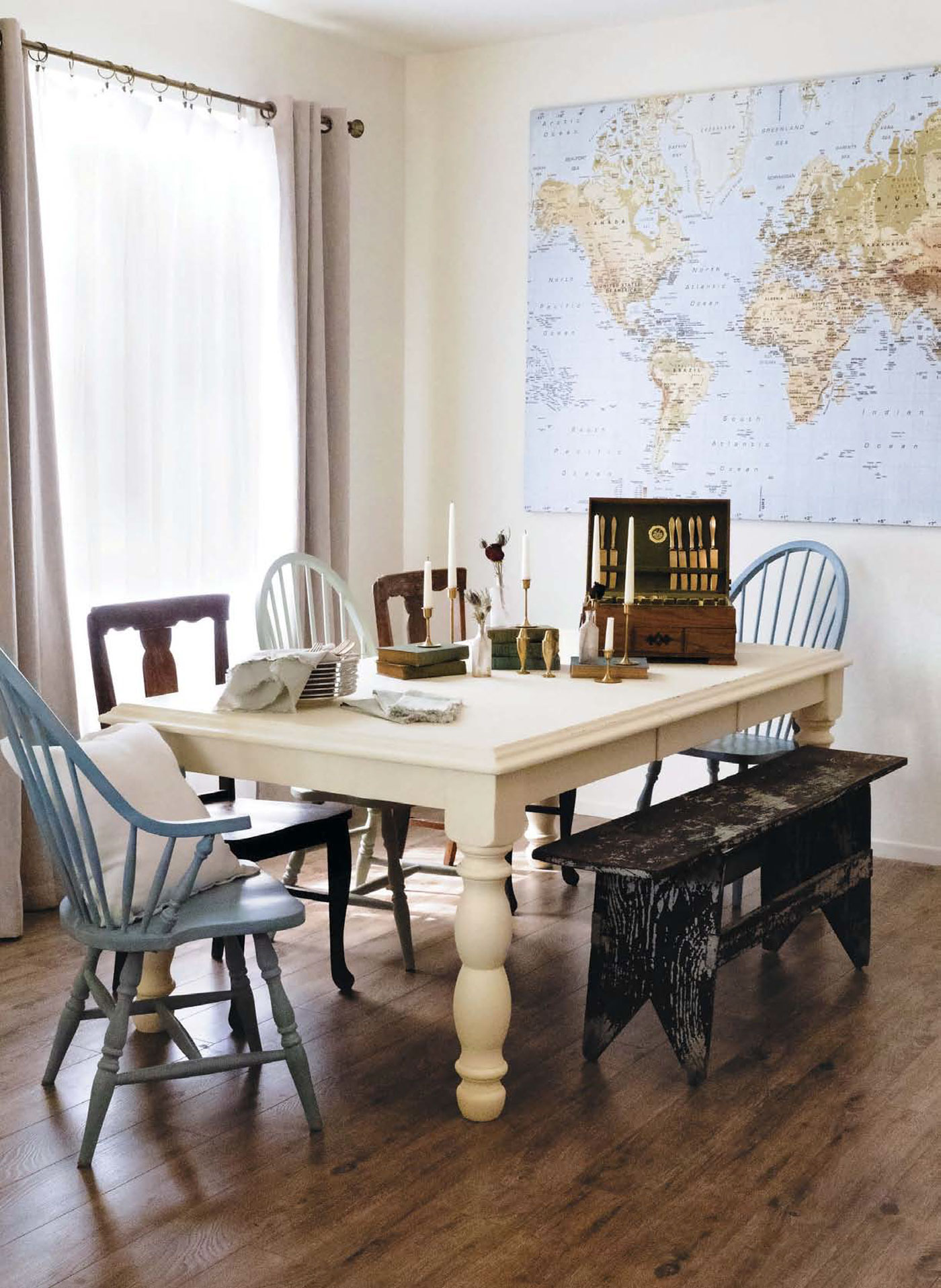 Written by Kristin Dowding
Photography by Kevin Christensen
I had recently found a dining table on Facebook Marketplace for $40, and I loved the size and shape of it, but the style was outdated. Rather than waste the opportunity to furnish my home on a budget, I bought the table with plans to repaint it to my preference.
Using Aged Ivory from our new Flea Market Décor paint collection with Dixie Belle Paint Company, I transformed my outdated find into a piece with character. Here's how I did it.
WHAT YOU'LL NEED:
Furniture to paint
Dixie Belle Clear Coat (Flat)
Paintbrush
Rags
Fine-grit sand paper 200-400 grit (optional)
WHAT YOU'LL DO:
1. PREP. I started by cleaning the table with Dixie Belle's White Lightning Cleaner. Make sure to wipe it down with a damp, clean rag after and let it dry. I also sanded down the table legs because some of the old paint was chipping off, and I wanted an even surface, but you don't need to sand your piece to make the paint adhere. I left the top alone after cleaning.
2. PAINT. I painted on the first thin coat of paint with a damp brush and covered the whole piece. After waiting an hour, I repeated these steps twice more to ensure everything was covered. After three coats, I lightly sanded the edges of the surface and the legs to give it some character (this step is optional).
3. PROTECT. For any piece of furniture that will get a lot of use, like a dining table, it's best to finish it off with a top coat to protect it from scratches and color transfer. Because I wanted a matte look, I used Dixie Belle's Flat Clear Coat to protect my table without the shine. I painted on two thin coats, and it dried quickly, but give it a week before you set anything on the surface.