Sometimes finding a wonderful vintage door or window isn't the problem—envisioning it in a new way is.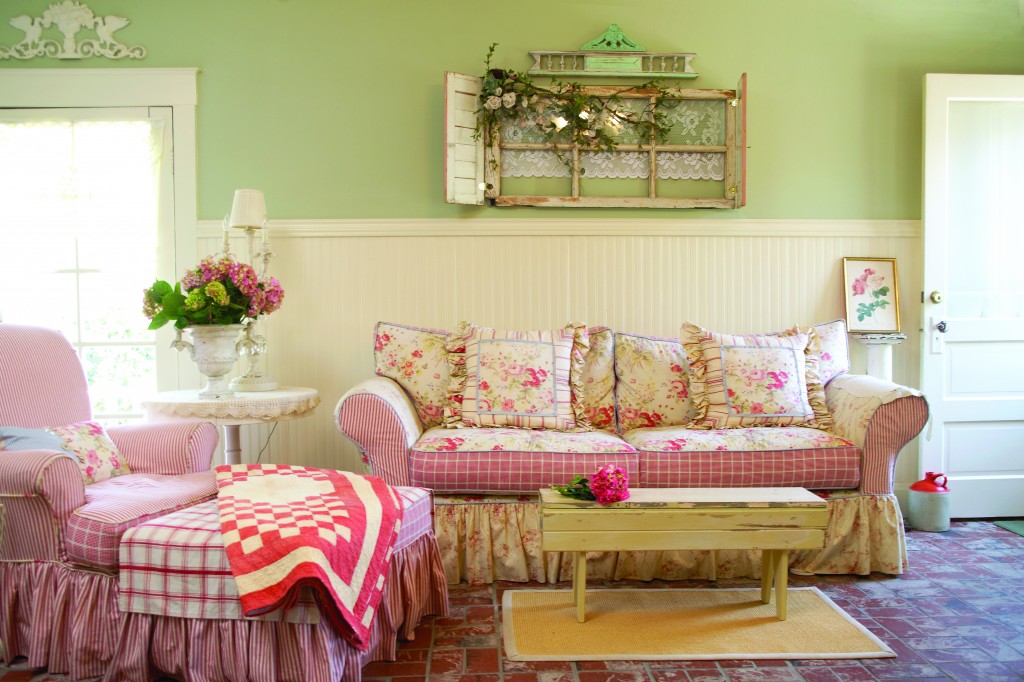 If you find a cool old window frame but the glass is missing, don't fret, they have many decorative uses. Here are a few ideas:
Use the frame as a door on a vintage crate or cabinet (attach with hinges). Hang a piece of lace behind it if you want to hide the contents of the cabinet.

Attach vintage hooks or knobs to the wooden frame, and then hang it on a wall. Use the hooks and knobs to hang purses, backpacks, keys, etc.

Attach a window frame to a flower box or window box. Not only is it charming, but it gives a place for climbing plants to grow.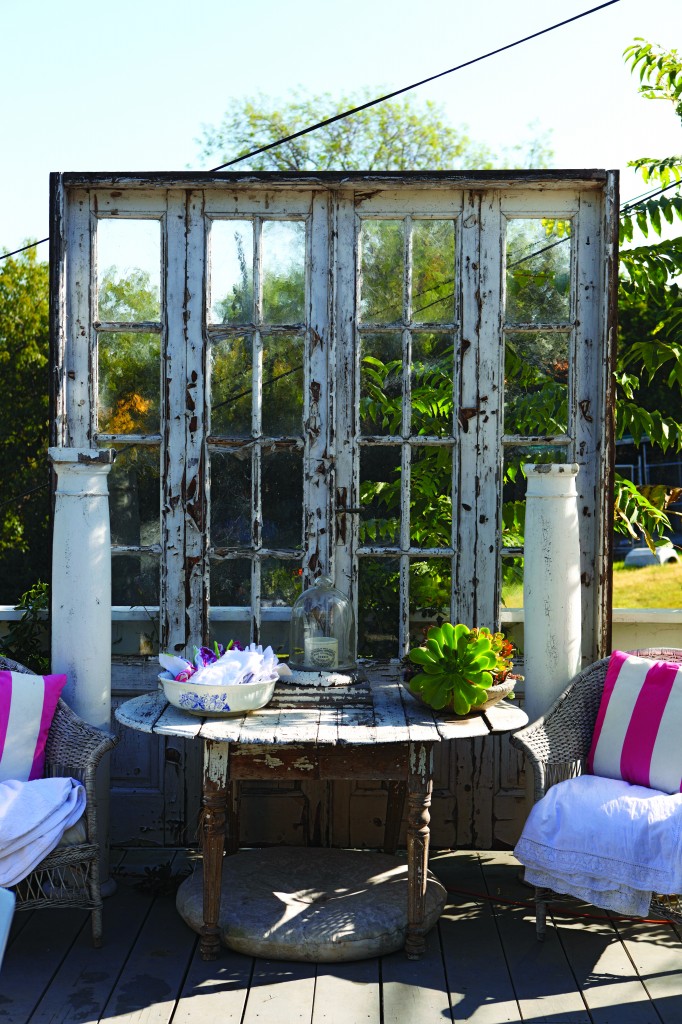 Imaginative reuse of old French doors creates a charming spot on this patio. Vintage windows and doors transform boring outdoor spaces into personal retreats. Hang one from a patio beam or lean one against a plain wall or fence to add character.
By: Rebecca Ittner