Creating a pretty desk nook gives you a new place to display favorite wares. An easy-to-make bulletin board provides extra space for pictures, mementos and more. Follow our lead to design a place where you can take a phone call, pay bills, write letters or just enjoy a cup of tea.
• Place the desk near a window to take advantage of natural light. If possible, choose a location that looks out upon a garden or other pretty spot.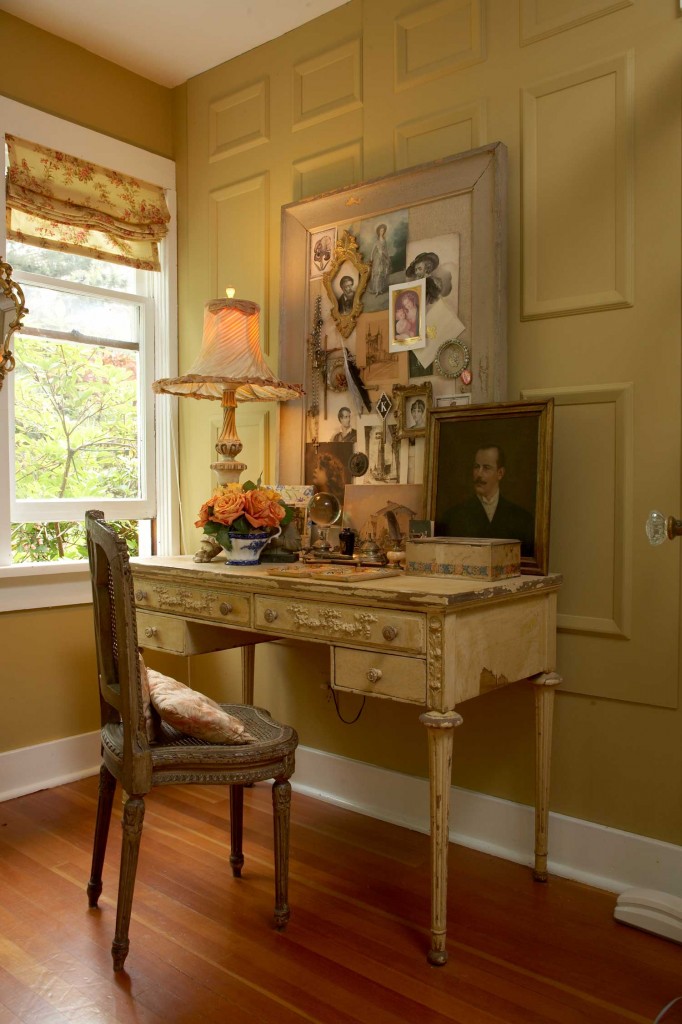 • Soft, warm colors help set a calming mood. Buttery paint, light wood and golden touches work well together.
• When decorating the desktop, make sure to keep enough space open to work.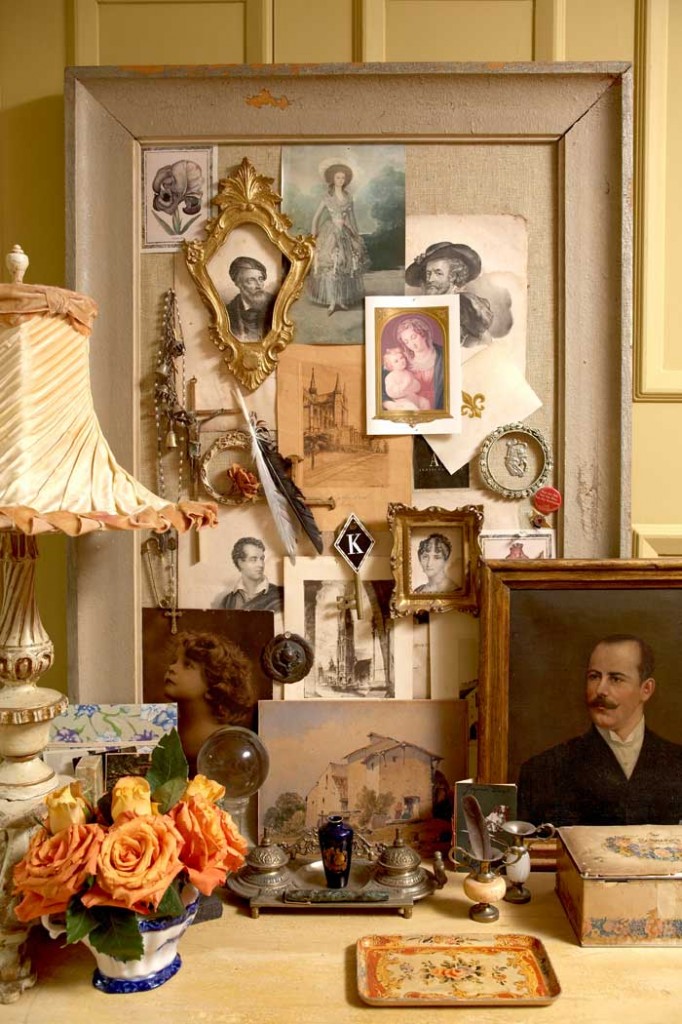 Instead of cluttering the desktop with mementos, put them on the bulletin board.