If you're having trouble using those flea market finds with bright colors, especially pink, here are a few tips.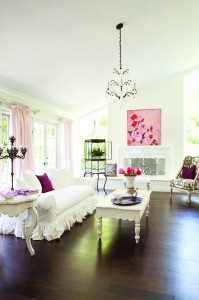 1. Pink everywhere only works when it's blended with other colors. Gray makes pink look softer, just as red shoes with a black suit make it pop.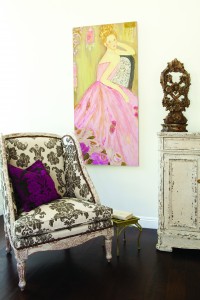 2. Layer different shades. Stick with lighter pink tones for the main color and use brighter pinks on focal pieces.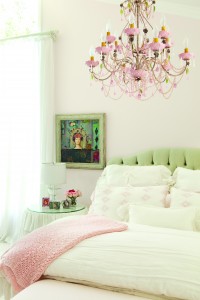 3. Add white distressed elements. This will calm the intense pink color scheme and create a more relaxed feeling in the room.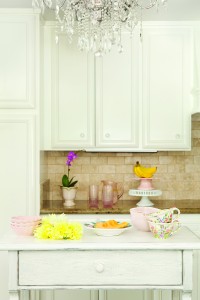 By Hannah Hagen
Photography by Bret Gum