So now that you've accumulated all these great finds, how do you display your pieces without them looking like an aisle at the Salvation Army? Take some lessons from a good shopkeeper who knows how to merchandise a variety of items without it looking too jumbled, such as this arrangement set at Good Goods in Visalia, California.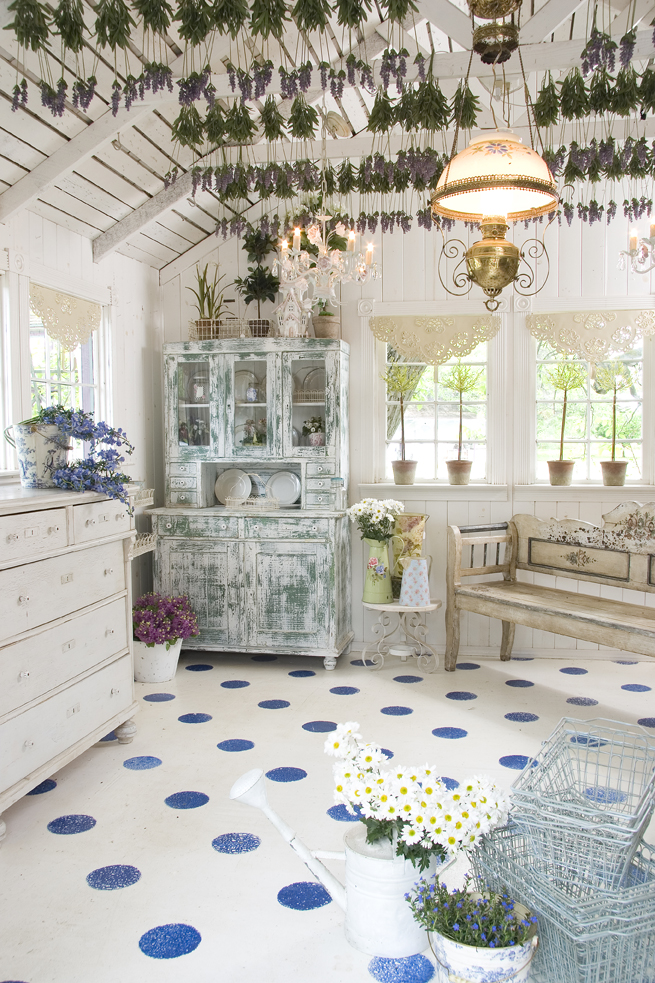 1. Group like-minded things together. Choose pieces by theme, color, size or specific collection.
2. Remember why you acquired the piece. Did you have a specific place in mind? A room that you thought it would be perfect for? Go with your original impulse and start testing out different settings.
3. Less is more. Rather than give in to the impulse to decorate with everything you own, try removing some items for a cleaner look. You can always temporarily store something and swap out pieces according to whim.
4. Exhibit items in furnishings designed to make pieces look at their best, such as an armoire or open shelving.
5. Consider lighting. Dimmers, the soft lights of a chandelier or tract lights will highlight pieces to their best.
6. Keep the room clean. Don't bring in a lot of rugs, pillows and other accessories that will detract from your finer pieces.
7. Give furnishings and walls a fresh coat of paint; white is always a dependable color to make things look fresh and bright.
8. Nesting tables come in handy when you have a few outstanding pieces that deserve their own platform.
9. Use your collections by adding flowers, candy and fruit to soften the vignette.
10. Bring out a collectible through contrast. For example, set a light-colored dish against a brighter backdrop.
Written by Jacqueline deMontravel
Photography by Mark Tanner